Rwanda has maintained her stance on second-hand garments and footwear amidst threats to scrap its advantages on the US market.
While presenting the Rwf2,443.5 billion 2018/2019 national budget, the Minister of Finance and economic planning Dr. Uzziel Ndagijimana highlighted to lawmakers a list of products to be exonerated of taxes, and those whose taxes will be even hiked.
As per the current financial year – 2017/2018, Rwanda reviewed upward the taxes for the second hand clothes and Shoes.
For instance, according to Minister Ndagijimana, taxes on second hand clothes were increased to $4 per kilogram from previous$2.5 per kilogram.
"The review intends to boost local apparel industry in our Made in Rwanda policy," Minister Ndagijimana told parliament.
Recently, the United States said they would withdraw Rwanda from eligibility for apparel exports under the African Growth and Opportunity Act (AGOA) if the country does not review downward the custom taxes imposed on second hand clothes.
Rwanda indicated that, the decision to withdraw Rwanda in AGOA is a discretion of the US, but reiterated the motive behind her stance.
Officials said that it is according to the "decision by East African countries to raise tariffs on second-hand clothing imports, in order to promote local manufacturing capacity in garment and other industries."
Speaking to press shortly after presenting the budget, Finance Minister Ndagijimana said the country was ready "to look for other markets in case of any aftershocks from US over decision on second hand clothes and shoes."
Despite an increment on custom taxes for clothes, other products of primary needs like food commodities saw taxes reviewed downward.
For instance, taxes on imported rice were slashed to 45% from 70% while customs tax on imported sugar went down to 25% from 100%.
In transport sector, transport vehicles carrying between 25 to 50 passengers will be taxed at 10% instead of the previous 25%, while those with capacity above will see taxes slashed to 0% from the previous 25%.
Rwanda has put in place a resilient strategy to increase tax revenues, a move that intends to keep reviewing downward dependence on foreign aid, and of course, to promote Made in Rwanda.
However, need to promote local manufacturing industry outweigh every other factors.
Total domestic resources in this budget are estimated at Rwf1, 645.1 billion, which accounts for 67% of the total budget and this shows an increase of Rwf232.3 billion compared to Rwf1, 412.8 billion in the 2017/18 revised budget.
Big Boost for Cycling Sport
Meanwhile, Finance Minister announced that government has put a boost on cycling sport – an increasingly local popular sport which is promising to promote young talents.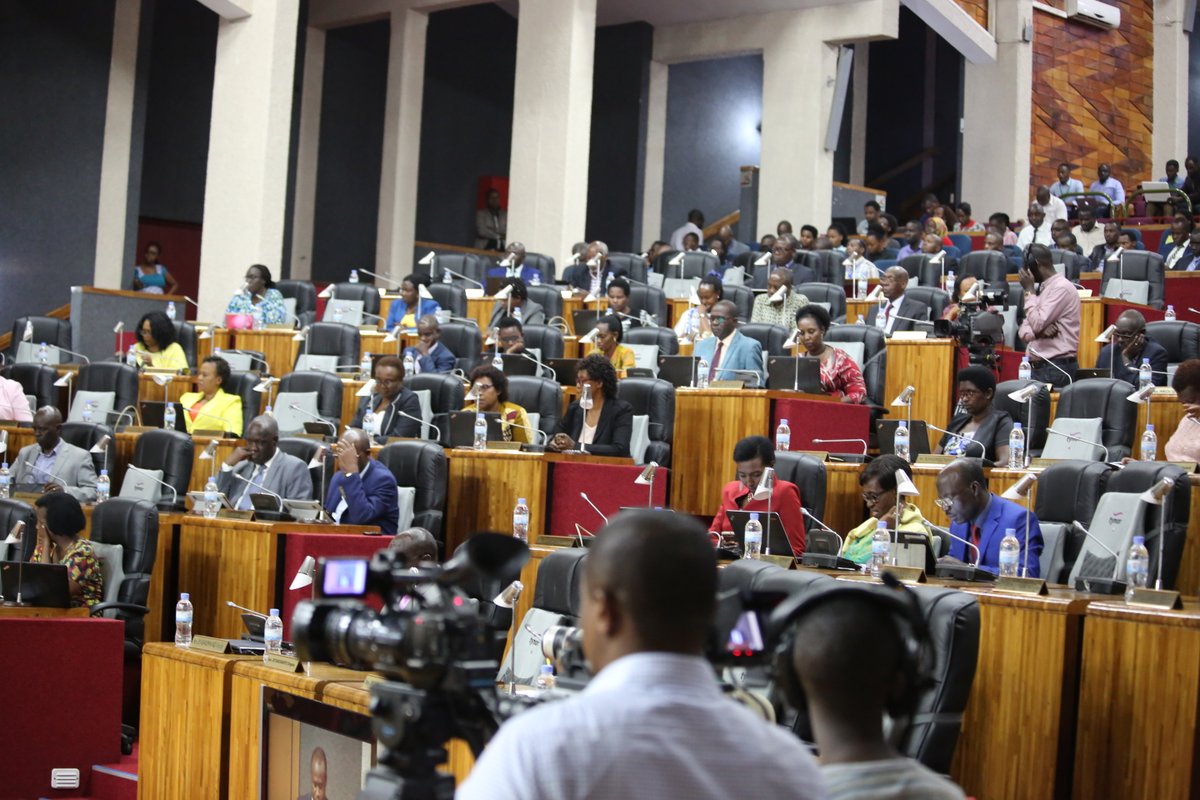 "Custom taxes for the cycling equipment were reduced from 25% to 0% tax in a bid to promote the cycling sport which has shown to be promising," said Minister Ndagijimana.
In a couple of years, yellow jersey of the Tour du Rwanda – a continental rally was claimed by a Rwandan. Local riders also won other continental competitions to defy the odds where other sports continued to disappoint Rwandan spectators.
The theme for the 2018-19 budgets is "Industrialization for Job Creation and Shared Prosperity".
"It will focus on job creation through rapid industrialization to reduce the current high rate of unemployment among the youth," said the Minister.
The theme was agreed upon by Finance Ministers from the East African Community to demonstrate the region's total commitment to job creation.