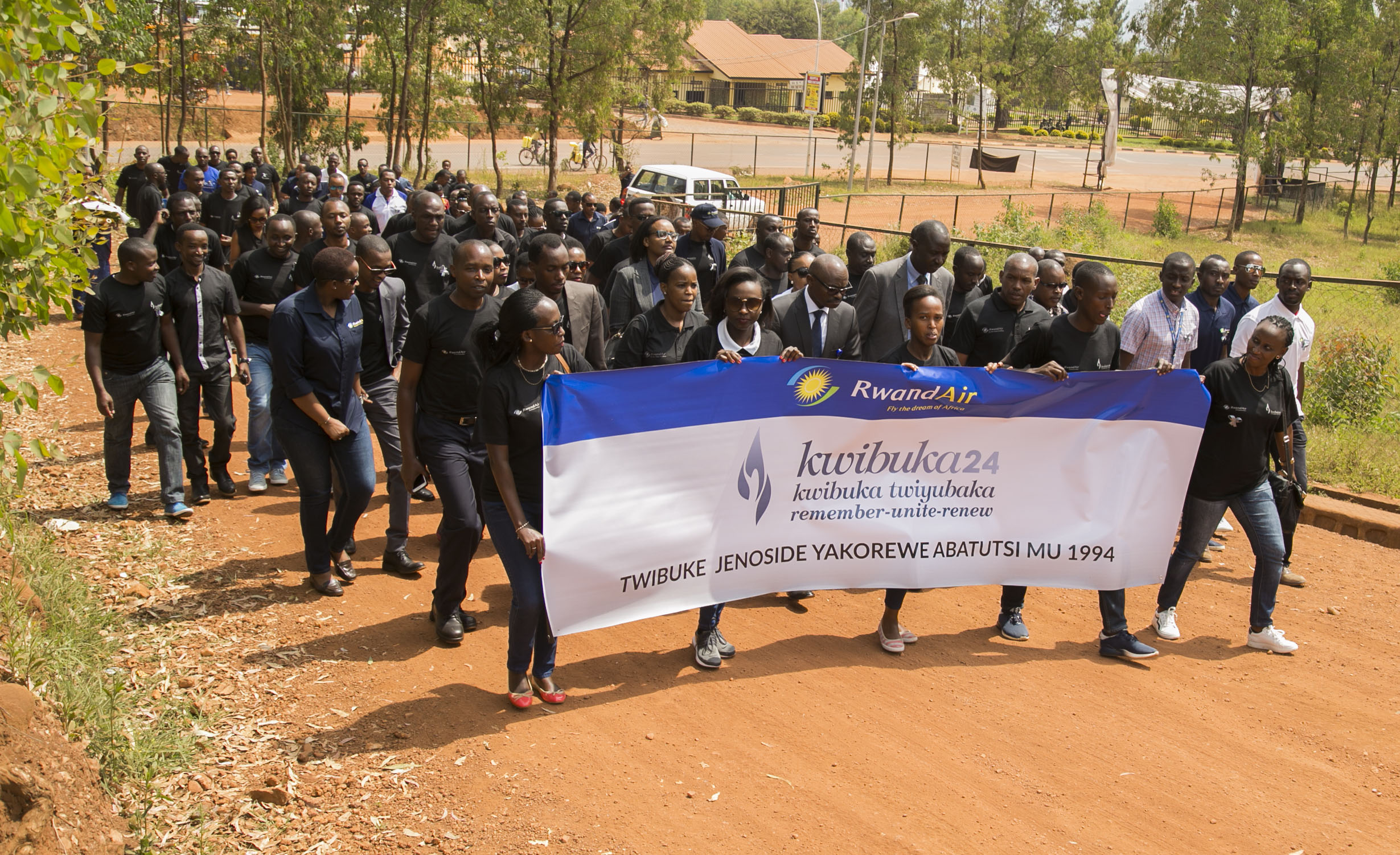 Rwanda's National carrier – Rwandair on Friday held commemoration day to remember 13 of their staff who perished during the 1994 Genocide against Tutsi.
Out of 13 of its staff perished in the genocide, whereabouts of four former staff and their families are not known. Rwandair pleaded with anyone who could have information about them to let them know.
Rwandair which was AirRwanda at the time, held a walk to remember from Nyanza-Kicukiro in the capital Kigali to the Nyanza Genocide memorial where 11,000 Genocide victims are laid to rest.
An estimated 200 staff were part of this walk to remember.
Choice of visiting the site was pegged on the background of how foreign nations like the Belgian UN peacekeepers (UNAMIR) camped at ETO Kicukiro School abandoned over 2000 Tutsi to be killed by Interahamwe militias.
They killed them along the main road to Nyanza, together with other Tutsi from across the city.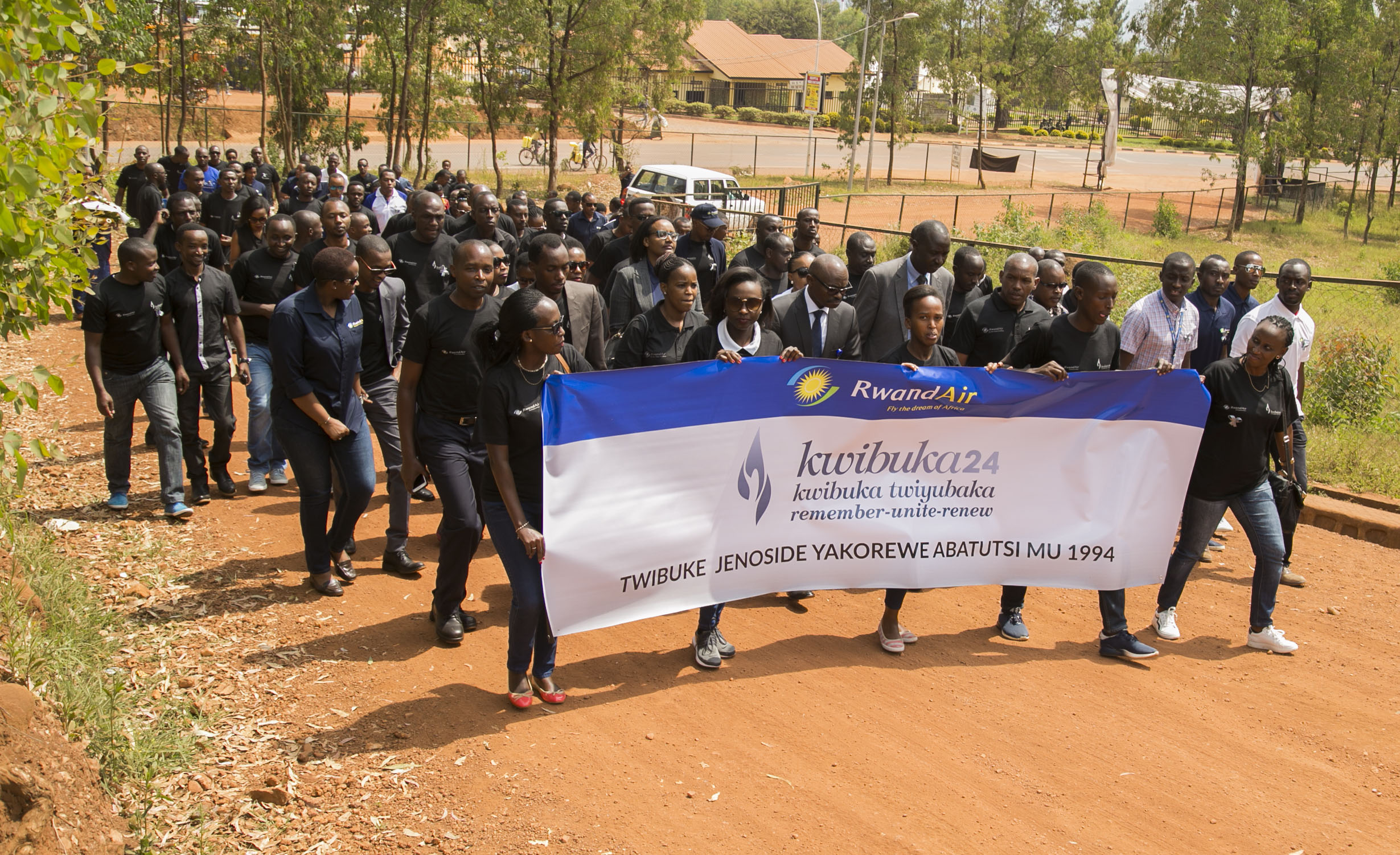 At Nyanza – Kicukiro alone, 4900 Tutsi were killed on April 11, 1994.
"When Belgian peacekeepers abandoned the Tutsi, Interahamwe decided to round them up and threw grenades inside the crowd. Tutsi who managed to survive were killed by machetes, from the next three days," recalls Lucky Ndungiye, the Nyanza Genocide memorial manager who was 8 years old then.
"This is something shocking and our government should not allow it to happen anymore," said Hellen Ndichu, Safety Manager at Rwandair.
RwandAir has been close to the families of its staff killed in the genocide, and continues to provide them with basic support.
Belina Mukankusi, who lost her husband – Raphael Kalinganire – a former flight mechanic with AirRwanda said she is happy with the support she has received from Rwandair.
"All my six children are now educated and the last one graduated recently, while my daughter is working with Rwandair, a relief to me," Mukankusi said.
The commemoration event ended with a vigil held at RwandAir headquarters at Kanombe International Airport.