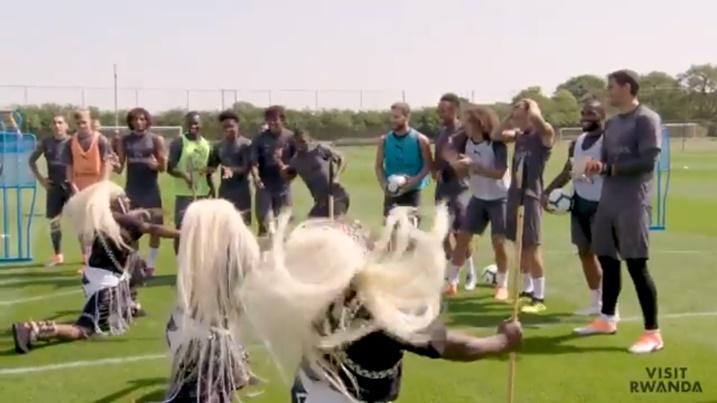 It was probably the first time in the History of Arsenal Foot Ball Club  that men wearing wigs and carrying spears stormed the club's training ground.
In a shocking, but seemingly exciting moment on Thursday August 9, 2018, Rwandan culture troupe – Intore surfaced at Arsenal's Training Centre, often referred to as its geographical location London Colney in Hertfordshire.
The appearance of Intore dancers – was meant to entertain the players, as part of the 'Visit Rwanda' – a deal reached between Rwanda Development Board on behalf of the government and Arsenal club.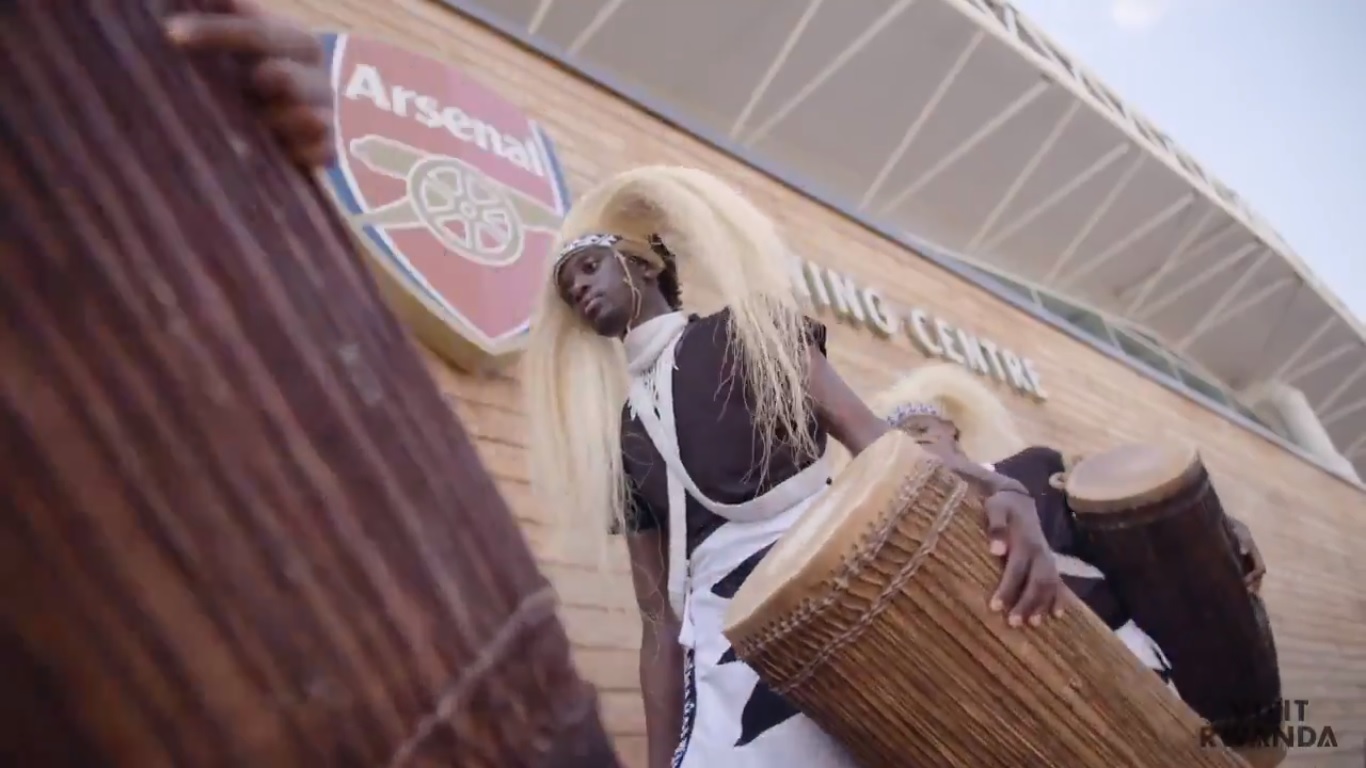 In May this year, Rwanda signed with the Premier league Arsenal FC deal to promote the country through different components.
All the Arsenal FC team (both men and women) will, in the period agreed upon, wear jerseys with marked 'Visit Rwanda' on the sleeve.
"It was just a normal day at training… …and then this happened. Thanks for coming to see us, Visit Rwanda," Arsenal posted on its Twitter account today.
At the time dancers surfaced at the training beating their drums, several Arsenal players such as Henrikh Mkhitaryan, Mezut Ozil, Pierre-Emerick Aubameyang and others were seen joining the dancers in jubilation.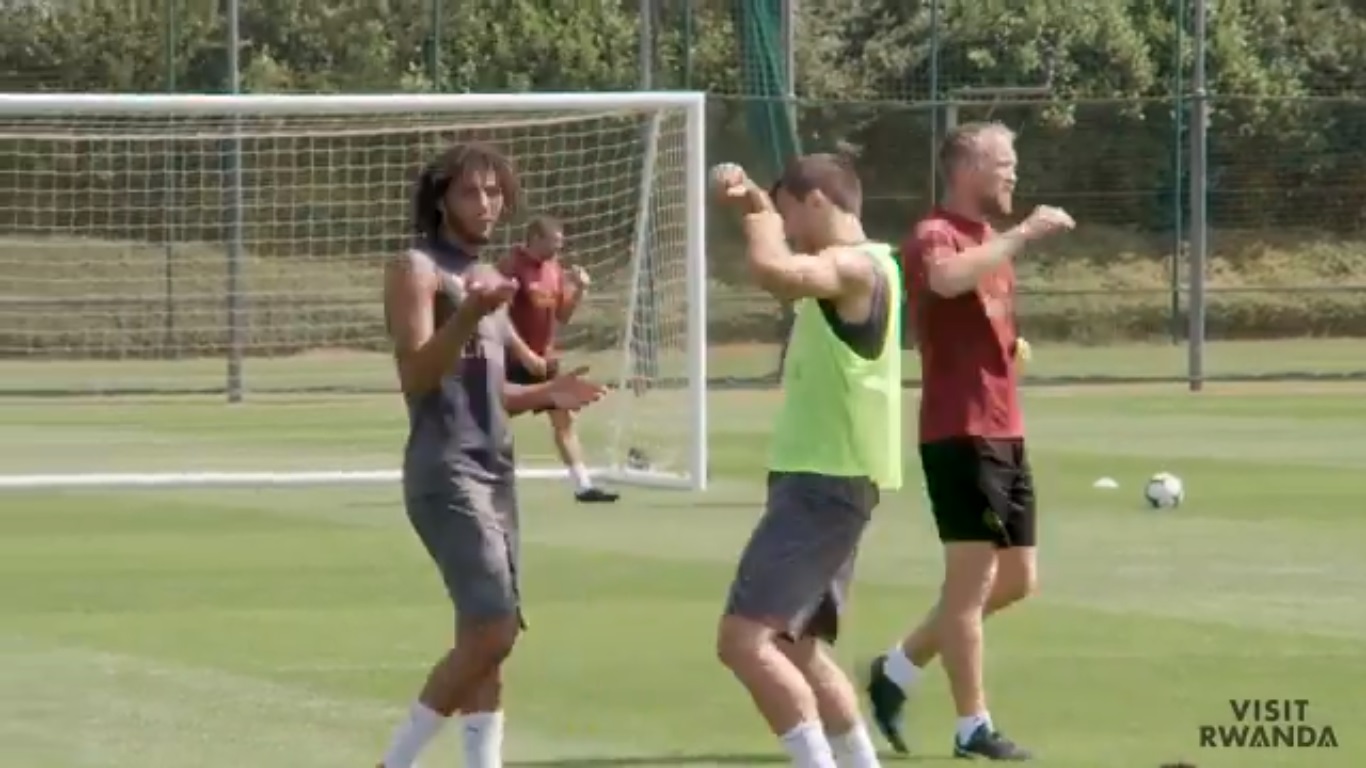 In an exercise that lasted about three minutes, the players enjoyed the Rwandan culture which has also become memorable to visitors coming to the country.
According to Rwandan historians, Intore dance was introduced in the early years of the reign of King Mutara II Rwogera (1830-1853), when political rivalry broke out in the neighbour to the south Burundi Kingdom.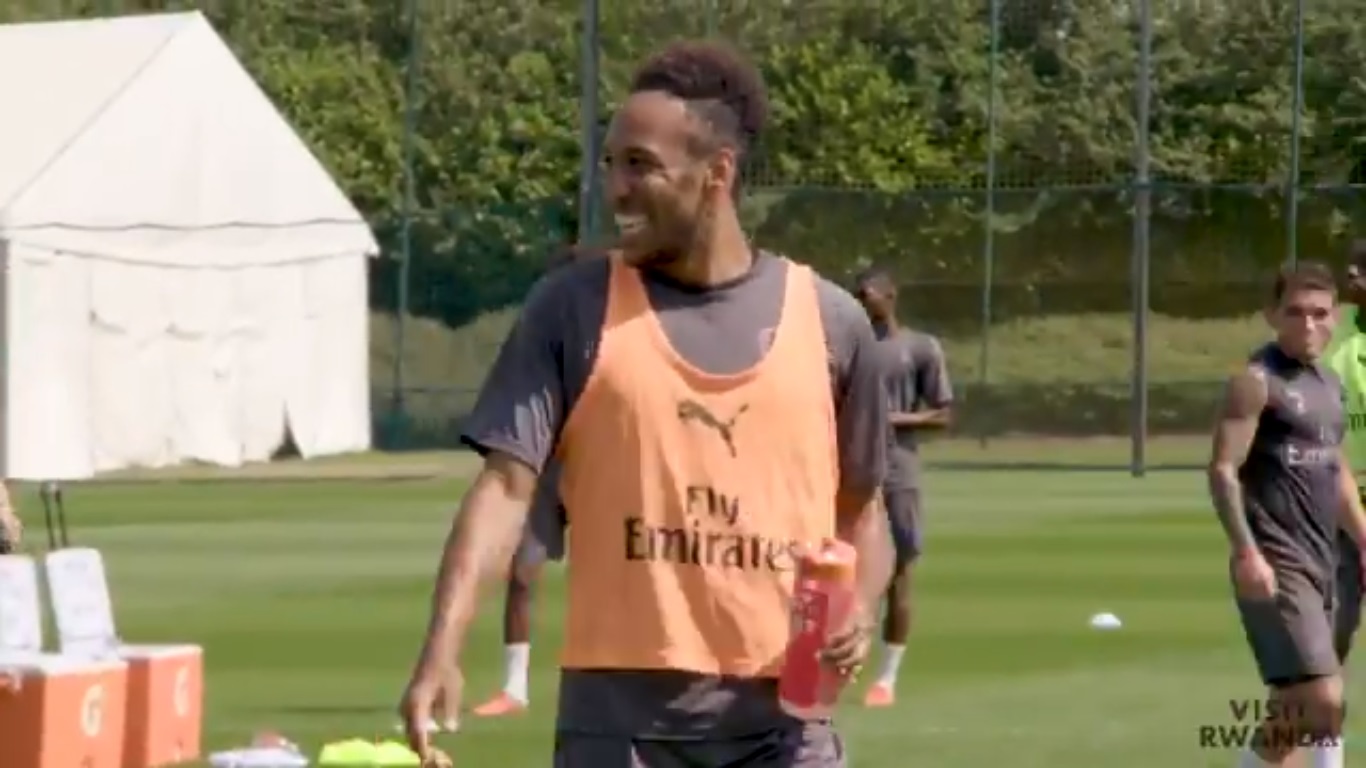 A Busoni royal figure called Muyange fled for his life from Burundi with his dancers called 'Abayange' and sought asylum in Rwanda – hence cementation of Intore into the Rwandan culture.
Meanwhile, Arsenal players could once again enjoy Intore dance off the pitch when they visit Rwanda – which is part of the deal signed.