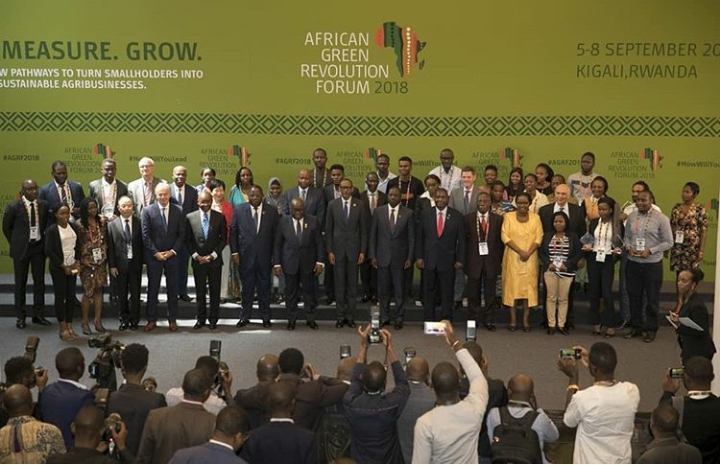 Rwanda's President Paul Kagame, President Nana Akufo-Addo of Ghana, Kenya's Deputy President Willaim Ruto and Prime Minister of Gabon Emmanuel Issoze-Ngondet have pledged to engage other Africanleaders to change the tune and make Agriculture Africa's priority.
Africa is world's next centre of food production. The continent is home to 60% of the world's arable land for agriculture.
However, President Paul Kagame, who addressed over 2000 delegates at the closure of Africa Green Revolution Forum (AGRF) in Rwanda's capital Kigali, said that for the continent to transform the sector, "We require a rapid shift in the mindset of our young people towards agriculture as a career choice."
At a panel discussion on "Agricultural and Trade challenges affecting African Continent" all leaders agreed that there little priority given to intra-African trade. For instance, Kenyan Deputy President William Ruto said: "I wonder why Africans are struggling to export to
Europe when our markets are next door."
For the Prime Minister of Gabon, "African nations must work together and support one another if we have to transform the agriculture sector. We have to lead, we have to measure and we have to grow."
Food import receipts on the continent remain excruciating – despite enough land for farming.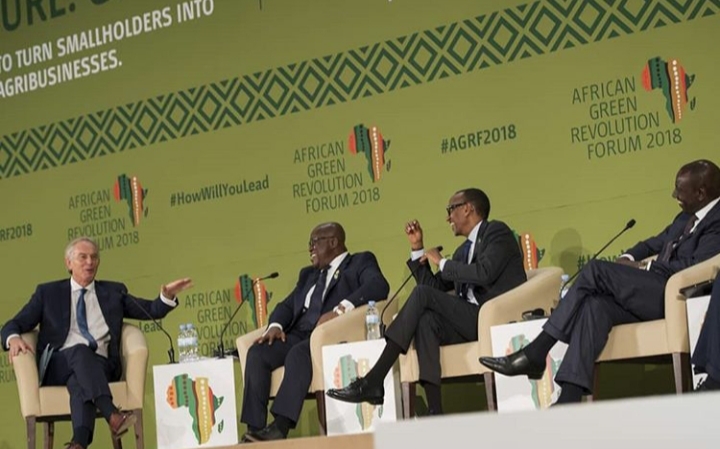 Despite the 60% of arable land for agriculture being in Africa, Vera Songwe, Executive Secretary of the United Nations Economic Commission for Africa, says that the continents spends $70 billion on food imports annually.
While Intra-Africa trade on food stands at 17% and 14% on the general level, Songwe, who delivered a detailed report on how trade within the continent could reduce trade deficits, said that the recently launched Continental Free Trade Area (CFTA) will help make a shift on the
figures.
We had to start from making it clear that agriculture is important. We must pay attention to what can be done even with limited resources of land. Instead of putting five crops in 1hectare, choose 1 or 2 that can do best there. Or consolidate our small pieces of land.
President Kagame issued tips on what should be done to make African agriculture much more productive.
First, he said, "At the national level we must cultivate the political and scientific leadership required to create an enabling environment that will unleash the enormous potential of this sector," he said.
On the Africa Continental Free Trade Area which was launched on March 21 in Kigali, Kagame reminded participants that "There will always be people trying to undermine these processes but that is the challenge we should confront. We should just stop making excuses."
This year's Africa Green Revolution Forum focused on leadership as a pillar of pushing agriculture to the next level.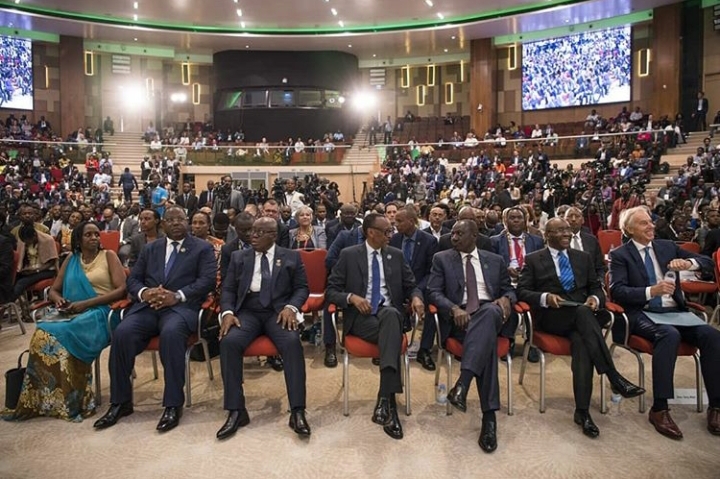 In his speech, Kagame said that "the knowledge, experience and goodwill in evidence at this forum shows that we have everything we need to succeed. It is up to us working together to drive the necessary change in our respective communities and organisations."
"How can we blame anybody else for some of these shortcomings, how can we blame anybody else for Rwanda importing coffee from Europe when we
produce coffee but we don't process it?" Kagame asked.
He added that agriculture has been central to livelihoods and economies of African countries.
But, giving a case of Rwanda, he said, "I found in our own country, not sufficient attention was being paid to match the centrality of agriculture to people's lives.
According to Kagame, "We transport our coffee and tea to Europe. You give it some blessing, then send it back to us and we pay ten times more. We have been shipping value for free and we pay heavily. It just doesn't make sense and we all know it."