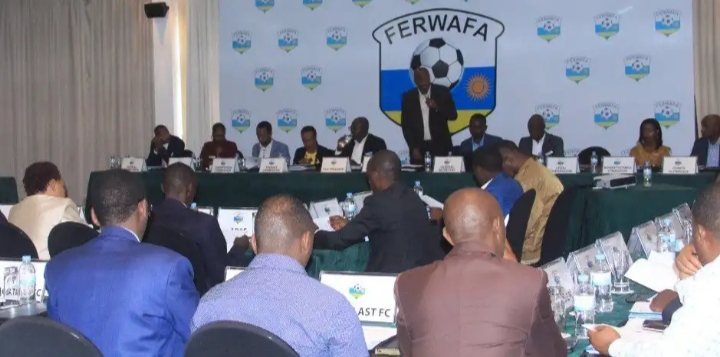 The federation of Rwanda football associations (Ferwafa) has banned Nyagatare football club and Youvia women's club from participating in the national championships for two years.
The decision to ban the two second division clubs was unanimously taken by FERWAFA's General Assembly held at Hotel des Milles Collines this September 8, 2018 in which the assembly discussed various financial and administrative issues in the football fraternity.
The federation said that the action was based on fact that the teams violated football championship regulations thrice failing to appear for scheduled matches, which is punishable by article 89 of Ferwafa Competition regulations.
"Any club that loses 3 matches by default in a championship during the same sporting season is automatically excluded by default for the continuation of the matches of the aforesaid championship and is relegated to a lower division" read part of the regulation as the decision was taken.
Besides not playing for two years, under this article, the heads of both teams could be banned for five years from taking any leadership responsibility in any other football team in the country.
"The President whose club has been declared loser by default during his/her term of office shall, from then onwards and for five years, not be a member of the executive committee of any affiliated club or of a body of the Federation or of its leagues" section 4 of Article 89 of Ferwafa Competition regulations.
Ferwafa president Jean Damascene Sekamana who chaired the meeting said that despite the measures taken on some teams, Rayon Sport Fc has managed to display a high level football in the regional games which in turn prides Rwandans.
Rayon stands in the third place in the national championship after APR Fc and AS Kigali, but the popular team recently became the only Rwandan team that managed to reach the quarter finals in the ongoing Total Confederation of African Football (CAF) and is yet to meet  Enyimba Fc (Nigeria).