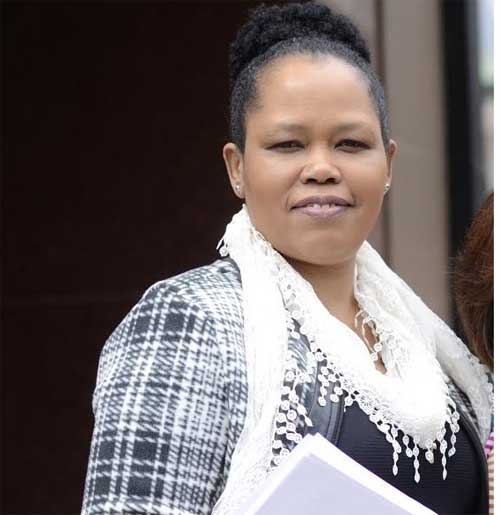 Chantal Mudahogora
Whether you are a farmer, a student, a teacher, a professor, a business person, an ordinary person assuming any professional responsibilities or simply a stay home mother taking care of own children; summer means a time to relax, travels, holidays or simply recharge and planning for a new season.
This summer though; the community of genocide survivors is once again hit by a loss of two beautiful young ladies; Lucie Kampinka, 34 years old died on July 31 and Fabienne Isimbi, 25 years old died a month later on August, 30th, 2018.
Though, circumstances of their departure differ; they had a lot in common; they were both genocide survivors, they were young adults, they suffered from multiple long lasting genocide consequences both physical and psychological pain. While their families and friends are mourning and grieving from their passing; the high pick of emotional reactions, panic and sadness are visibly noticeable; especially among young Rwandans.
Those who were close to the deceased; are compelled with the grief and so many unanswered questions. Young survivors are submerged in the ocean of emotional pain, grief, guilt, anger and most importantly ambiguous fear, wondering who is next on the list and when another tragedy will hit them.
Among many questions, the most burning one is to know what can be done to ease the pain, where can they turn for help, they are questioning their level of awareness to recognize warning signs, and if they are prepared to seek help or if that kind of "help" will have a positive effect on them or if they should just resign on the fact that they have to spend the rest of their lives suffering.
One of the main driving forces to write this article is to reassure my fellow survivors, both young and adults that they can be supported and learn how to live with the pain but not being debilitated by it. People say "time will heal", unfortunately, a psychological wound which is not treated gets worse like any other physical injury.
Time doesn't heal symptoms of PTSD; only therapy and treatment will ease the pain. Most of people manage to function despite mental health conditions; however, when the symptoms prevent you to fully function and be productive, then it is time to look for assistance. Like the saying goes "The pain is inevitable, the suffering is optional". Anyone can live with a chronicle pain but allowing the pain to prevent to function is optional.
What can be done?
The readers are probably wondering of what can be done. Well, there is help in Rwanda and abroad (for the Diaspora members); the question is to know what is available, where and the readiness of the community to utilize those services.
From a practitioner's perspective; there is a merit to recognize what has been done, efforts deployed by the government of Rwanda through the Ministry of Health; however, it is also important to acknowledge that there is no quick fix or shortcut to this issue of Mental Health conditions; it is a process and it requires involvement of the entire Rwandan society and collaboration between public sector, private sector, faith based groups and the community at large. They are also some basic pre-requisites and few conditions which need to be met, in order to create a favorable environment to success in Mental Healthcare system.
The below non-exhaustive list of ideas is not supported by any literature review; it is solely based on a personal point of view as an observer.
Mental Health National Strategy
Few years ago, the Ministry of Health of Rwanda produced a comprehensive Mental Health National Policy, which serves as a framework and guidance, however, given the history of our country and the magnitude of the need to deal with the issue of concerns in Mental Health Care Systems; Rwanda need more than a policy.
Mental Health National Strategy has many benefits; among them, it will help to introduce Mental Health as an integrated practice in the health care systems. This means that the health care facilities will have a clear mandate of mental health screening for most of patients who utilize the facility.
Mental Health National Strategy will assist to explore funding venues; budget has become a number one worldwide hindering issue; mental health is the most underfunded sector in healthcare systems both in Western countries and developing countries.
The reasoning behind the underfunding and underserved Mental Health sector is that, the outcomes can't be measurable and the indicators are often complicated to identify due to the complexity of the issue.
Like our President, His Excellence Paul Kagame always reminds all Rwandans; the country endured uncommon problems which require unconventional solutions (paraphrasing). Rwanda has demonstrated the capability of beating odds; this beast called Mental Health illnesses will be defeated too in no time.
Prevention and Maintenance
Mental Health hospitals and clinics are doing a tremendous work in mental health treatment and other therapies. More efforts need to be deployed in the prevention of crisis and relapses. There is a need to establish strategies of recognizing early warning signs and provide support to prevent the mental health onset or acute conditions. Multiple community initiatives are needed to help with maintenance of patients in the phases of recovery.
Community Awareness
There is an urgent need of Mental Health mass campaign to raise awareness and fight the stigma. Like any other illness; mental health is a progressive disease which has symptoms which get worse with time. Unfortunately, in the early stages, most of people are able to compensate their deficits, maybe some isolated incidents will surface here and there or once and a while. Noticeable behavior changes (anger, sadness, isolation, short tempered, lack of stamina, low energy and fatigue, dark thoughts, physical violence, substance use, etc.) or some psychosomatic illnesses which can produce real physical symptoms such as back pain, migraines, stomachache, insomnia; or stress-induced symptoms like vomiting, eating disorders, constipation, diarrhea, etc.
The mass campaign will help the Rwandan community at large to recognize the warning signs and help the person to get assistance. Like the saying goes "it takes a village to raise a child"; it also takes a village to care for individuals with mental health conditions.
This is crucial since in many cases, some individuals with mental health challenges suffer from "anosognosia" (this is a clinical term which simply means that the individual has no insight of own condition or is unable to recognize a defect or a disorder that is clinically evident).
In conclusion, clearly, the work to be done is huge and heavy but feasible and achievable.
Ms Chantal Mudahogora is a Therapeutic Counsellor at Alzheimer Society of Hamilton and Halton Ontario, Canada