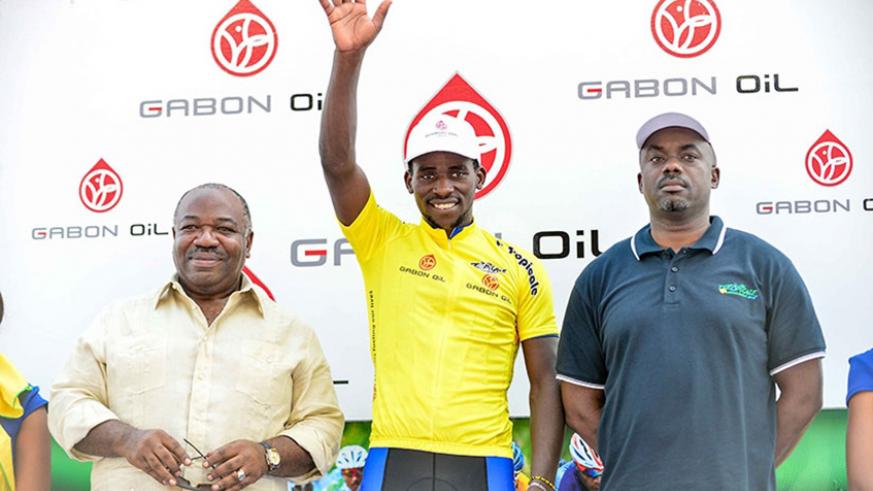 RWANDA Cycling Federation has named the national team for the 14th edition of the Tour of La Tropicale Amissa Bongo which will run from January 21 through to 27, 2018 in Gabon.
The six-man team was announced by the local federation on Thursday night.
It includes; reigning champion Joseph Areruya, Tour du Cameroun reigning champion Uwizeyimana Bonaventure, Uwizeye Jean Claude, Tour du Rwanda reigning champion Mugisha Samuel, Munyaneza Didier and Nkurunziza Yves.
Team Rwanda riders will be looking to defend the title of the continent's biggest cycling event following this year's stunning performance from Joseph Areruya.
The 22-year became the first Rwandan and third African cyclist to win the annual race, only after Eritrean Natnael Berhane in 2014 and Tunisia's Rafaâ Chtioui in 2015.
Areruya assumed the pole position of the race's general classification after winning Stage 4 and subsequently took the yellow jersey, which he would hold onto till the final stage – Stage 7 – to register what remains his biggest victory to date in 23 hours, 52 minutes and 24 seconds.
This was Team Rwanda's first victory in any UCI Africa Tour race outside the country, which was in less than 10 days followed by another outstanding triumph at the inaugural Tour de l'Espoir in Cameroun, also through Areruya.
Uwizeyimana, 25, confirmed Rwanda's status as a rising cycling powerhouse on the continent as he put up a strong performance to win this year's Tour du Cameroun before youngster Samuel Mugisha rounded off the season with Tour du Rwanda win in August.
The seven-stage race will cover a total of 860 kilometers, this time visiting Equatorial Guinea via Cameroon and a total of 15 teams have been confirmed to compete – including 10 African national teams and five professional teams.
La Tropicale Amissa Bongo 2019 roadmap
January 21: Stage 1: Bongoville – Moanda
January 22: Stage 2: Franceville – Okondja
January 23: Stage 3: Léconi – Franceville
January 24: Stage 4: Mitzic – Oyem
January 25: Stage 5: Bitam – Mongomo (Equatorial Guinea)
January 26: Stage 6: Bitam – Oyem
January 27: Stage 7: Nkok – Libreville
Full 15-team Peloton
National Teams: Rwanda, Gabon, Morocco, Eritrea, Mauritius, Ethiopia, Cote d'Ivoire, Burkina Faso, Algeria, Cameroon.
Professional Teams: Direct Energie (France), Vital Concept-B&B Hotels (France), Adroni Giocatolli (Italy), Arkea-Samsic (France) and Pro Touch (South Africa).