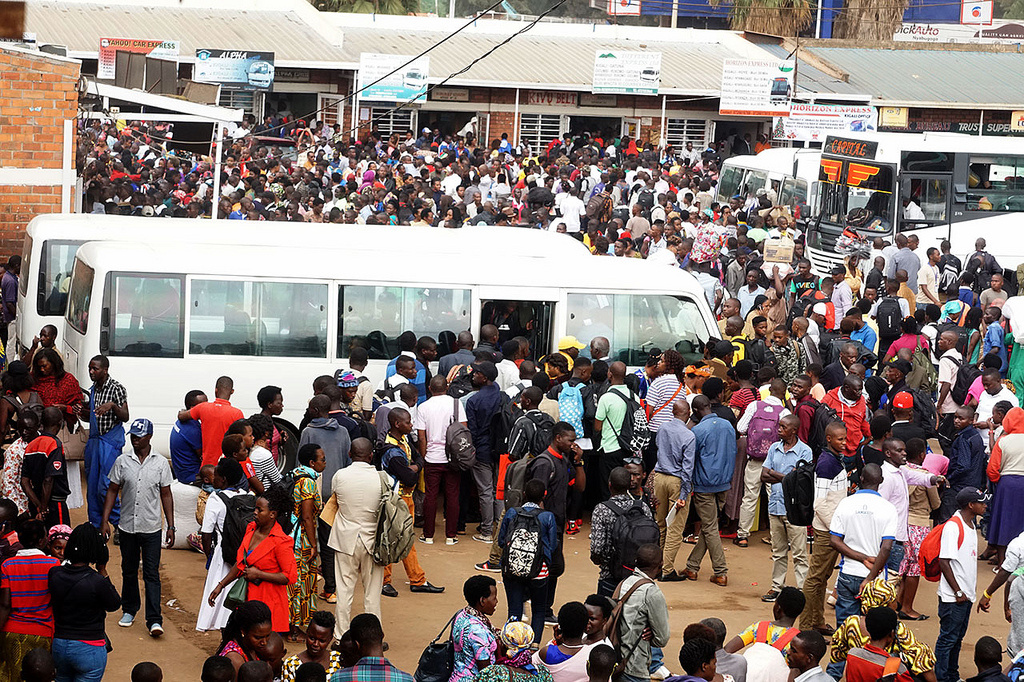 It is Christmas in Kigali, and as usual, you know it by travelling to any taxi park across the city.
The congestion is characteristic of Christmas Eve, and Christmas as many are boarding to go upcountry to celebtrate with family and friends.
Well, Rwanda's urban population is slightly below 20% as of 2017 which means that most of Kigali's one million dwellers have roots upcountry, but the issue is why the rest struggle to go home, all of them on Christmas, making it impossible for transport companies to cater for them?
Zarius Nsengiyumva, a passenger who wanted to board to his home village in Nyamasheke district, Western Province was obliged to wait all morning – December 24.
When KT Press visited Nyabugogo Taxi Park at 2pm, he said; "I have been standing on this line since morning. It is 2pm now but I have no hope to get a bus," he said. Christmas in Rwanda means reconnecting with family.
"I wish to celebrate Christmas with my parents, brothers, I has been a year without visiting them," Nsengiyumva told KT Press.
For Nsengiyumva and many other passengers, public transport companies should "prepare the day as we also prepare it. They should hire more vehicles to transport us on this day because you don't want to spend it alone," Nsengiyumva suggests in a view he shares with many other stuck passengers.
On the other hand however, drivers think passengers should learn to adjust.
"I think passengers should learn a lesson and start traveling earlier than waiting for this day to travel for festive season," suggests Jean Claude Gatete who drives a bus that plies Kigali – Rusumo on the border between Rwanda and Tanzania.
A part from travelling upcountry, another big thing in capital Kigali is shopping food commodities.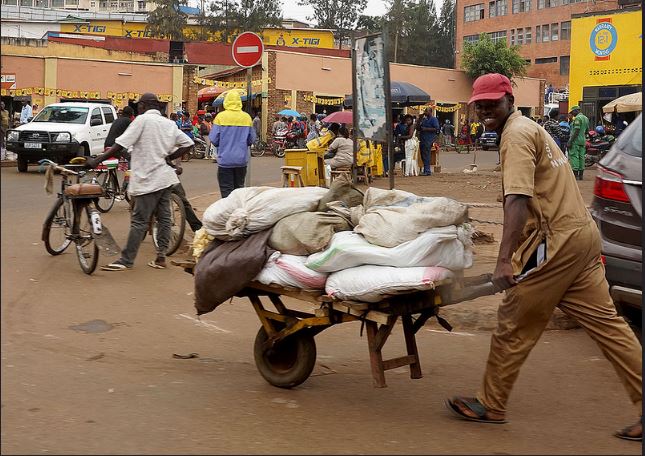 Butcheries are crammed, supermarkets full to capacity with women and young ladies looking for ingredients for a special meal while most men have started drinking.
No wonder, butcheries are the busiest shops at this time of the year given the nickname the community has given meat – Imbonekarimwe (The Rare delicacy).
Most Rwandans especially in rural areas eat meat once a year – on Christmas.
For this reason Jean Claude Gatete, the president of Umucyo Bucher Cooperative in Nyabugogo neighbourhood was unhappy because he was not able to slaughter as many animals as he wished.
"Our target was 15 animals, but we only managed to get eight. Everyone nowadays is looking for an animal to slaughter. We did not get enough from the market," he said.
All photos and many more here by Roger Mark Rutindukanamurego