Ron Adam, the Israeli ambassador to Rwanda is interested in improving tourism and trade relationship between both countries.
Adam announced this commitment upon presentation of credentials to President Paul Kagame on Friday, among 13 ambassadors.
In January this year, Rwanda and the State of Israel signed Air Service Agreement, which is expected to allow the national carrier – RwandAir operate direct flights to Israel next month.
From this background, the new ambassador told the media on February 22; "I will strengthen tourism between our countries. We shall soon launch air transport between Rwanda and Israel which means that many Rwandans will travel to Israel and vice versa."
He further said that his country and Rwanda will reinforce partnership in agricultural modernization and safety in storage of security data.
Israeli ambassador is promising to promote areas where his country does really well; security, tourism and agriculture.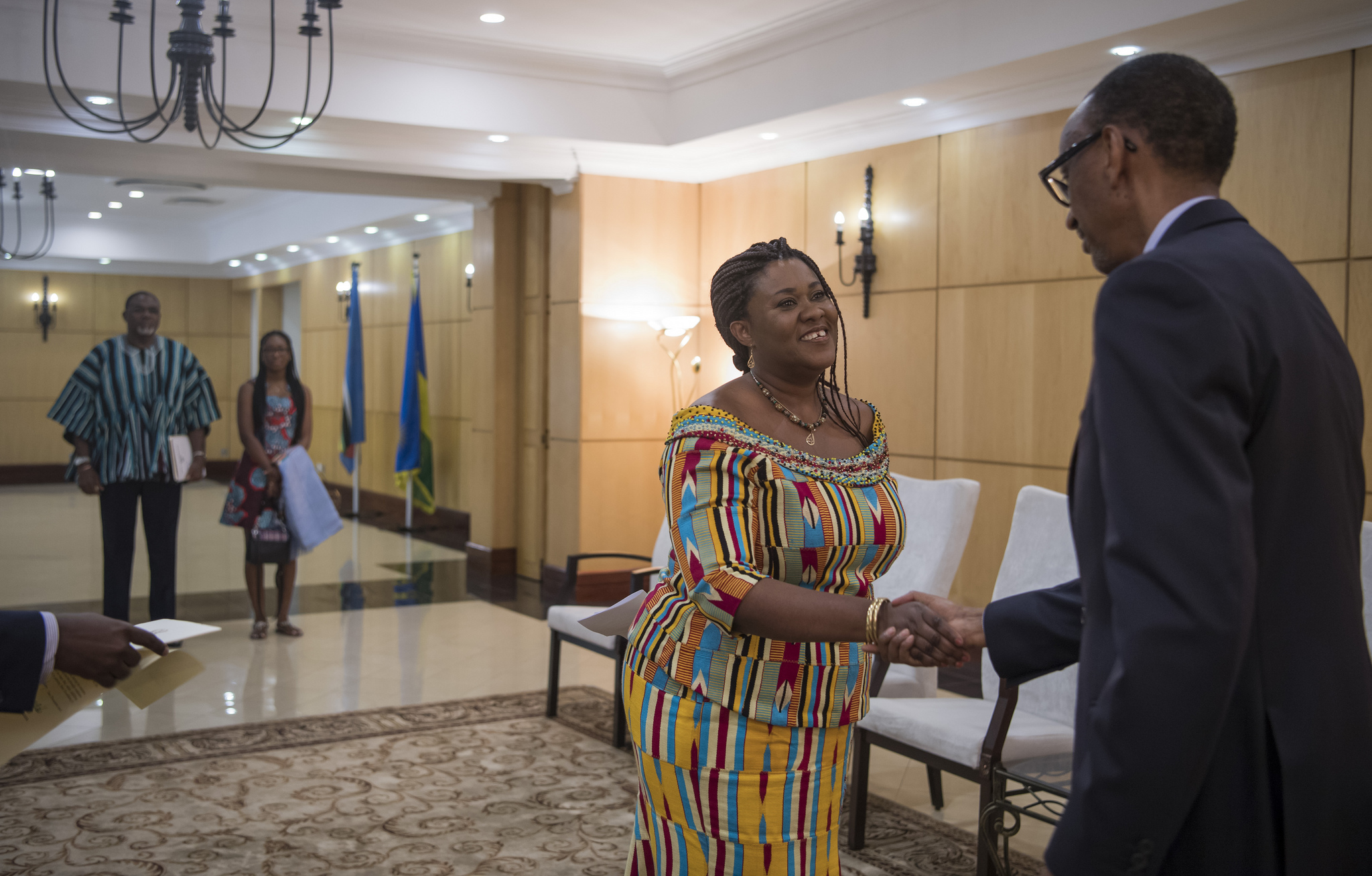 The ambassador of Ghana to Rwanda – Francisca Ashietey Odunton said: "I want to increase export of Rwanda pyrethrum to my country. Currently, Rwanda exports 15 tons of pyrethrum to Ghana. I want to increase the volume to 50 tons."
Rwanda grows pyrethrum in Musanze district, Northern province.
Helena Maria Rodrigues Fernandes, the Ambassador of Portugal to Rwanda also wants to increase the flow of business and investment between both countries.
Portugal investment in Rwanda is well represented by a giant venture; undergoing construction of $800 million Bugesera International airport by Mota-Engil, Engenharia e Construção África, S.A.
In the afternoon, President Kagame hosted in Kigali, the 13 ambassadors together with all other diplomats in Rwanda to the annual diplomats luncheon.
"I would also like to welcome all the new envoys, including those who have presented their credentials earlier today. For some it is the first time we have ambassadors accredited to Rwanda from those countries, notably the Kingdom of Saudi Arabia, as well as the new Ambassador of Israel who is based in Kigali. We welcome you most sincerely,"Kagame said at the luncheon.