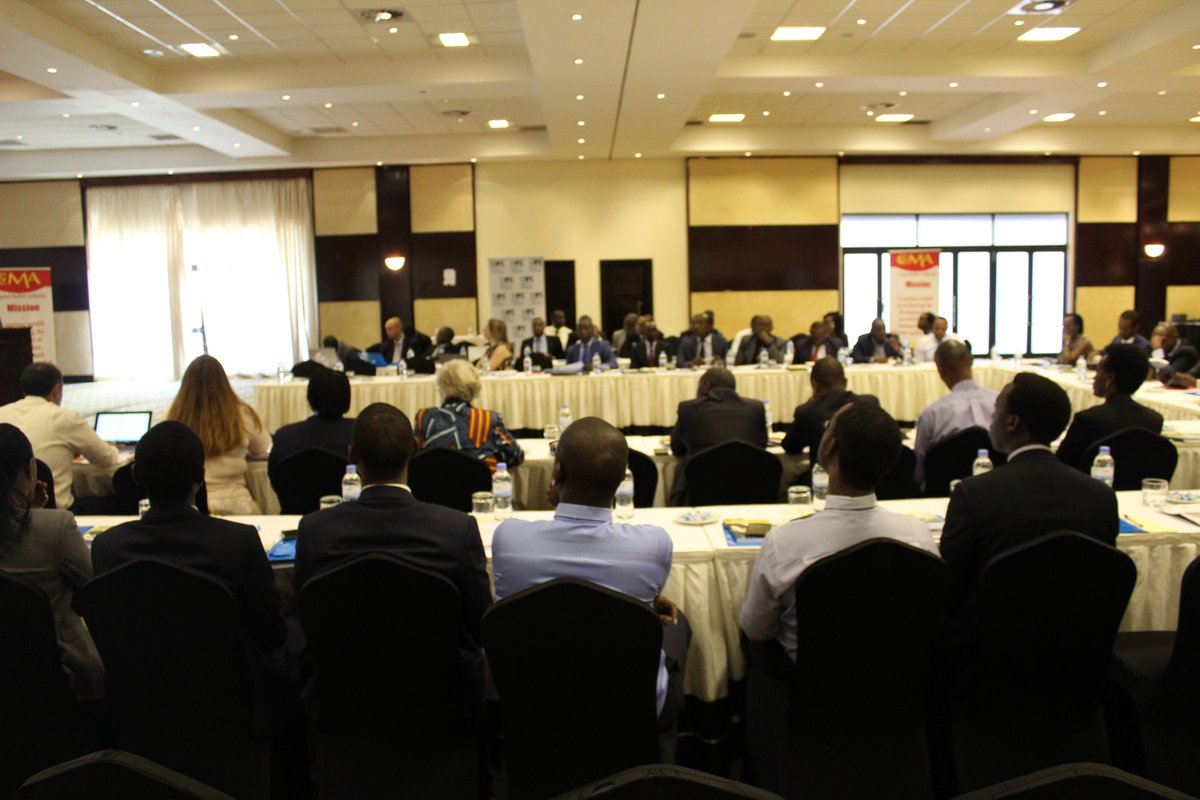 Local and foreign companies listed on the Rwandan bourse could start gaining more investor trust.
Rwanda's Capital Market Authority (CMA), International Finance Corporation(IFC) in partnership with the United Nations Sustainable Stock Exchange, on Tuesday advanced an effort to improve integrated reporting and disclosure practices and strengthen environmental, social, and governance (ESG) disclosure and reporting requirements for listed companies.
The new smart tool will guide companies listed on Rwanda Stock Market on transparency and accurate information sharing with investors.
Four local companies; Bank of Kigali which recently cross-listed on the Nairobi bourse, Bralirwa Ltd, I&M Bank and Crystal Telecom are one of the driving forces of the country's young Stock Market.
At a partnership workshop that took place at Kigali Serena Hotel on Tuesday, companies were exposed to global practices on annual reporting and disclosure.
It raised awareness on Enviromental, Socio-economic and Governance standards of listed companies in Rwanda, with the goal of helping build investor trust, attract capital, and grow strong capital markets.
Established in 2011, the market has raised Rwf92 billion ($105 million) total Initial Public Offers (IPO) as of 2018.
It has also managed to raise a debt market or capital raised through bonds of $345 million (treasury), and $19 million (Corporate).
The outstanding bonds on the market include $261 million (Treasury) and $17 million from Corporate bonds, among other bonds in the pipeline.
"Effective capital markets require investor trust," said IFC Country Manager Manuel Moses.
"Through our partnership with the UN Sustainable Stock Exchanges Initiative, CMA Rwanda and RSE, we seek to build confidence and greater transparency and reporting. Ultimately, this will help responsible companies attract investors and reduce the cost of capital," he added.
Lack of consistent and easily accessible information on companies' ESG performance is an impediment to increasing the allocation of capital to emerging markets.
Eric Bundugu, Acting Executive Director of the Capital Market Authority in Rwanda, said: "The Rwandan Capital Market Authority and the Rwanda Stock Exchange are increasingly active in promoting sustainable access to finance through the capital markets. Availing relevant technical assistance to implement sustainable finance mechanisms is one of the ways to attain such objective."
"We are pleased today to announce the strengthening of our ties with IFC and UN SSE, with the aim of improving assistance to listed companies and other Rwandan private/public sector companies with a potential to raise long-term funding through the capital markets, so that we can reap the rewards of sustainable finance," Bundugu added.
Established in January this year, the new toolkit has been used to develop market and regulatory guidance in Kazakhstan, Kenya, Nigeria, Peru, Georgia and the Philippines, according to Anthony Miller, Coordinator, UN Sustainable Stock Exchanges Initiative.