At exactly 23h37 local time, all eyes will be on the national television as Rwanda and telecommunication giant One Web will launch the first ever Satellite that will connect remote schools to the internet.
The global Satellite named 'Icyerekezo' is a symbol of Rwanda's commitment to build the local space industry, build local capacity, inspire the younger generation and prepare to usher Rwanda into a hyper-connected future, Rwanda's Ministry of Information Telecommunication Technology and Innovation said in a statement.
In January this year, Rwanda announced its long-term space program plan, with a complementary initiative to launch its own first satellite this year.
Subsequently, during the recent World Government Summit, UNICEF announced Rwanda's partnership with Project Connect – an initiative designed to visually map school connectivity status globally.
These datasets are crucial input into designing sustainable programs for connecting schools across Rwanda and globally.
The "Icyerekezo" satellite named by students from Nkombo Island – one of the remotest Islands within the volcanic Lake Kivu in the western part of the country.
"Rwanda's choice to invest in space technologies is part of our broader mission to bridge the digital divide by providing equal digital opportunities to rural and remote communities," said Paula Ingabire, Minister of ICT and Innovation.
"We are delighted to partner with OneWeb in this transformative initiative which presents us a huge opportunity to leverage satellite connectivity, using OneWeb's constellation, providing low-latency and high-speed internet to schools in remote communities of Rwanda," she added.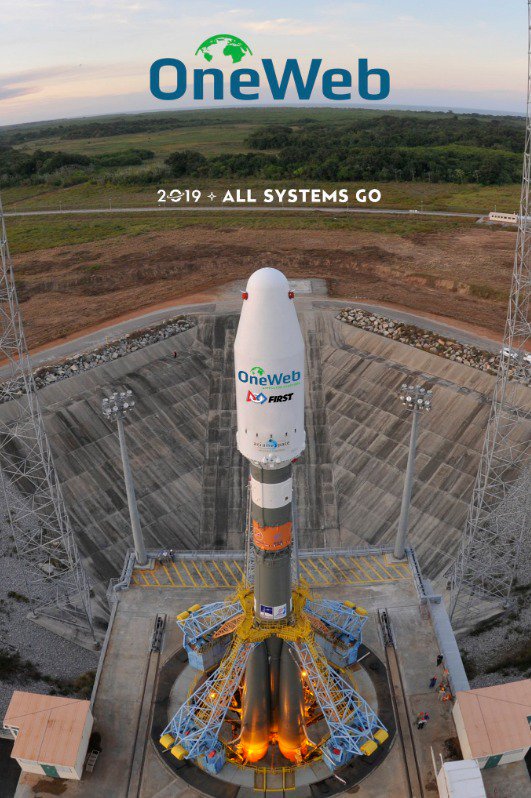 According to Minister Ingabire, naming the Satellite "Icyerekezo" by Nkombo students "truly depicts their own aspirations to embrace Science, technology, engineering, and mathematics (STEM) fields and emerge the workforce of the future. This partnership responds to our intention of becoming a regional Technology Innovation Hub, opening new pathways for connectivity, providing better education and creating new opportunities for our innovators."
The launch of the Satellite is the latest package to Rwanda's quest to get fully connected to technology.
Last week, the country launched a Coding Academy in Western Province to foster local experts in software development as part of the Rwanda Digital talent policy's drive to strengthen ICT capabilities in the country.
The country has also rolled a fiber optic backbone network – currently covering 92% of 3G Coverage, and 96.6% 4G LTE coverage.
Through partnership with One Web, remote schools in the country will be connected to the fastest WiFi Internet.
According to Minister of Education Dr. Eugene Mutimura, "This partnership with One-Web to use satellite technology and connect all schools is a huge opportunity to support and allow us to leapfrog the current process in bid to connect all schools in the country in the next 3 years."
Greg Wyler, Founder and Chairman of One Web said, "Connecting remote schools to bridge the digital divide that still impacts half the population of the world is at the heart of OneWeb's vision. We are delighted to partner with the Rwandan Government and particularly the students of Nkombo. The connectivity we can provide them will allow them to realise their dreams and allow Rwanda to become a hub for technological innovation."
Sitting in the middle of Lake Kivu, it is extremely costly for Nkombo Island to easily get connected through standard fiber connections.
On top of connecting Nkombo Island to internet, the Ministry says other benefits will include training and inspiring students in satellite technologies, enabling the whole community to access Government online services and providing access to global educational content to students and educators.
This partnership will enable orbiting satellites to connect more remote schools across Rwanda, the Ministry says.
How does Satellite internet work?
Satellite internet uses geostationary satellites, rather than telephone lines or cable systems, to deliver an internet signal directly to homes and other buildings.
Geostationary means the satellite remains in a fixed position relative to a point on the Earth by matching its rotation velocity as the satellite orbits the planet.
The satellite provides two-way data communications between a satellite dish mounted on the exterior of a building and the hub of satellite internet provider.
When you access a webpage, the request is sent from your computer to the satellite.
The satellite then transmits the signal to your satellite internet service's hub, where the specific website you have requested is located and beamed back to the satellite.
The data is then sent to your dish and the site loads on your computer through a modem connected to the dish.
While the internet signal travels a staggering distance back and forth, it only takes a handful of seconds for this entire process to occur.
With satellite internet, you can connect all the computers and internet-enabled devices in homes or offices to the web.