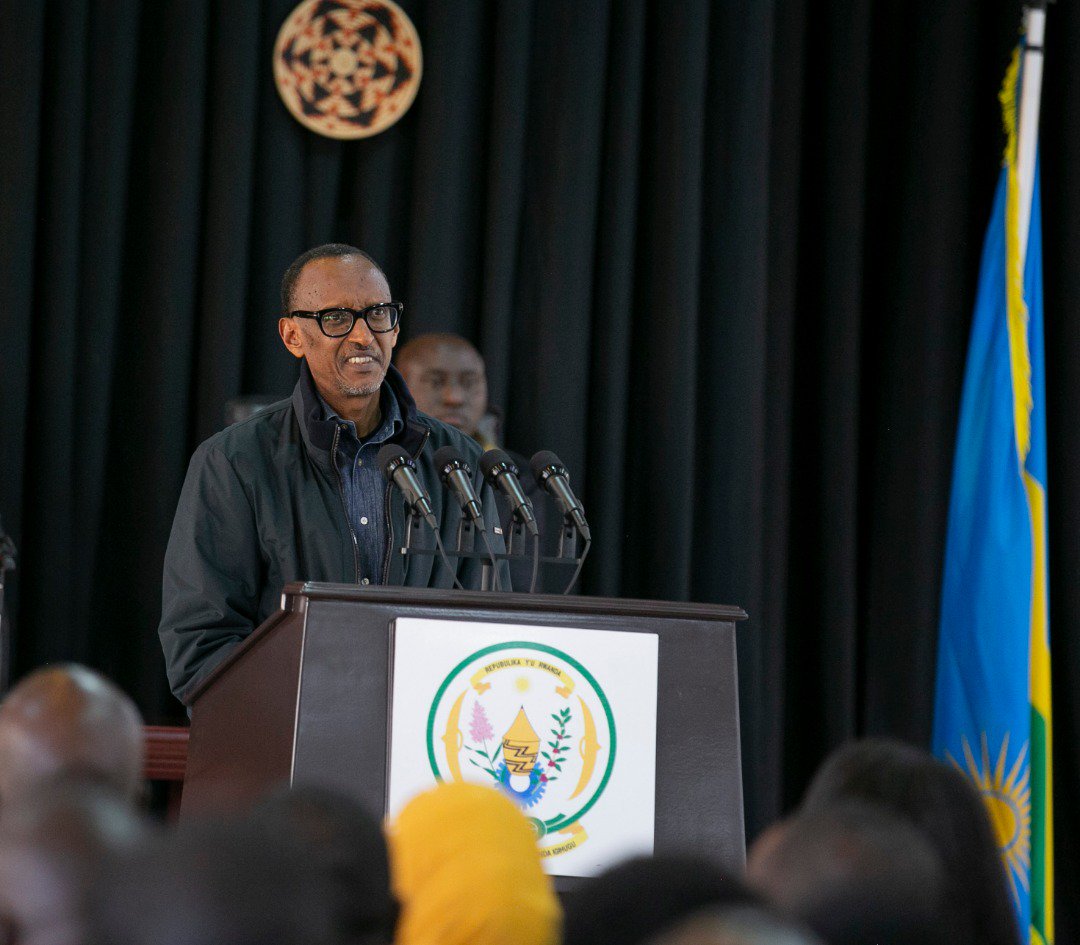 President Paul Kagame on Monday evening met and discussed several issues with opinion leaders in Southern Province.
In a meeting that took place in Huye district, the President addressed a number of issues including security, relations with neighbours; Rwanda's development path as well as how leaders can tackle poverty, among others.
Kagame travels to the South amid two key issues in place; poor performance of districts in the Province and recent attacks by armed groups suspected to be from neighbouring Burundi.
A recent case was one Saturday evening in December last year, when unidentified assailants set fire on three passenger vehicles, killing two civilians and injuring eight in Southern part of the country.
The attack happened at 18:15 hours in Cyitabi Sector of Nyamagabe District – inside the thick Nyungwe forest. Survivors of the attack testified the attackers spoke Kirundi.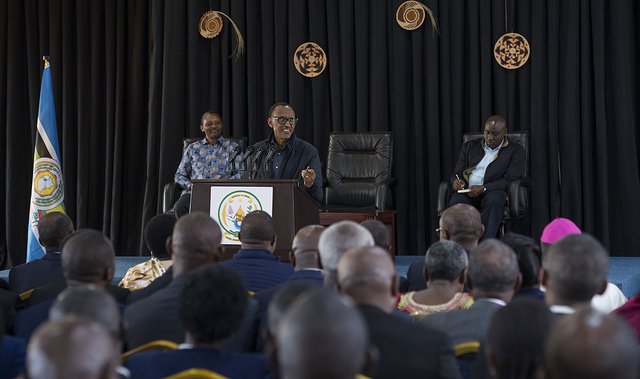 While such incidences have occasionally happened, Rwanda remains calm, and Kagame said he still believes there a peaceful solution to regional issues.
Addressing over 600 opinion leaders, Kagame said that "If we had taken the path that many thought we would take,the situation would be worse off."
According to Kagame, "No one should choose conflict when there is a peaceful solution. We will continue to choose peaceful means."
However, the President, who will visit the recently attacked Nyamagabe district today, reminded that: "But there is a line that cannot be crossed.
We will not allow anyone to divert us from the path and goals we have chosen. Our only goal is to remain on the right path to transformation."
Southern Province came to the spotlight in August last year during the performance contracts "Imihigo" when it performed poorly compared to other Provinces.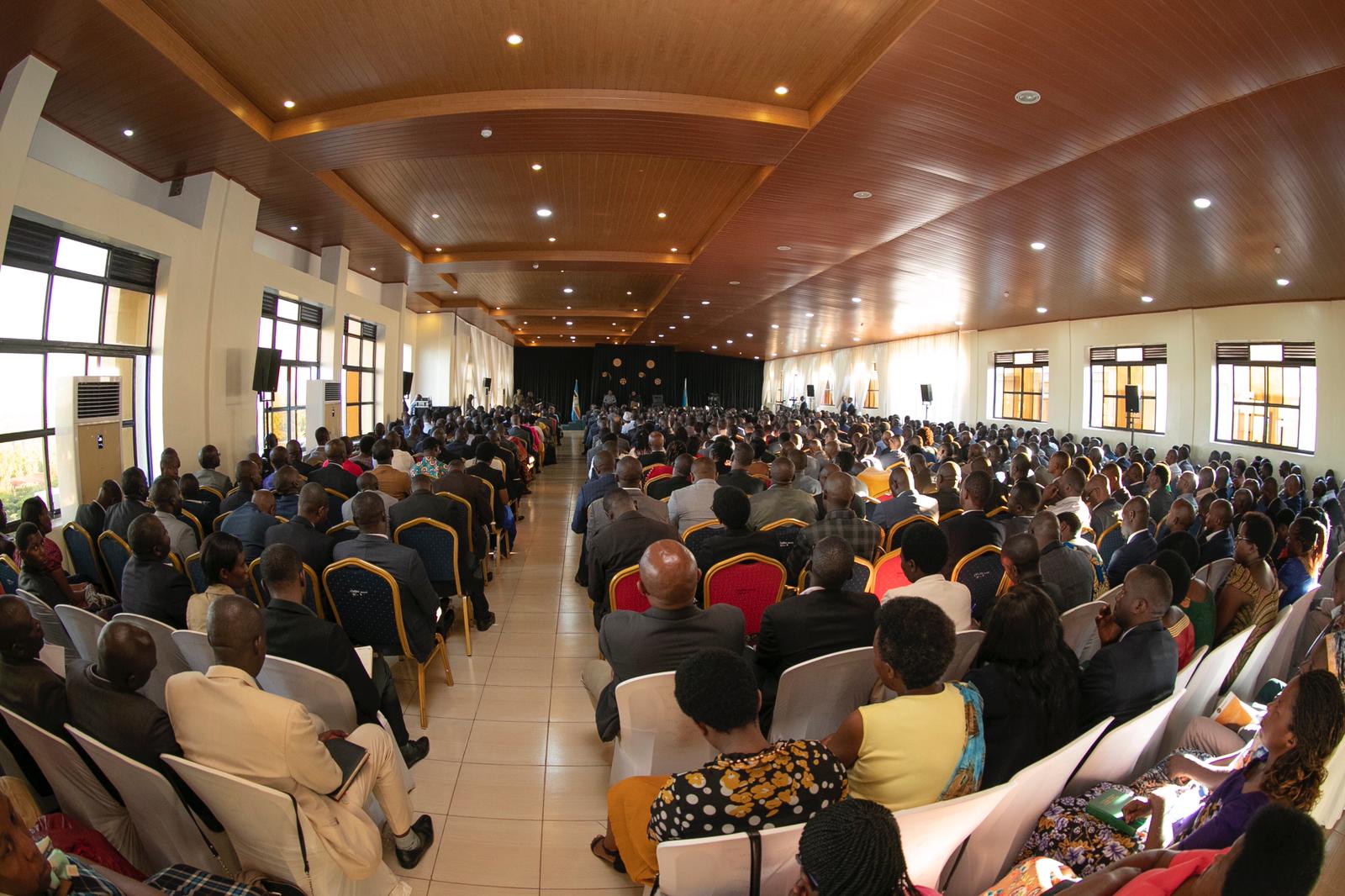 The last 3 districts came from the Southern Province and the rest in the last half of 30 districts also came from the South.
In his address, Kagame told leaders that his visit to the province was to help them work together in order to move fast.
"We are here to work together as hard as we can to move forward as fast as you can," he said.
The President reminded leaders of their responsibility – calling for accountability and efficient use of all available resources.
For instance, he said, "When you know you have the necessary, in this case a budget of 120 billion RWF, that money cannot just disappear, and year after year nothing has changed or improved. How can you explain this? We need to be showing the impact and change that amount has created."
"This is what I want to discuss, our responsibility as leaders. We cannot be like the ones who use a sieve to carry water. We have the ability to think, to do the work," he added.
Addressing poverty not a favour
Kagame reminded leaders that addressing the issue of poverty should be their responsibility and not a favour for the citizens.
"Addressing poverty is not a favor you are doing for our citizens.When the well being of our citizens is affected then we are all affected. People who misuse public resources think they will be better off, but you cannot be better off if our citizens are not," he said.
Kagame said that as long as the mindset doesn't change within leaders, moving forward will always be at a slow pace.
"Leaders who are here, as long as you have not addressed the issue of mindset, we will always be taking one step forward and two steps back. That is why you receive a budget and yet we cannot see any result."
Kagame wondered how leaders have been failing to offload burdens they carry despite several solutions tabled before them.
"How can you be carrying a heavy burden, and when you are offered a solution, you reject it. No one should be teaching us how heavy the burden of poverty is. What kind of person are you when you refuse to do what it takes to ease your own burden?" He asked.
Kagame also mentioned foreigners whom he said walk long distances to teach Rwandans how they can solve their domestic issues.
"Boys and girls travel thousands of kilometers to teach us what poverty is,what malnutrition is,how we should feed our children,what rights we should have.We even have professors in suits who come to teach Rwandans how we should reconcile. How can you allow this?" Kagame asked.
Kagame told leaders that Rwanda was never born with colonisation and that no body should dictate its rich culture and history.
"The ones who come to teach you, do they know your history? Do they know your culture? Our country was not born with colonization. Were there no Rwandans 200 or 700 years ago? Are you worse off than the ones who were here 700 years ago?"
In a highly-worded address, Kagame told leaders that building Rwanda does not mean physical infrastructure, but the ability of citizens by enabling them to improve their own life.
"Nothing else matters if we do not achieve this, it is the foundation of everything," the President said.
For instance, Kagame said, "If you open a shop, you want citizens to be able to afford what you sell. If everyone is living in poverty, who will you sell to? You want a viable market. Where will it come from if you have left everyone impoverished?You will end up being just as poor."