Finally "On the low" hitmaker Burna Boy real name Damini Ogulu confirmed the long awaited show in Kigali which will take place on 23rd March this year at Intare Conference Arena.
Nigeria's finest revealed the dates of the show through his social media platforms on Instagram and fans showed support for coming to Kigali.
The concert is organized by Entertainment Factory.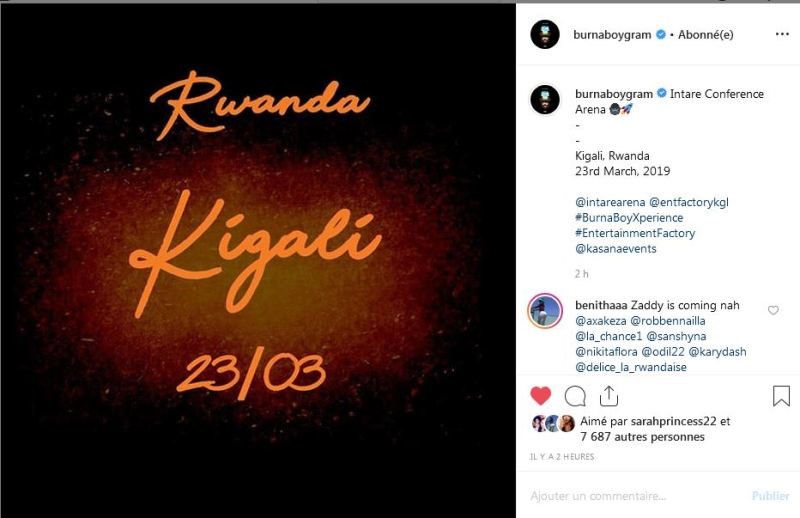 Burn Boy's songs are most popular in local clubs and radio stations currently and no doubt his show will be a sold out concert.
The price of the concert is not yet out but according to the news from Entertainment Factory, the tickets will be out early March.
Burna Boy will perform in Kigali after performing in Uganda where he is scheduled to perform on March 22, 2019.