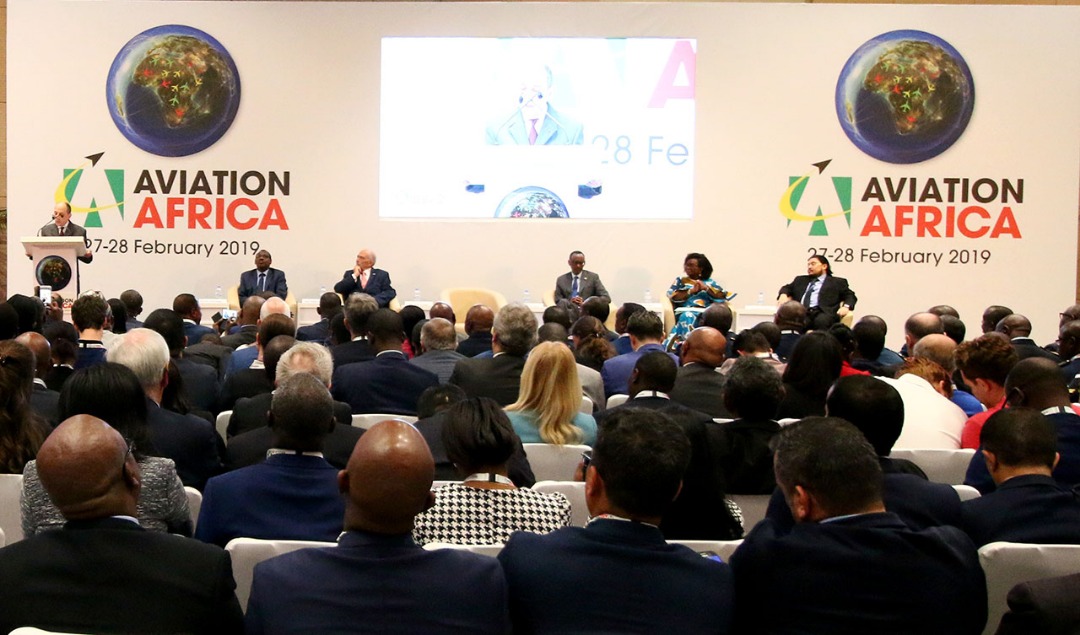 President Paul Kagame has lured African countries to break through their short-sighted polices which continue to block Africa's free movement of goods and services.
President Kagame said that if more countries signed the Single African Air Transport Market (SAATM), and fully implement its provisions, it would create easy movement of people, goods and services and cut down on aviation costs.
The SAATM agreement was signed last year, but so far, only 26 countries have signed the agreement.
Aviation figures show that in that period, 127 million passengers traveled by air last year, but 85% of them were moving to destinations outside Africa while 15% of them remained in Africa.
These travels generated $30 billion – meaning only 15% of it remained in Africa.
With such figures, President Kagame who was addressing the 4th Aviation Africa Summit in Rwanda's capital Kigali on Wednesday, February 27, 2019, argued that closed airspace makes one-third of Africa (16 of the 54 countries in Africa) which landlocked including Rwanda vulnerable, but every country is "air-linked"- thus geography should not be seen as an excuse for underdevelopment.
"Protectionism among ourselves is a short-sighted policy, which only serves to keep our continental market fragmented, inefficient, and expensive, thereby reducing opportunities for African firms," Kagame said.
According to President Kagame, removing barriers on the movement of goods and people means there will be steadily increasing demand for commercial air services in the years ahead.
The 4th Aviation Africa Summit brought together leaders across the civil and military aviation spectrum to discuss and debate key issues that are driving change across the continent.
The two day summit is currently being held at the Radisson Blu and Convention Center. Last year, the same summit was held in Cairo, Egypt.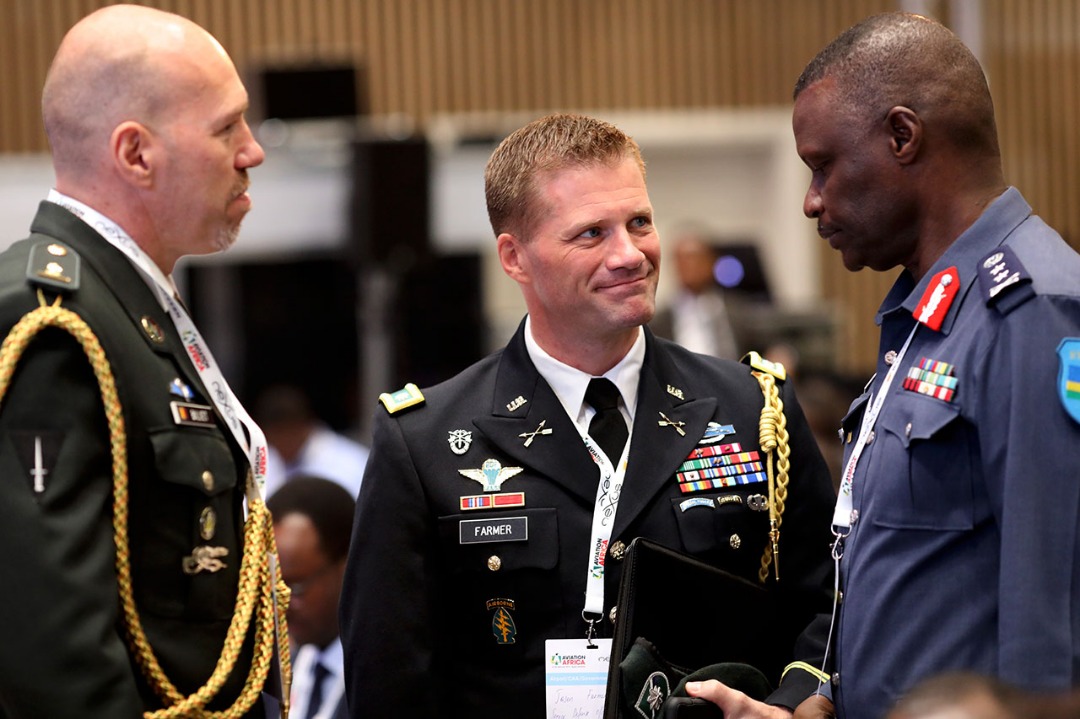 AKBAR Al Baker, the chairman of International Air Transport Association (IATA), said that through partnerships with aviation stakeholders like International Civil Aviation Organization (ICAO) and governments, Africa can make concrete steps towards improved competence for its aviation.
"Unfortunately ICAO has been too political instead of concentrating on promoting and expanding aviation expertise" Al Baker said calling for more investment on the aviation sector in Africa, coping from the Rwandan example.
On this matter, President Kagame said Rwanda intends to continue investing in aviation infrastructure including growing our national carrier, RwandAir, and inauguration a new state-of-the-art international airport (Bugesera international airport) in the near future.
Kagame cited aviation analysis, calculating the requirement for new aircrafts in Africa over the coming generation to be more than 1,000 planes with a value exceeding $150 billion.
In response to this, James P. Sweeney, the President of Fargo Jet Center revealed to KT Press that they plan to invest in building a Kigali Jet Center and open a commercial charter plane business, adding on to the only existing Akagera aviation.
"We have seen opportunity in Rwanda because of its commitment from the president. We will make it the center of this Africa operation, especially with the new airport, we will also invest tens of millions dollars in aviation services such as modern passenger lounges, storage facilities and hangers that are nowhere in east Africa," Sweeney said.