Senator James Inhofe made his point at  Prayer Breakfast organized by Rwanda Leaders Fellowship in Kigali which was also attended by President Kagame and First Lady Jeannette Kagame on Saturday.
Senator Inhofe of Oklahoma was leading United States congressional delegation to Rwanda.
The official who first visited Rwanda 22 years ago and kept coming back regularly said that Rwanda's achievements under president Kagame are a miracle.
"I have been explaining to this delegation the difference of Rwanda with the rest of Africa. I told them that Rwanda is the cleanest country on the continent. They had time to witness this yesterday even before cleaning service-umuganda," he said.
He attributed to Kagame's resolve to make Rwanda a beautiful country and said he is confident to say that the president operates miracles.
President Kagame appreciated the visitors for keeping Rwanda at heart.
"I thought it would not be fair to walk out of this room after a good prayer and breakfast we have just had without saying a word of thank you to Senator Inhofe and other leaders in the delegation, leaders in the senate and in the congress of the United States," Kagame said.
"I wanted to thank you for always finding time for us, visiting our country, and sharing whatever there is that we can share and which always adds up to something that improves our country and adds to the progress we want to make."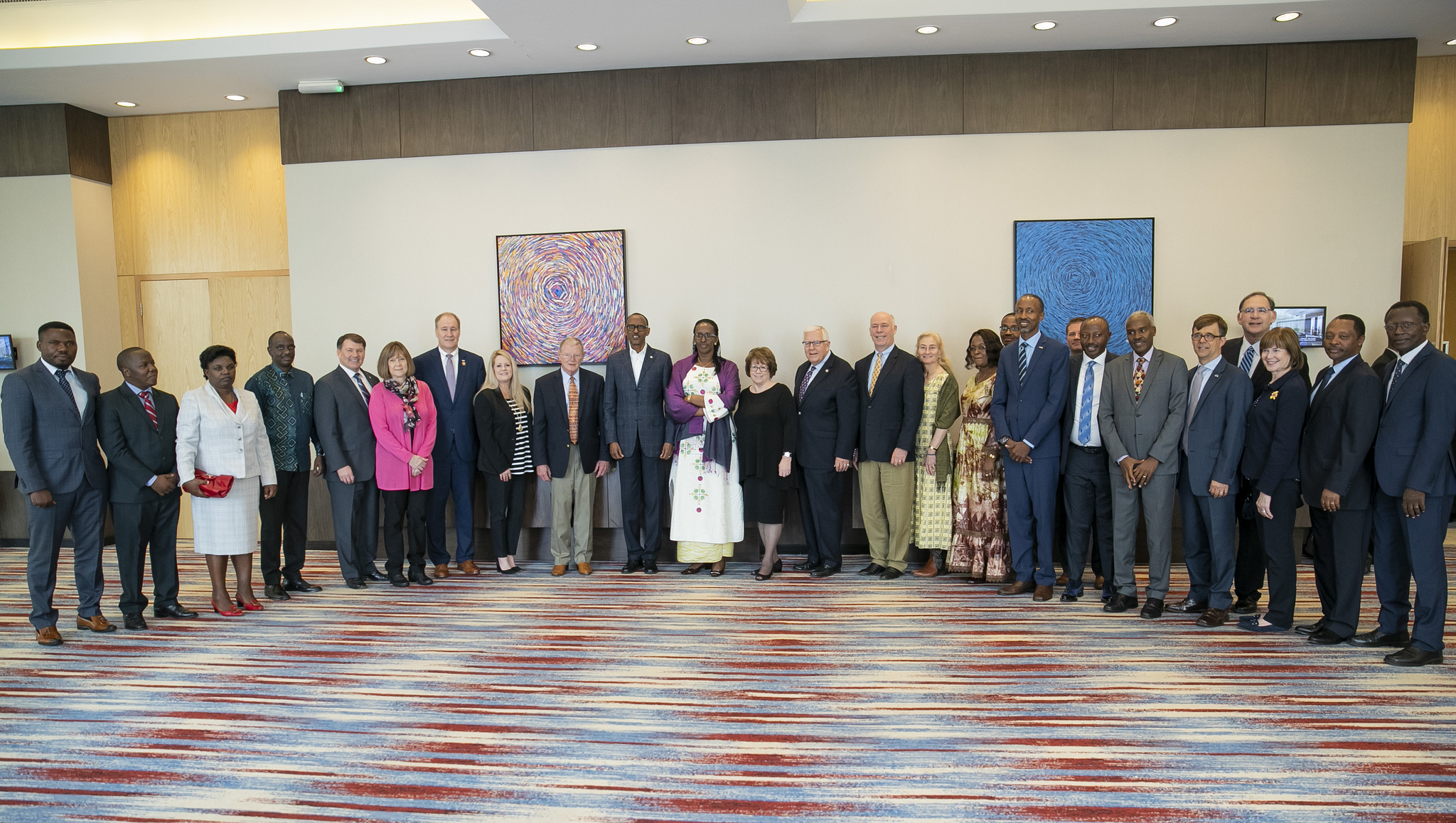 The president said, the senator and his delegation would have chosen to visit any other country, "But the fact that they are here and regularly, it means they have us, they have Rwanda in their hearts and we appreciate that."
He said, "Please know that you are always appreciated when you come to visit our country when you want to come and be with our people and leaders. If you wish, this is your second home. You are most welcome."