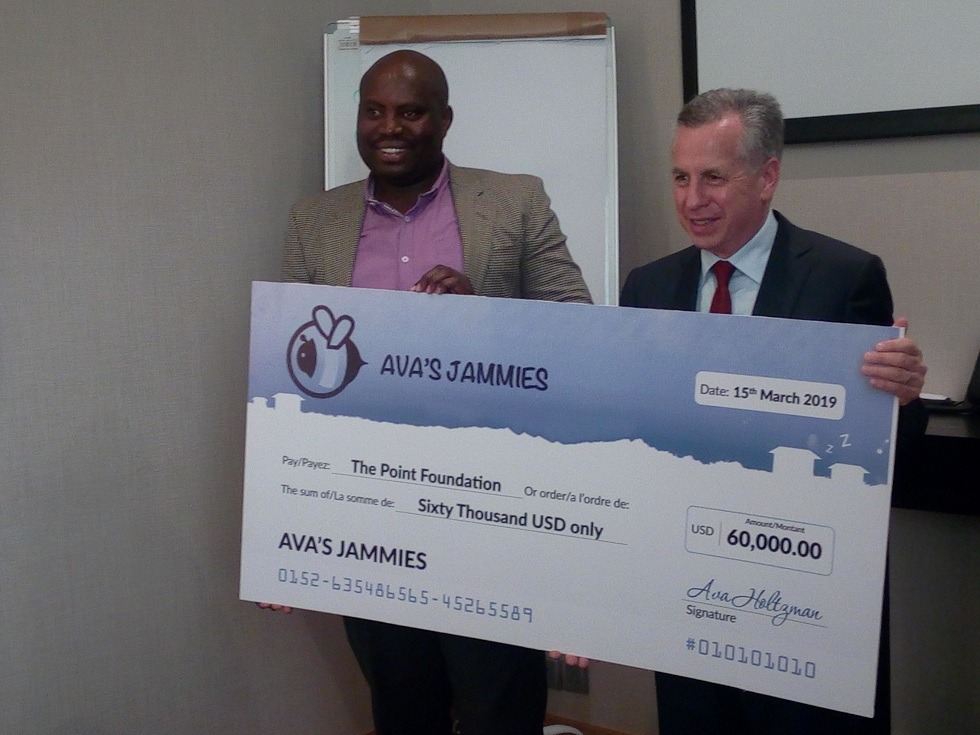 In 2009, Ava Holtzman was 18 months when she and her Dad Marc Holtzman visited Gisimba Orphanage in Rwanda.
Like many visitors, her Dad to took her out to visit Gisimba memorial center which was then an orphanage in outskirts of Kigali city, before government closing down all orphanages and having all orphans adopted in families.
Since then center has turned into a place for vulnerable children to learn life skills, its operations have continued in child support and so did the images that Ava walked away with eight years ago.
"Even when she had a 'childish' mind Ava was touched by the experience of seeing how the abandoned children sleep through cold nights with pajamas and manage to survive without a formal family setting".
In this moment of thought, her father said, "Ava's mind was looking at the fact that she was lucky to have a father and this experience stuck in her memory compelling her to incredibly act in ways that most adults would not attempt to."
Pulled by this experience, she conceived an idea to help the children. Few days later she went back to America and started up an organization aimed at helping the children she saw and played with back in Rwanda.
By launching a website based charity organization, her Ava's Jammies-a non-profit organization' has over the past years mobilized and crowd fund penny to dollar to raise funds $60.000 (est Rwf54million).
A dummy cheque with this figure (amount) was on March 16, 2019 handed over Ubumwe community center which supports vulnerable and physically disable youths in Bwogo sector Bugesera district, eastern province of Rwanda.
The funds were channeled through Point foundation, a UK based non-profit organization which works with various local organization including Ubumwe community center.
But since she liked sleeping pajamas and could not believe other children without, Ava's funds also came with over 3000 pajamas which she spent years collecting to donate to vulnerable children living at Gisimba center- where she came face to face with life of an orphan.
All the donation was accompanied and witnessed by Ava's Dad- Marc Holtzman, the BK Board Chairperson, who said: "I am very happy that my daughter thought about helping needy people, she is very passionate about helping people.
Ava told me that she is happy and would love to come back to Rwanda in May".
As the beneficiaries wait for Ava's visit, the funds come at a time when Ubumwe community center targets funding skills development for 35, 000 beneficiaries in the period of 10 years in the area.
Viateur Uwambajimana, a representative of Point foundation, said that the donations will be directed and handed to beneficiaries with the help of the district leaders.
According to Uwambajimana beneficiaries have been selected depending on the criteria including; youth in social class one and two also locally known as 'Ubudehe'.
"We are working with Workforce Development authority (WDA) so that beneficiaries can be trained for one year, and certified in various life skills. The first batch will benefit 45 youth who will learn hairdressing and tailoring skills," Uwambajimana said.