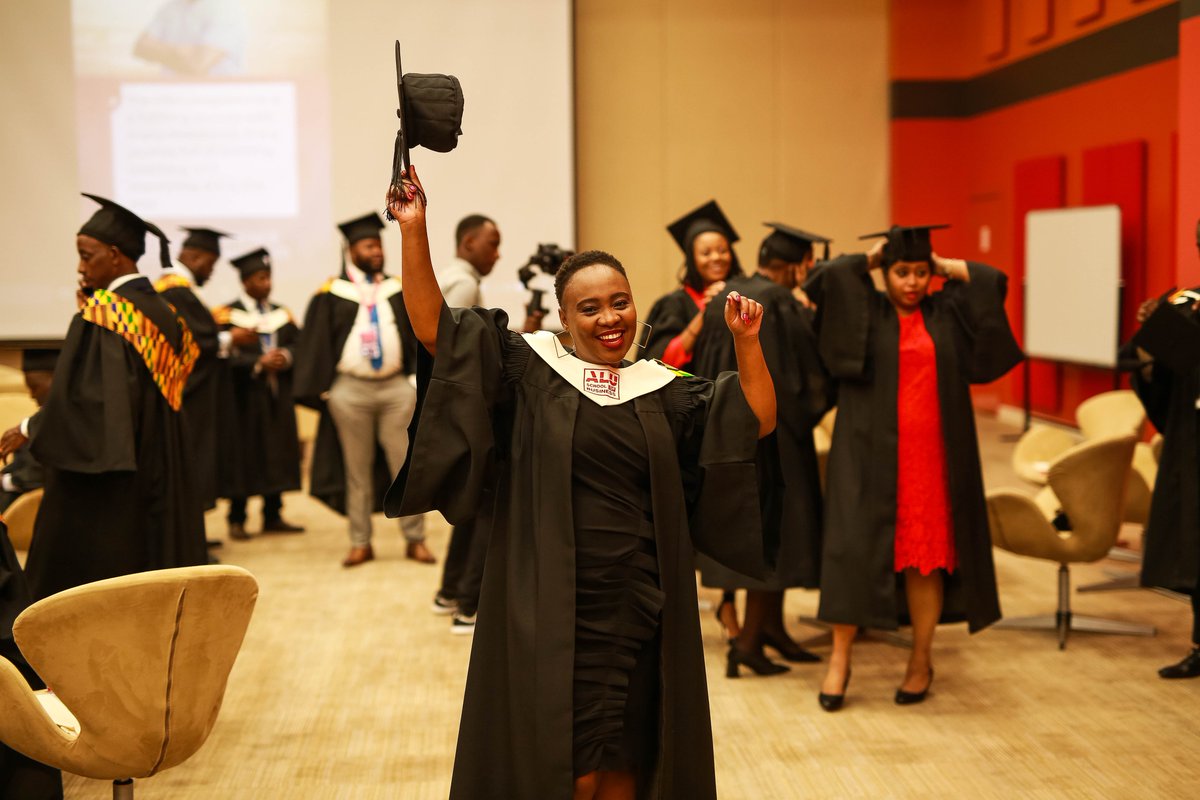 From Nigeria, Serra Leone to USA, and from Ghana to Rwanda and Somalia, the Kigali based African Leadership School of Business (ALUSB) on Saturday graduated its second cohort of vast leaders for the class of 2019.
Dressed in black gowns with a white V-shaped collar stripped in front and their respective national flags at the backside, graduating students from many nationalities and walks of life on the continent were excited to receive their certificates as part of the step to start the leadership journey.
The colorful ceremony spiced with traditional Rwandan music and dance was held at Radisson Blu and Convention Centre.
The ceremony was presided over by Dr. Eugene Mutimura, the minister of education, Fred Swaniker, Founder and CEO of ALUSB, and Dr. Donald Kaberuka – former African Development Bank President.
The 49 Master's Degree in Business Administration (MBA) program holders and leaders to be came from 15 countries.
As planned in their education agenda, the team is supposed to be set to drive change in their companies and respective countries.
"When we look at the century that we are in, we believe that the world will be defined by what happens in Africa…by 2035 Africa will have the largest workforce in the world. That's why we believe this will be African Century.
Where Africa goes, the world will go." said Fred Swaniker.
Swaniker also reminded the class of 2019 to support each other and remember that "At African Leadership University (ALU) you never graduate, instead mark the beginning of one's journey with the institution's core goal."
Mulumba Lwatula, ALUSB Student's representative said: "This moment today connects the dots and brings my deep love for Africa full circle."
Dr. Donald Kaberuka reminded the students that most counties in Africa including Rwanda are growing faster than the rest of the world thus more required of the graduates of today, than ever.
"The world you're going into will require you to do hard and complicated things. You need to work smart, be resilient, and keep learning on the way," Kaberuka said in his Keynote speech.
With confidence, Dr. Mutimura, Minister of Education, said that he was very confident that the education the students got over the past two years will help transform Africa.
"There are a lot of challenges ahead of you, but we are very certain that you are prepared to face and address them to success. We have a lot of hope in you," said Mutimura.
On behalf of the government and other partner government institutions, the minister also stated that they will remain happy and ready to provide support to ensure sustainable growth of ALU.
ALU is one of the schools in Africa that act as centers of excellence (CoE) with home in the Rwandan capital, Kigali.
Others include- Carnegie Mellon University-Africa (CMU-Africa) and African Institute for Mathematical Sciences (AIMS).
Though operating on temporary rented structures in Kigali, all the above universities are expected to shift to their permanent campuses in the newly constructed Kigali Innovation city located in the Kigali Special Economic Zone (KSEZ).