The Institute of Applied Sciences, INES Ruhengeri has successfully passed out its tenth class of 719 graduates with almost half of them being women.
The graduation held at the INES campus grounds in Musanze district under the theme: 'shifting from paper to product' was graced by the honorary chancellor Bishop Vincent Harolimana of Ruhengeri diocese.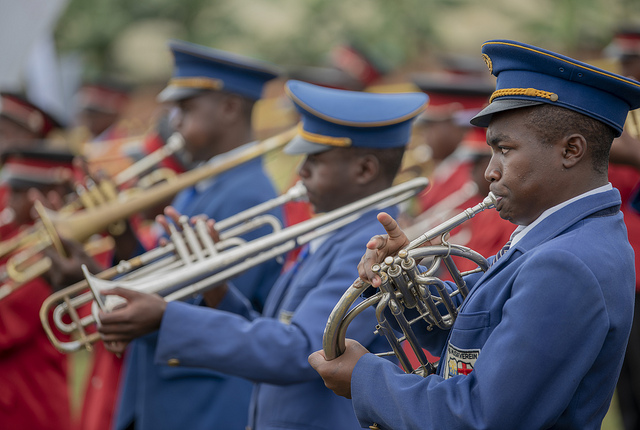 The graduation edition included 22 masters of sciences in taxation and 18 bachelor's courses in food biology, plant biotechnology; civil and software engineering, land survey and administration;financial, rural development, applied and international economics; law, accounting, computer sciences, biomedical lab services and enterprise development and  management, law, French-English education among others.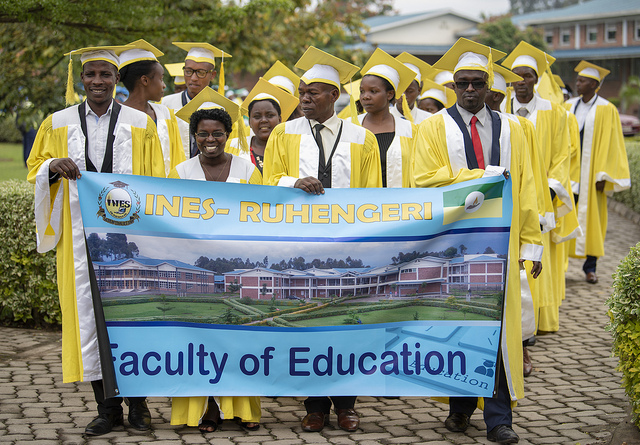 Marie Claire Umuhoza who got a honors in entrepreneurship was among 14 best of the best graduates who received rewards for outstanding performance in the three years of her course was given a paid internship with Rwf200,000 facilitation.
"I am just excited to extent i  didn't get the company which offered the award me, but my plan is to pursue a Masters so I can follow steps of my parents in business which I learned as a young girl," said Umuhoza.
Umuhoza is among the 47% of the girls who graduated with flying colors among 53% of the 2017/18 graduate year.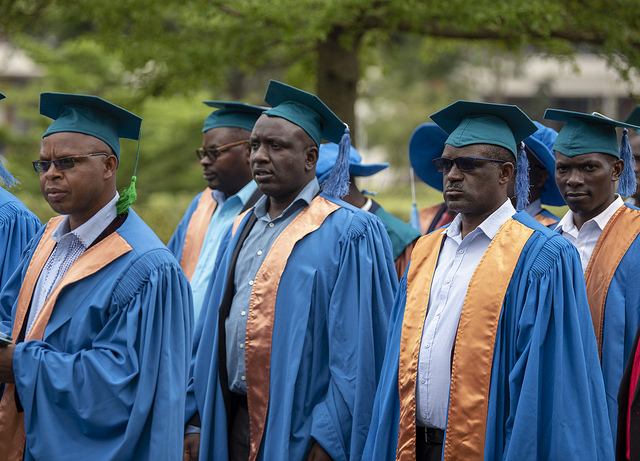 This impressed church and local government and owners of the institution as a sign that women empowerment is a reality in the campus operations.
"As government we are impressed with gender balance in this university and we also want to see more woman engaged in skills development but as an institution we need research that will help us to manage home waste, innovation of affordable construction material and fertilizer to boost area development, "said Marie Claire Uwamariye, the vice mayor social affairs in Musanze district, who was also the guest of honor.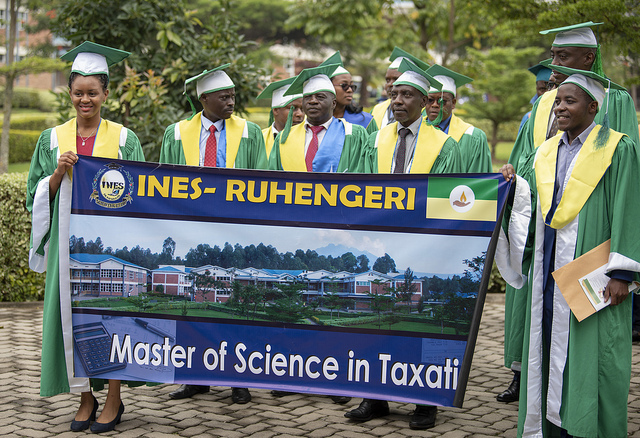 The chancellor Bishop Harolimana said that despite the good quality of education and new strategic plan 2019-2024 at INES students need grow within christian values in order to succeed in life at the campus and outside.
"We have already started on plans to build new classrooms and hostels to accommodate the increasing number of students but without God in the midst this can be a waste," Msgr Harolimana said.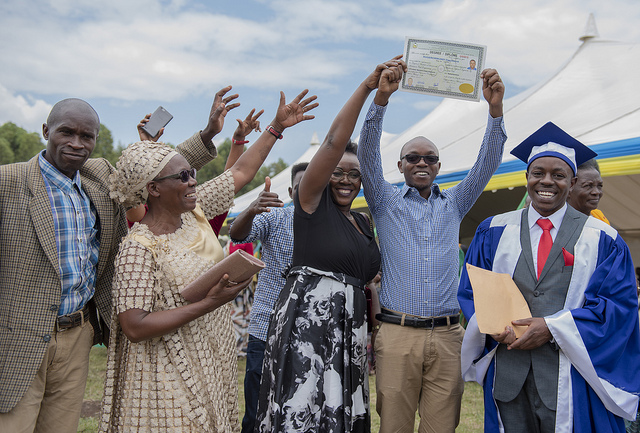 Ines Ruhengeri held its first graduation in 2010 with 364 graduates and since the numbers have increased with the biggest class of 2017 having 1178 fresh graduates.
In order to push its ambition in higher education the institution has this year laid a three goals.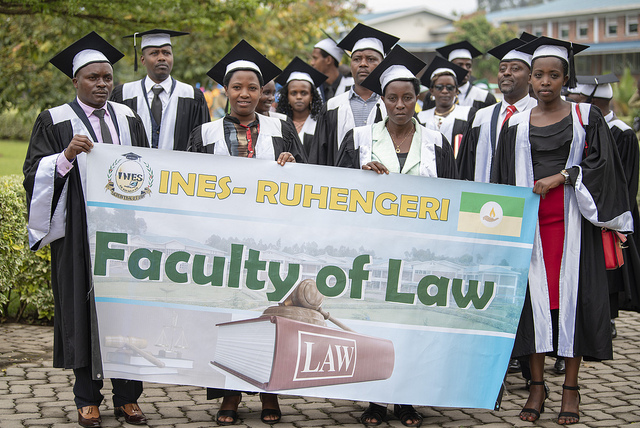 It will focus on enhancing skills development with market relevance, using applied sciences in technological and managerial aspects and provide sustainable solutions to community through research and academic entrepreneurship.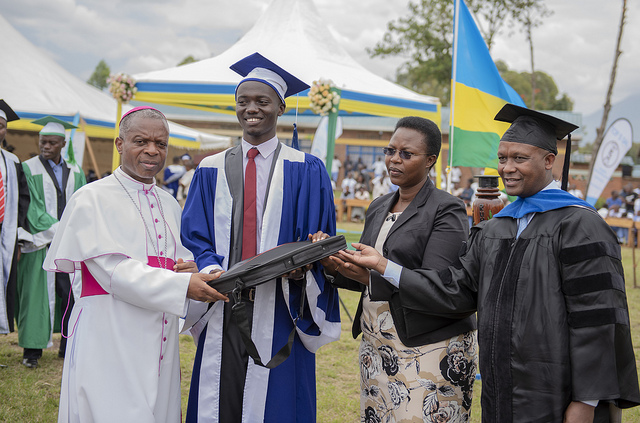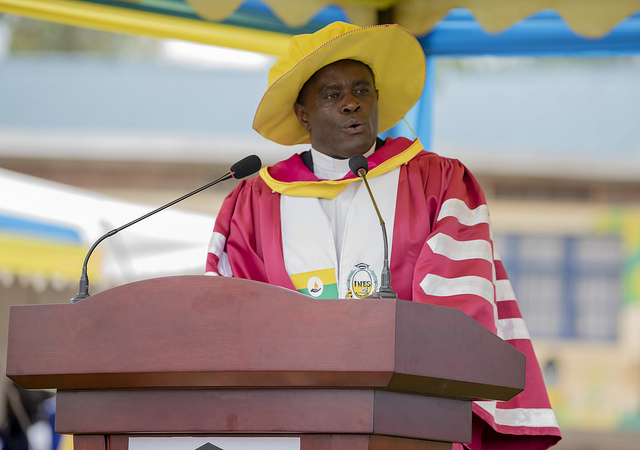 Photos by Plaisir Muzogeye  More photos here