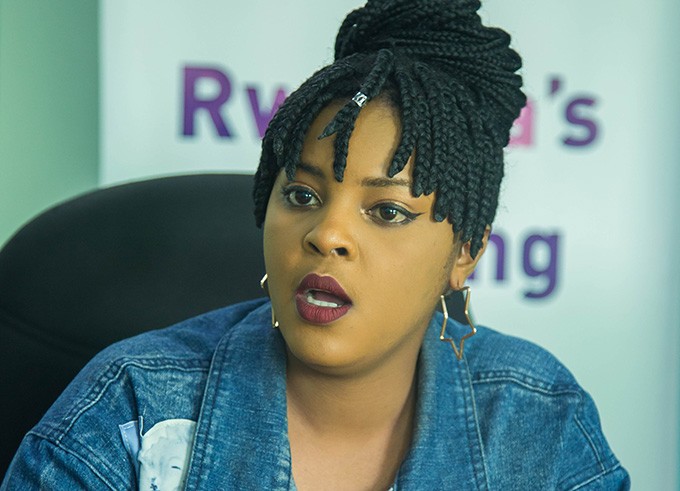 A couple of months after being involved in a scuffle with Charly na Nina, upcoming artist Marina Deborah has now staged an attack against fellow artist diva Knowless Butera
It a started during Tour du Rwanda road shows which were managed by Kina music boss and husband to Knowless Butera – Clement Ishimwe
During a show in Musanze on 28th February, Marina accused the manager of pulling her off stage and axing her from the last show which took place in Kigali car free zone.
Thus Marina revenged and uttered bitter words against the manager while saying that all musicians have their own way of dealing with the audience on stage and they can't do what Knowless Butera does.
She ranted live on video interview she had with local tabloid Inyarwanda which is doing rounds on social platforms.
"Artists have their own way of turning up the crowd but we can't act or sing 'Twese Hamwe, Twese Hamwe' just standing in one position like Knowless Butera," Marina cursed in the video.
She added, "We have been blamed by music fans that we don't be creative on stage and how will we change that if we are pulled off stage by being creative to thrill music revelers."
Musicians who thrilled Tour Du Rwanda fanatics included Dream Boyz, Riderman, Knowless Butera and Igor Mabano including Marina who didn't show up on the last show.
Marina hails from The Mane label which houses artists like Safi Madiba and she is known for firing shots at fellow female singers.
Recently she made news headlines when she called Charly Na Nina , Shyari na Nyina while performing last year.
She boosts of songs like Log out, Like that, Impano and many more featuring local artists like Uncle Austin.