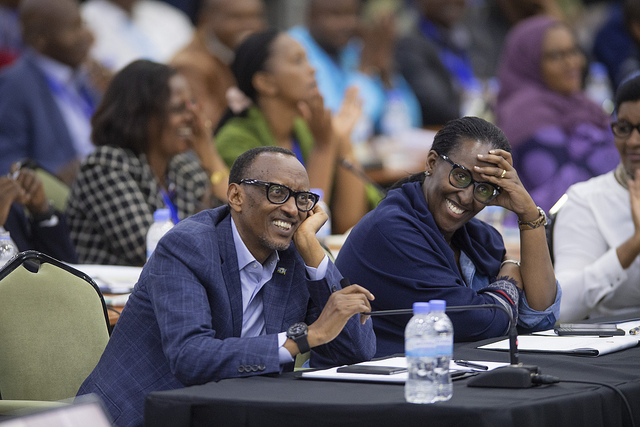 The 16th National Leadership retreat concluded yesterday with President Paul Kagame advising all leaders to keep in mind resolutions that would transform the country to the better.
He told them to "Do the things we have agreed you are going to do to develop our country, to grow our economy, to build capacities, to improve the quality of services we give to our people and so forth."
The training ended on a good note. The president who had launched the retreat  raising serious security concerns caused by the neighboring Uganda told participants not to fear, because despite all odds, Rwanda is safe and secure.
"You may hear all kinds of stories. As you go home, relax. When you go to bed, have your sleep. When you wake up in the morning ready to work, you just know the country is very fine. For security, we are very fine," he said.
The president's concern is not that some assignment would be difficult to achieve; what is most important is for the leaders to try and fail but never fail to try.
According to the President, all it takes is just to change the attitude.
Here are a selection of the best moments of Umwiherero participants through the lens of our camera.