The President of Democratic Republic of Congo(DRC) Felix Tshisekedi is expected in Kigali on March 26, 2019 – Rwanda's Minister of Foreign Affairs Richard Sezibera has told KT Press.
On Wednesday in a press briefing on the annual diplomats retreat which closes today, Sezibera said Tshisekedi was invited by President Paul Kagame of Rwanda to attend the African CEOs forum scheduled in Kigali on March 25-26, 2019.
"Bilateral relations between Rwanda and DRC is improving much better, be it in fighting and curbing elements that attempt to come and cause insecurity from DRC, be it in trade. Tshisekedi and Kagame agree on the fact that our countries should boost bilateral relations and we are grateful for that," Sezibera said.
"He was invited by President Kagame to participate in the CEOs Africa forum on March 25-26 and he is welcome to Rwanda."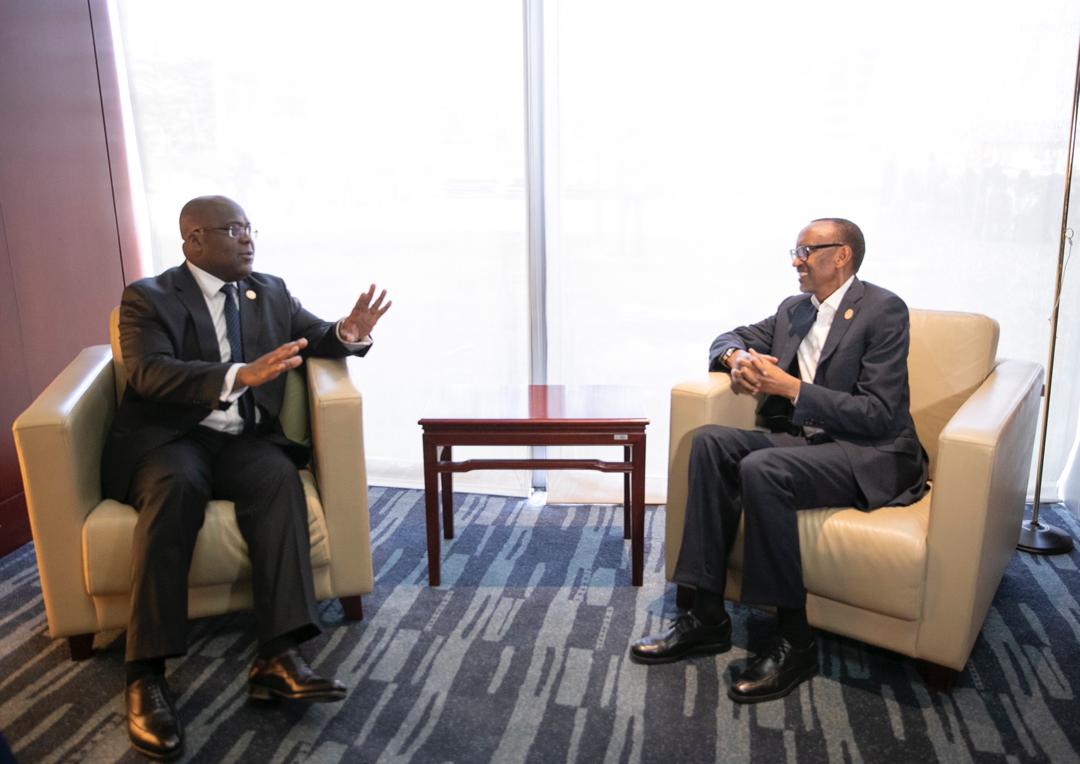 The announcement comes a couple of hours after the visit of Vital Kamerhé, the Director of Cabinet in office of the president of DRC.
Yesterday, Kamerhé was in Kigali, to prepare the trip.
"We understand that President Tshisekedi wishes for a sound bilateral relationship in trade and fighting all those elements who want to cause insecurity in Rwanda from his country," Sezibera said.
Unless he has another plan between now and March 26, Tshisekedi's visit to Rwanda would be the second in the region since his inauguration on January 24, 2019.
Last month, he was hosted by his Kenyan counterpart Uhuru Kenyatta in the capital Nairobi – Kenya.
Meanwhile, the Rwanda's diplomats retreat this year is focusing on involving Rwandan youth in diaspora in country development agenda, luring investors to invest in Rwanda, export trends and way forward and collaboration between embassies and the private sector federation(PSF).
They will also discuss the Kwibuka 25 preparation and the progress on the preparation of Commonwealth General Summit CHOGAM scheduled to take place in Kigali next year.