For those who have learnt about stories of restoration and recovery from Genocide wounds only through books, I recommend you listen to this woman; Josephine Rugambwa who is married with four children.
Until April 10, 2019, Rugambwa's hardest time was only known by a single mother who met her on April 10,1994, her mother and brothers who saw her go through the worst experience ever.
Otherwise, she had never revealed her story to anyone else except her husband, her senior pastor and a woman who proposed to accompany her and be a witness of her recovery.
On April 10, 2019, José – as many call her, accepted to give her testimony to participants of a Kwibuka25 event at Evangelical Restoration Church Masoro, first time in public since 1994.
She was born in Gicumbi district in Northern Rwanda in the former Mukarange commune – Rushaki village.
Threats to her family of five started in 1991 with the killing of her brother by government soldiers and continued in 1993 when Rugambwa's place in secondary school was stolen. She was replaced with a soldier's child.
The family relocated to Kigali in 1991 fearing to be killed in this war zone.
At the time, Rugambwa was finalizing her primary education, and two years later – 1993, she sat for Primary Leaving Examination which she would win with 74% score.
But when time came to join secondary school early 1994, the school where she was supposed to study said she was not admitted. When the family followed up the case, they realized that her place was given to a soldier's child.
The family secured her admission at Groupe Scolaire Muhura also in Byumba where Rugambwa would be particularly targeted.
"At the school, I met six other children from Kigali and we started narrating stories of how Inkotanyi were hosted at CND and even sung songs of Cécile Kayirebwa," she said.
"The head teacher was watching. The following morning, government soldiers came to check us suspecting that we had grenades."
However, this was not the fateful day. The girls reported back home at the end of the term in March 1994.
On April 6, 1994 when the plane of former President Juvénal Habyarimana crushed,  Rugambwa knew that the worst was going to happen.
On April 8, 1994, killings escalated. The family took the road up to Nyanza Kicukiro and Interahamwe just allowed them to proceed until Gahanga church where they camped.
"On April 10 in the morning, a priest came in a white gown and a pistol. He said: I am here to read you the last mass before you die. You deserve it because you killed our father – umubyeyi Habyarimana."
Before he would finish, Interahamwe came in, and started with the Tutsi who had camped in classrooms. Rugambwa was in a group that hid in the priests' compound.
"We tried to throw stones at Interahamwe who were armed. The fight lasted for an hour when I started seeing young men within us falling down one after another."
"I started the 'Our Father in Heaven' prayer, but it was not working. I recited all the other prayers that I had memorized, but in vain. I chose to speak to God in my own, original words from the heart: God Am I dying today or will you save me?" she recalls.
"A very clear voice whispered to me and said: fear not, you won't die."
Faking identity and the start of Calvary
Upon hearing the voice, the girl stood up and headed to the entrance, and told the killers; do not kill me, I am a Hutu."
"They responded: then what are you doing here? They asked me my origins and said I was from Kiyombe. I mentioned a trader from my school's vicinity back in Byumba and when they checked they said, it could be true. They allowed me out."
Unfortunately, during the Genocide, an interahamwe could not find time to protect one single individual. Whenever God saved you, you were meant to struggle and to pray hard to survive the following adversity.
When she reached the opposite corner of the house, another killer stopped her, struck her hard with a military rope but his neighbor begged mercy for her.
She was taken to a playground where the Tutsi were waiting for their fate and she was lined among them.
"Behind me, an interahamwe cried high and said to a lady; look at these small fingers. He killed her on the spot as the Tutsi 'screening' continued," she recalls.
"An interahamwe passed by without checking me and, idiot that I was, I almost cried; 'me too' but a sudden hand shut my mouth up. When I turned to see, there was no one, just a voice."
Rugambwa recalls that in 2006, when she became a born again Christian, "God told me that the voice and the hand was His."
At the Mercy of a Rapist
While the voice and the hand assured Rugambwa that she won't die, there was no comment on whether she would be protected from hardships that would break her heart.
From the playground where she re-connected with her relatives Rugambwa and a crowd were paraded down the street.
After a while, they met a militiaman whom Rugambwa's brother had just given clothes and, he exclaimed: these people are not supposed to be touched."
The man being a boss of Interahamwe militia, he ordered a soldier with a gun to escort them home and warned him; "make sure they are safe."
Some neighbors followed them, including a single lady in her thirties. They walked towards Kagarama and half –way, the man singled out the single lady who was in this group of vulnerable Tutsi and they talked for a while.
"At the end of their conversation, the single lady came to convince me that our escort needed to have sex and she said she had proposed me. I was the youngest, I barely had my first menstrual cycle but he chose me, and worse, in front of my mother," recalls Rugambwa.
"I refused strongly to the shock of everyone, except the other lady after the man had said: Sex or I kill you all."
Rugambwa remembers that, her mother and her siblings were shocked, taking it as betrayal of the family.
"The man seized me and rushed me to the bush nearby and raped me as my mother and siblings were waiting for us. I had none to call, no claim to make, no strength to resist," she said.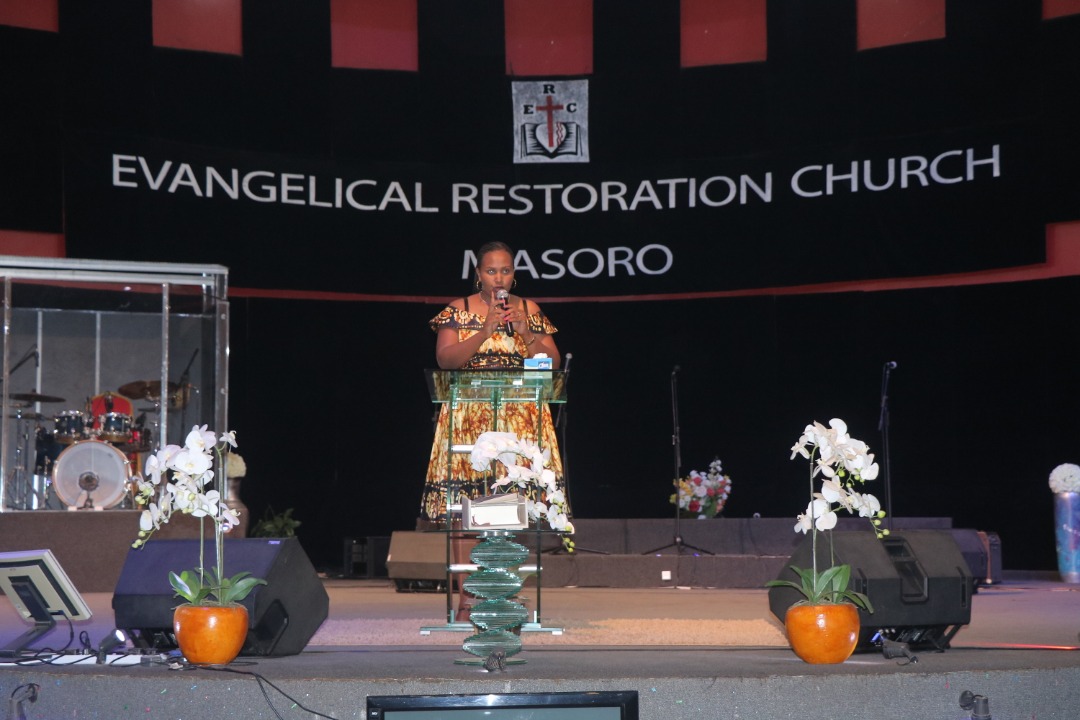 The rest of the hidings here and there were much bitter to Rugambwa who sustained a deep wound in her heart.
On several other attempts she met Interahamwe and narrowly survived their sword.
On the road to Congo Kinshasa
Rugambwa passed through the hands of several so called 'saviors'. This time it is her brother-in-law, the husband of her half elder sister who was a retired soldier.
At this place, they reconnected with mother, father and a young sister from another wife who was severely injured.
Another relative who was also a soldier was called to come and help. He took the injured half sister to Kigali University teaching hospital (CHUK) with her father, while the rest of the family proceeded to Muhanga, then Nyamagabe by protection of a soldier whom they were entrusted by the bother-in-law. The latter had failed to proceed with them. Along the Gitarama-Gikongoro road, Jose's experience of roadblocks is unforgettable. It was very challenging.
From Nyamagabe, they were airlifted to Bukavu by French peacekeepers in a helicopter, and then to Goma by a bigger aeroplane as they wanted to reconnect with their a sister in Gisenyi.
However, the same soldier who had escorted them took them back to Bukavu where they heard about the fall of Kigali.
They escaped him because they didn't want to let them come back to Rwanda and crossed to Rwanda through Bukavu border in July 1994.

In fact, to sum up a big story, Jose's 100 days of the Genocide was full of deception such that people that were put under her protection always ended up deceiving her. It is the same case for many other Genocide survivors.
However, her church, Evangelical Restoration Church Masoro has put in place a parenting program whereby genocide survivors are given people who listen to them, help them recover from the wounds.
"Initially, I hated all men, the Hutu…the church…I lived with that trauma until I got born again. There is only seven years that I got total healing. The church helped me a lot and today, I can witness whatever I went through because I acquired freedom," Rugambwa said.
According to Apostle Yoshua Ndagijimana Masasu, the legal representative of Evangelical Restoration Church "Every person in the world wishes to have a neighbor who is concerned with their burden and is ready to listen to them."
He said, "As Evangelical Restoration Church, we have no choice. Listening to restore is our calling."