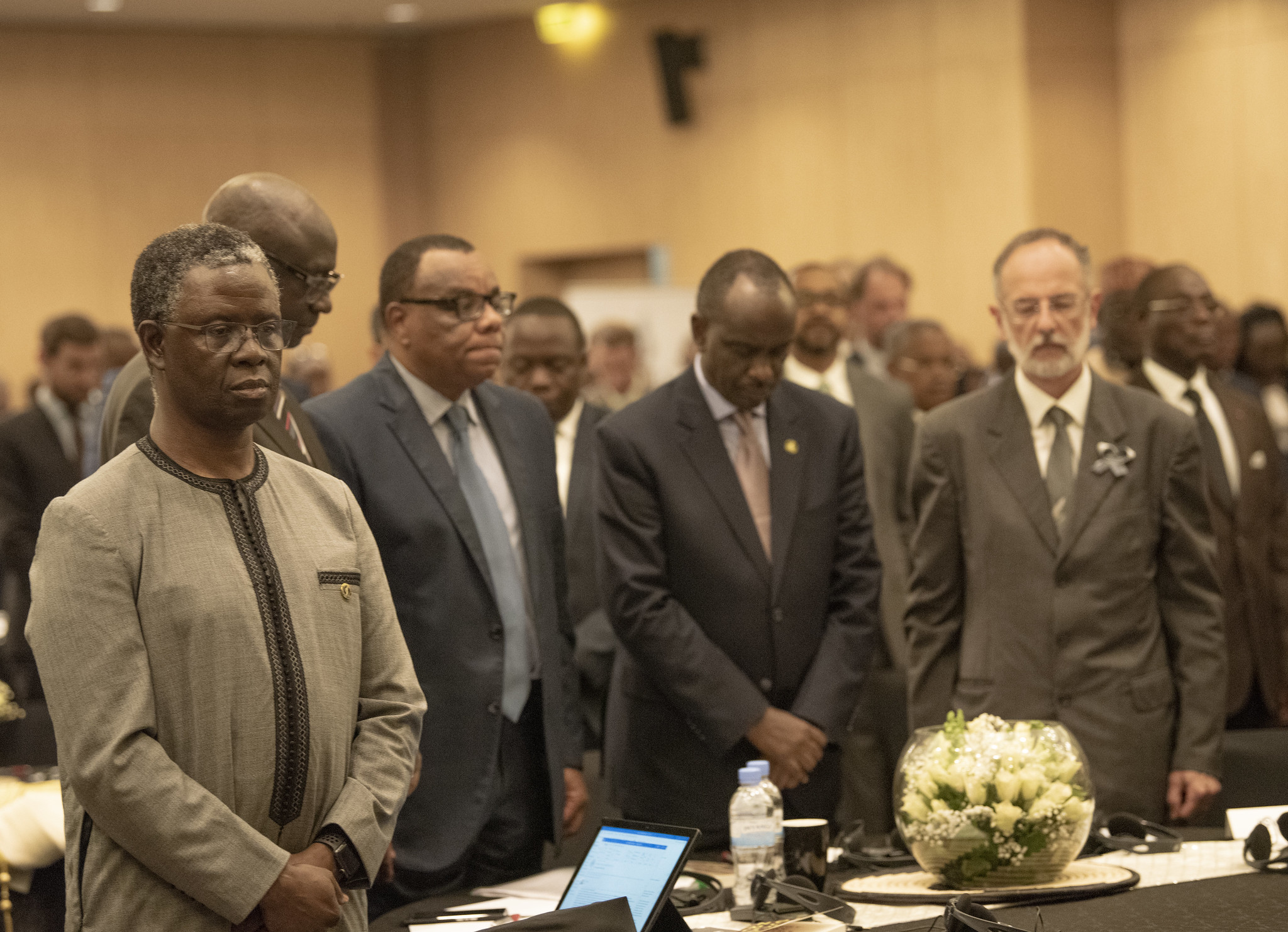 D'Artagnan Habintwali was living with family of nine children in Butare town (current Huye district in Southern Rwanda), at a time when young boys and men were mainly being hunted to be killed by Hutu militias during the 1994 Genocide against the Tutsi.
On April 21, 1994, the family went to hide at Hutu neigbours' homes but in groups to avoid being found at once.
"One of the neigbours called Ntabara didn't accept to hide us, until my mother accepted to give him our house," Habintwali testified to members of diplomatic corps attached to Rwanda.
The diplomats were on Thursday, April 11, 2019, joining Rwandans to commemorate the 25th anniversary of the genocide against the Tutsi.
At the height of the hunt for boys, Habintwali's mother tried to hide his sex identity as a boy by clothing him with girls' clothes but also changed his name.
"After wearing the dress, she told me my name has to change from D'Artagnan to Jane, Huh! It was okay, I wore the dress and that dress kept me alive for some days, I have to admit that," Habintwali said.
The dress would enable him to go to a Hutu family friend to get food for her mother and sister in hiding, but one Hutu woman made him to carry stones as a punishment, of which he got used to doing.
He was helped by some Hutu friends who crossed him over to the Burundian border and later taken to an orphanage, where he was picked by one family friend called Dieudonne who later took him to a Hutu family for adoption.
"Interahamwe militias were not hunting me anymore but I couldn't play with the children," he said.
"When I got sick, she didn't take me to the hospital. Instead she said: 'maybe this is your last day' but I survived," testified Habintwali.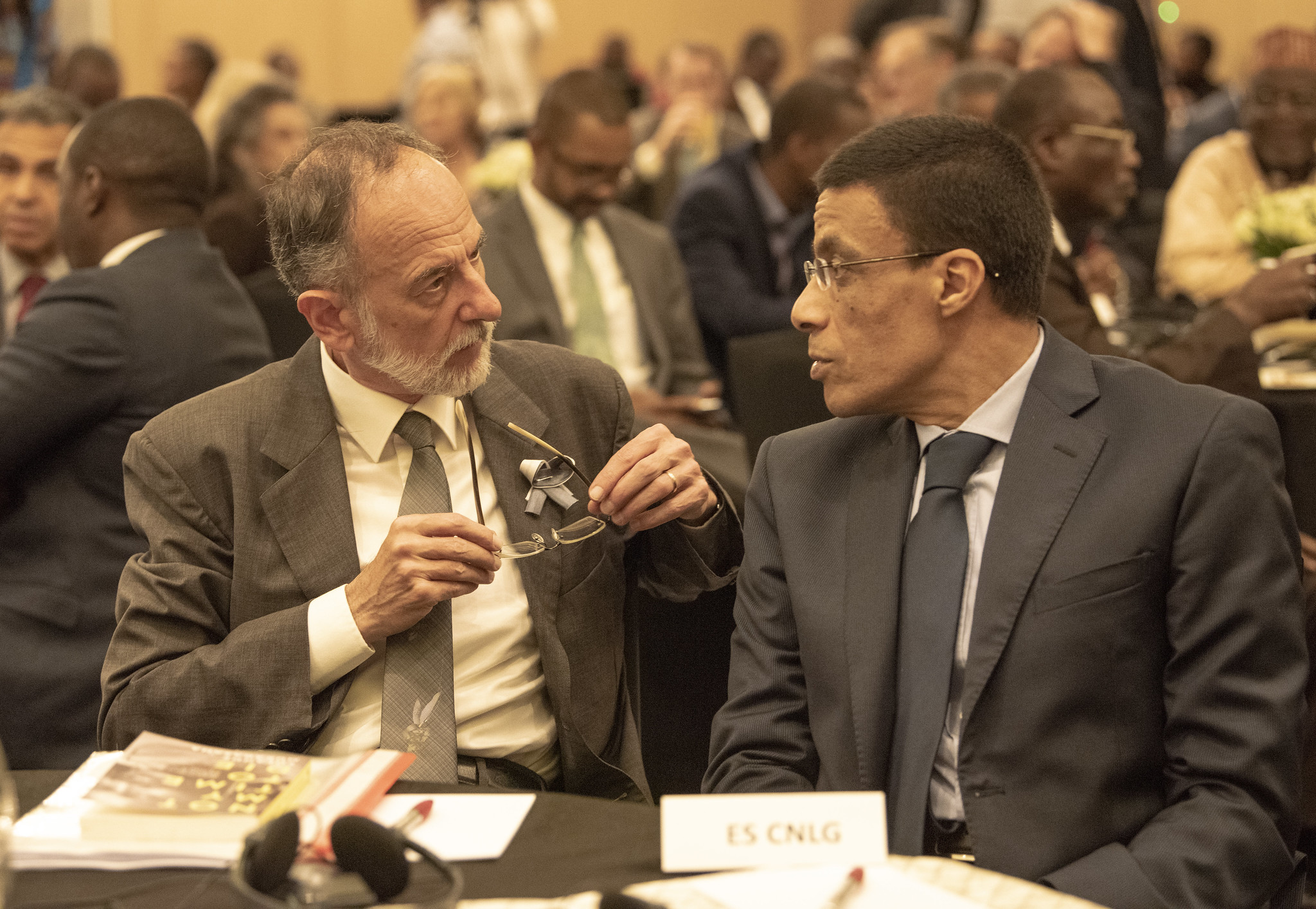 He stayed for few days later and came back to Rwanda, and he was lucky the Rwanda Patriotic Army (RPA) forces had saved his family apart from his elder brother Arman who had been killed during the genocide.
Upon his return, Habintwali could not even recognize his mother.
"I couldn't recognize her. She used to be a happy woman but something had changed and life wasn't easy when you survive and have to face a new life. I had a hopeless life and confusion, losing my best friend and brother whom we dreamt of playing for Mukura FC," Habintwali said.  .
Had International Community acted to stop the genocide by then, may be Habintwali would be able to realize his dreams. He still can't believe his friend Arman died, and thinks may be someday he will see him again.
Habintwali's testimony was part of a long range of hours diplomats spent reflecting on the responsibility of the International Community in preserving memory, fighting impunity and denial of the 1994 Genocide against the Tutsi.
The Day of Reflection, held at Marriott Hotel in Kigali was led by Rwanda's Foreign Affairs Minister Dr. Richard Sezibera. The event left many in silence and drove some to reflect and acknowledge their mistake of abandoning Rwanda in many ways.
"Acknowledging your mistakes allows you to ask for forgiveness. Our present commitment to the United Nations is rooted in and credible to the recognition, 25 years ago, of our mistakes and our share of responsibility for the tragedy of the genocide perpetrated against the Tutsi," said Amb. Benoît Ryelandt – Ambassador of Belgium to Rwanda.
For Yolande Mukagasana, an Author and Genocide survivor, "To ensure that your parliaments vote at least one law that criminalizes the denial of genocide would be a good move."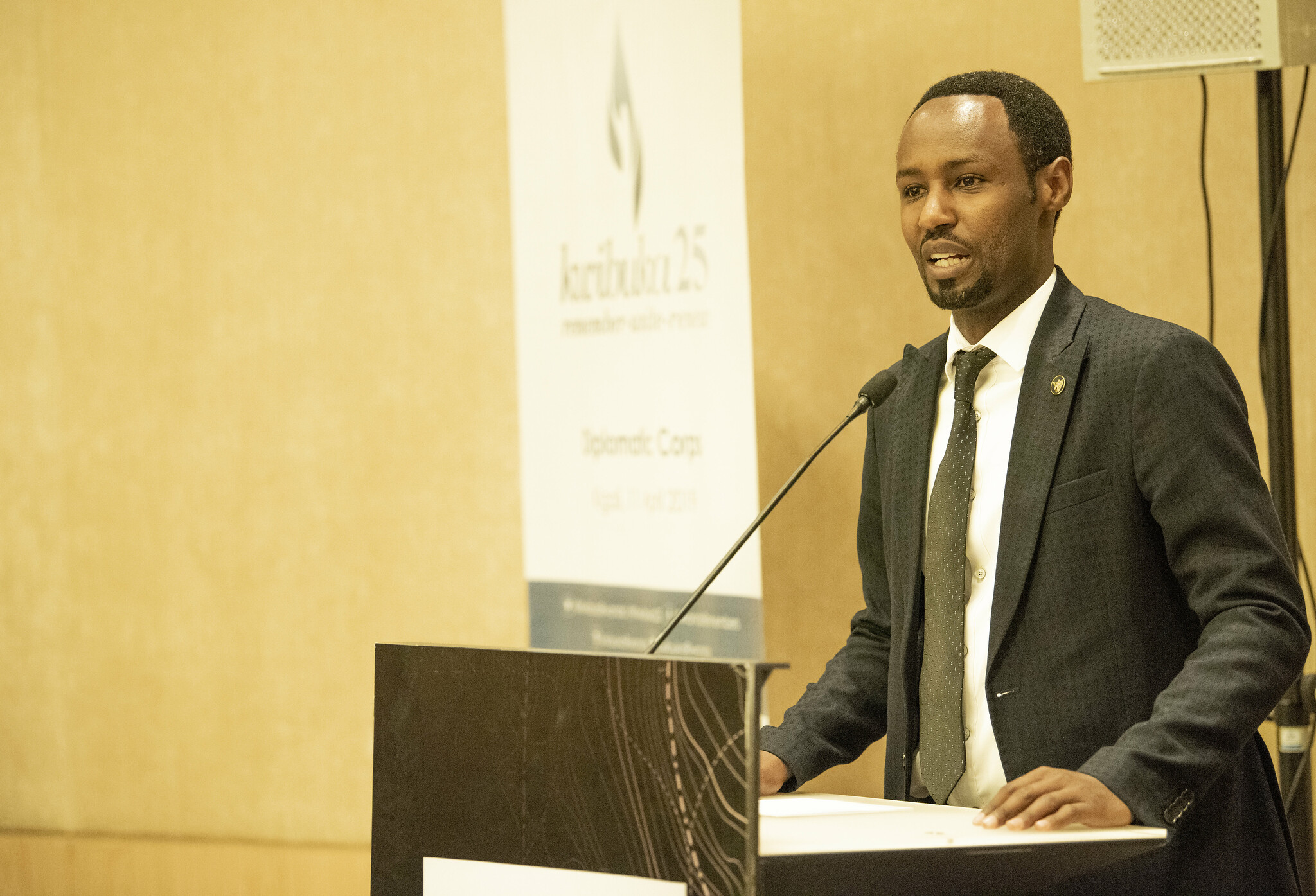 So far, French President Emmanuel Macron has ordered his government to ensure that commemoration of genocide against Tutsi becomes officially a French affair, engage in elementary education in the fight against genocide ideology and an investigation on cases of fugitives has been established.
Amb. John Mwangemi, High Commissioner of Kenya to Rwanda said that if genocide perpetrators are not held to account – that is an infringement on the survivors' freedom and rights.
"Let the freedoms we always talk about also stand on the side of the victims, he said.
The reflection day also acted as a call to the International Community to stand with Rwanda as it continues to build unity and reconciliation among all Rwandans as a source of strength for the country's growth 25 years on.
On behalf of government, Dr. Richard Sezibera thanked all the countries that have decided to take steps towards laws that would make it illegal to deny the 1994 Genocide against the Tutsi, and called for end of impunity by making sure that all Genocide suspects face justice.
"We (Rwanda) thank those countries that have decided to prosecute or extradite those accused of genocide crimes, and we are calling on the other countries hosting genocide fugitives to follow suit" Sezibera said.