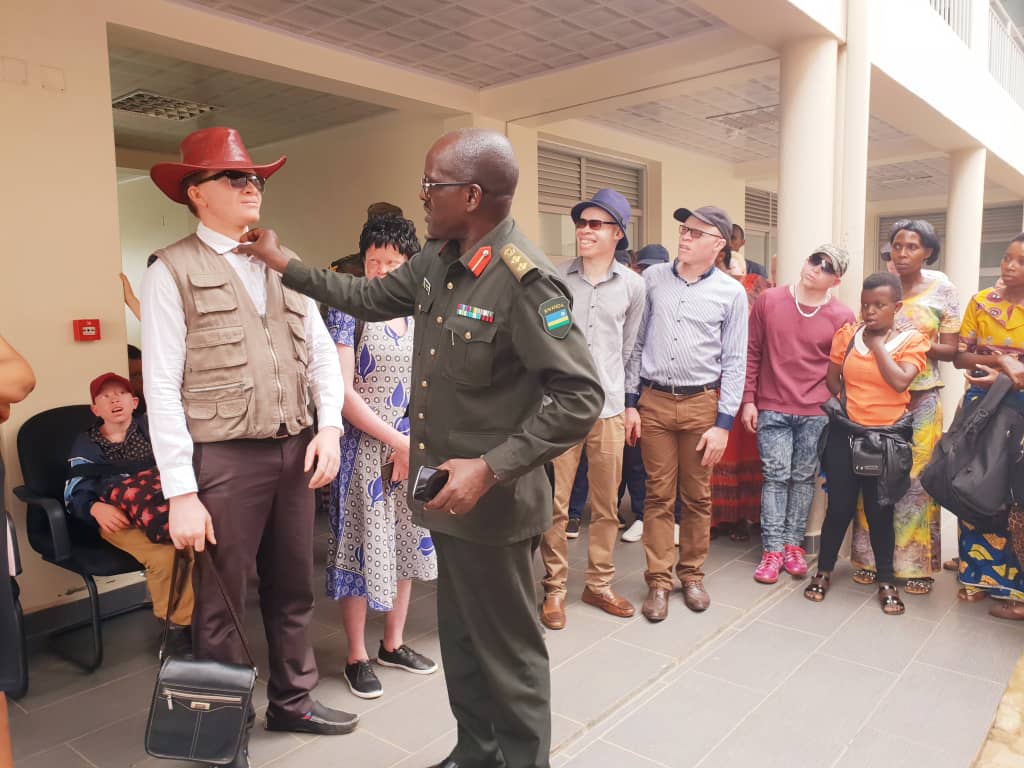 Rwanda Military Hospital has kicked off  a campaign to screen and freely treat impaired vision (blindness) and skin cancer for people with albinism.
Skin cancer to people with albinism-medically known as Melanoma is caused by both Ultra-violet and direct sun rays that damages the skin and blinds eyes.
The campaign that kicked off at Rwanda Military Hospital in Kigali city on May 2 coincided with screening of 120 people with albinism.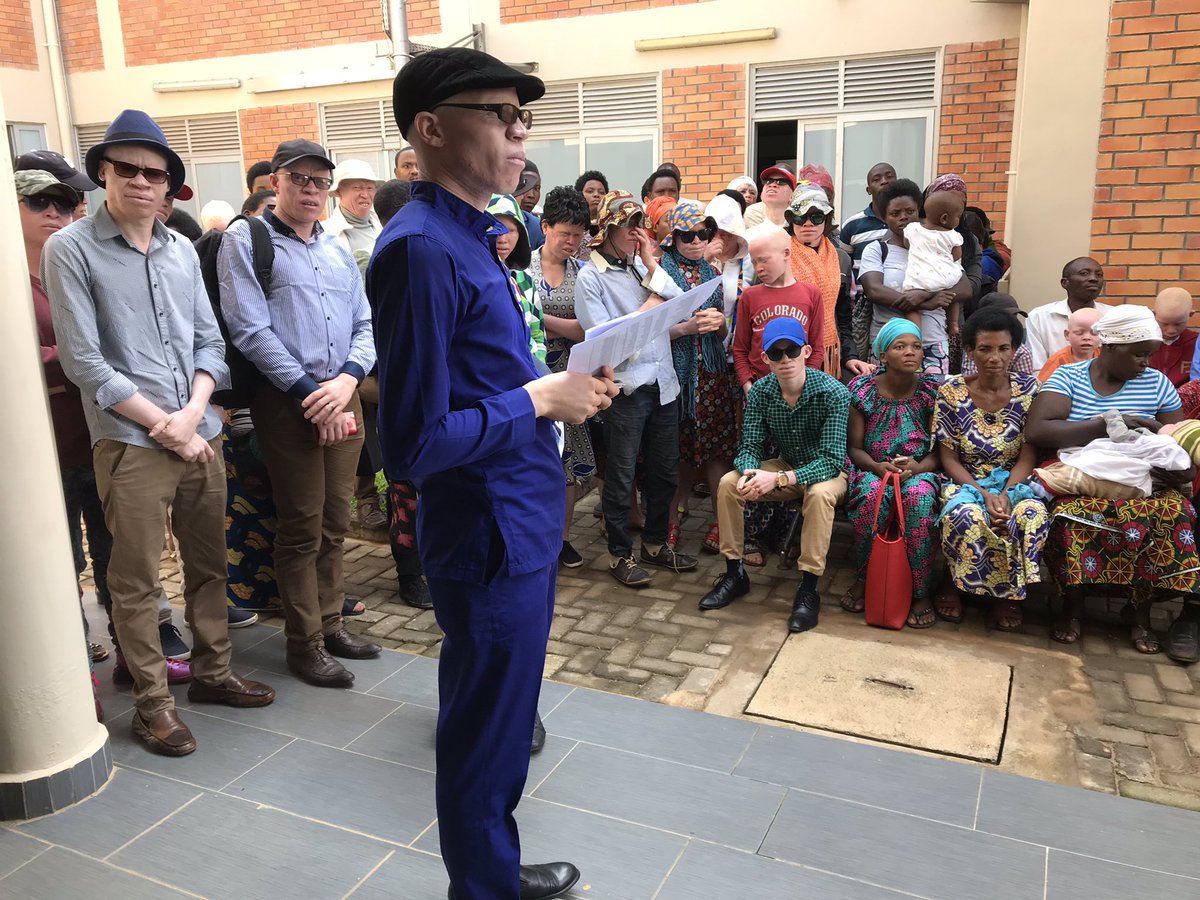 Organized by Rwanda Military Hospital and United Nations Development Programme (UNDP), the campaign aims at treating and sensitizing people with albinism about preventing skin cancer caused by direct sun rays and blindness.
Col. Dr. Chrysostome Kagimbana, Dermatologist at Rwanda Military Hospital said; "People with albinism must protect themselves from the sun every day, even on cloudy days. Sand and water reflect the sun's rays and makes it easier to burn their skin which may cause cancer and impaired vision."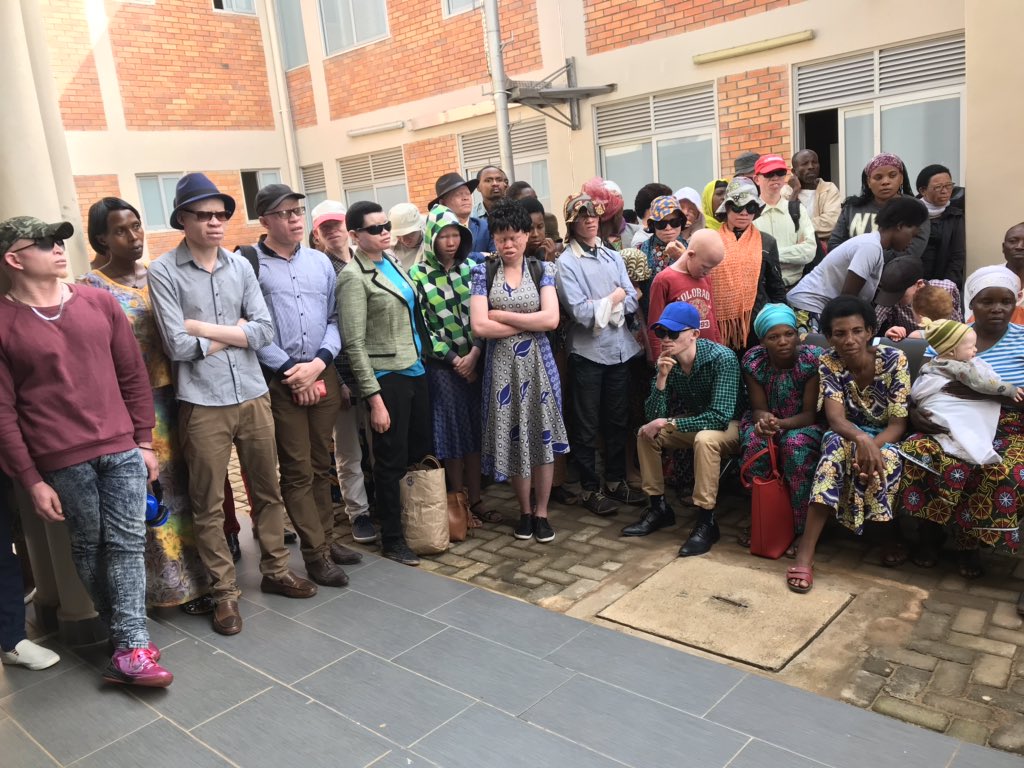 The campaign also aims at donating sun screen lotion that protects the skin dubbed "sun protection factor (SPF)."
"We are calling upon other people with albinism to come for screening. Today we received those in Kigali City, but we are ready to serve more from other parts of the country," Col. Dr. Kagimbana told KT Press on a phone interview.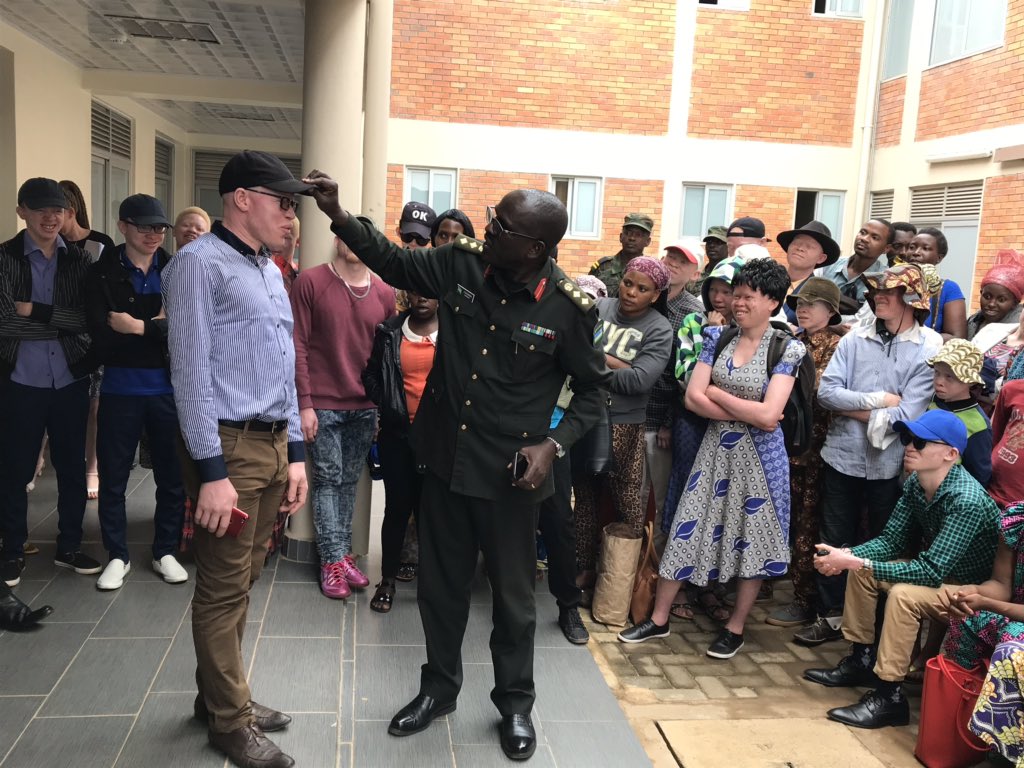 On natural measures of preventing direct sun rays to people with albinism, proper dressing was emphasized.
"It is important to wear a hat that covers the face, ears, and neck along with protective clothing that will keep sun rays from penetrating through the skin, the thicker the clothing, the more skin it covers and safety,"Dr. Kagimbana said.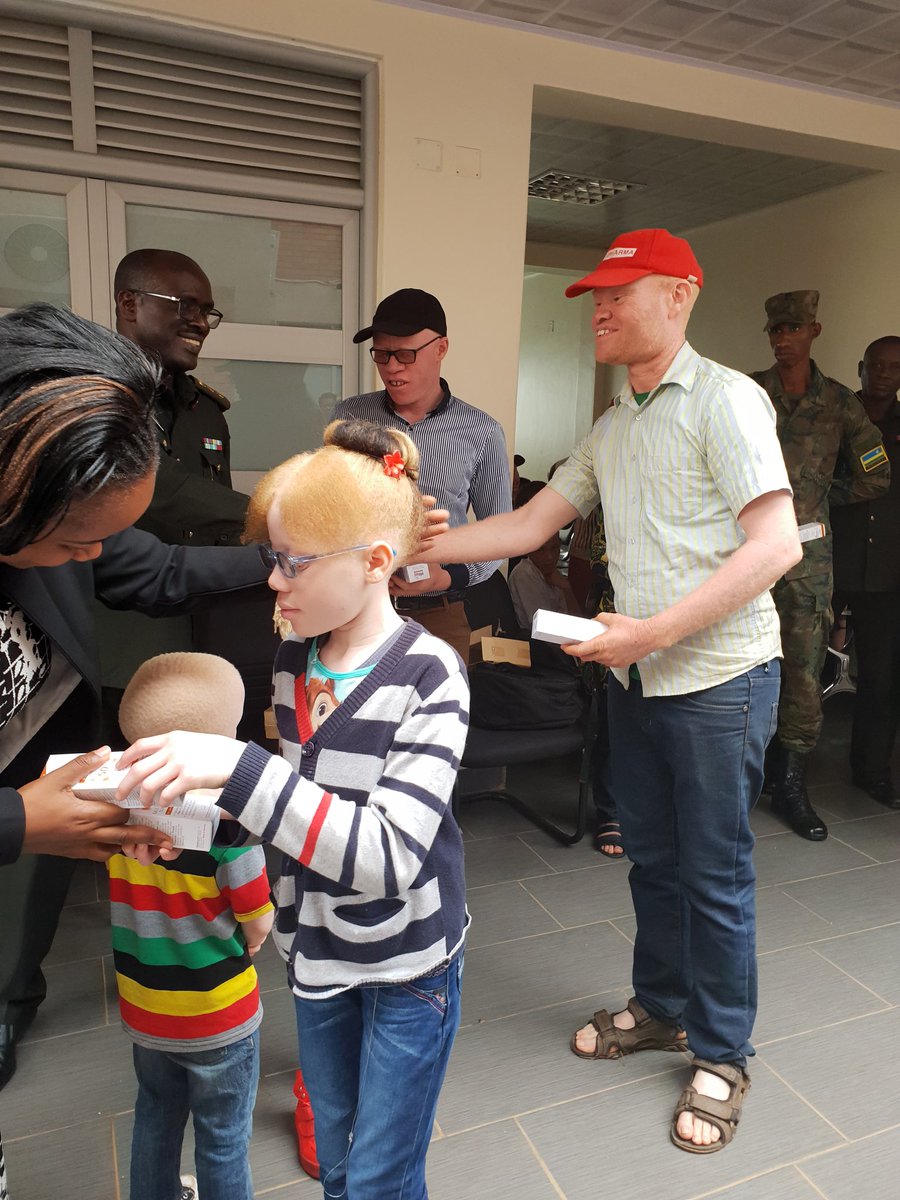 For the eyes, it is important to wear Ultra-Violent protective sunglasses as the eyes and the skin around them are extremely vulnerable to developing cancerous cells, according to Col. Dr. Kagimbana.
He said that, some people with albinism were already suffering skin cancer, but the hospital is looking forward to getting their exact number so that they can be treated.
"We have provided free transport for all people with albinism across the country, so people should come and get screened, treated and given sun screen protection."