The Prime Minister of Rwanda has said that the country has resolved to use accurate statistics to inform decision making, and this is yielding results.
Ngirente opened the fifth international conference on big data in Kigali on Tuesday on a note such that, Statistics and data for informed decisions is paramount.
And for that reason, he said, Rwanda with its partners with development partners has consistently invested in official statistics development, production, analysis and dissemination.
In Rwanda, the National Institute of Statistics of Rwanda, on a regular basis, releases required statistics that matter for country's development.
Those include the Population and Housing census which comes every ten years, and the Integrated Households condition survey-previously after five years, but reduced to three year since 2015, and the demographic health survey of the same periodicity with the later.
Statistics consumers are also used to the monthly consumer price index, among other statistics.
"As of today, our investment in statistics is yielding good results. We are seeing a growing culture and practice of using statistics across the public and private sector in Rwanda for decision making," Prime Ngirente said.
The Prime Minister said, that statistics are among key parameters that inform decisions and country's vision. He said they played a big role in setting goals for the country's Vision 2050.
The Prime however, is well aware that Rwanda is yet there, because there is a growing demand for more details and timely information.
"Therefore, we are convinced that Big Data holds significant potential to unlock the challenges to more detailed and timely data and statistics for decision making," said PM Ngirente.
"Currently, it is possible that the ever-increasing use of ICT, and the big data it creates, can enrich the supply of official statistics."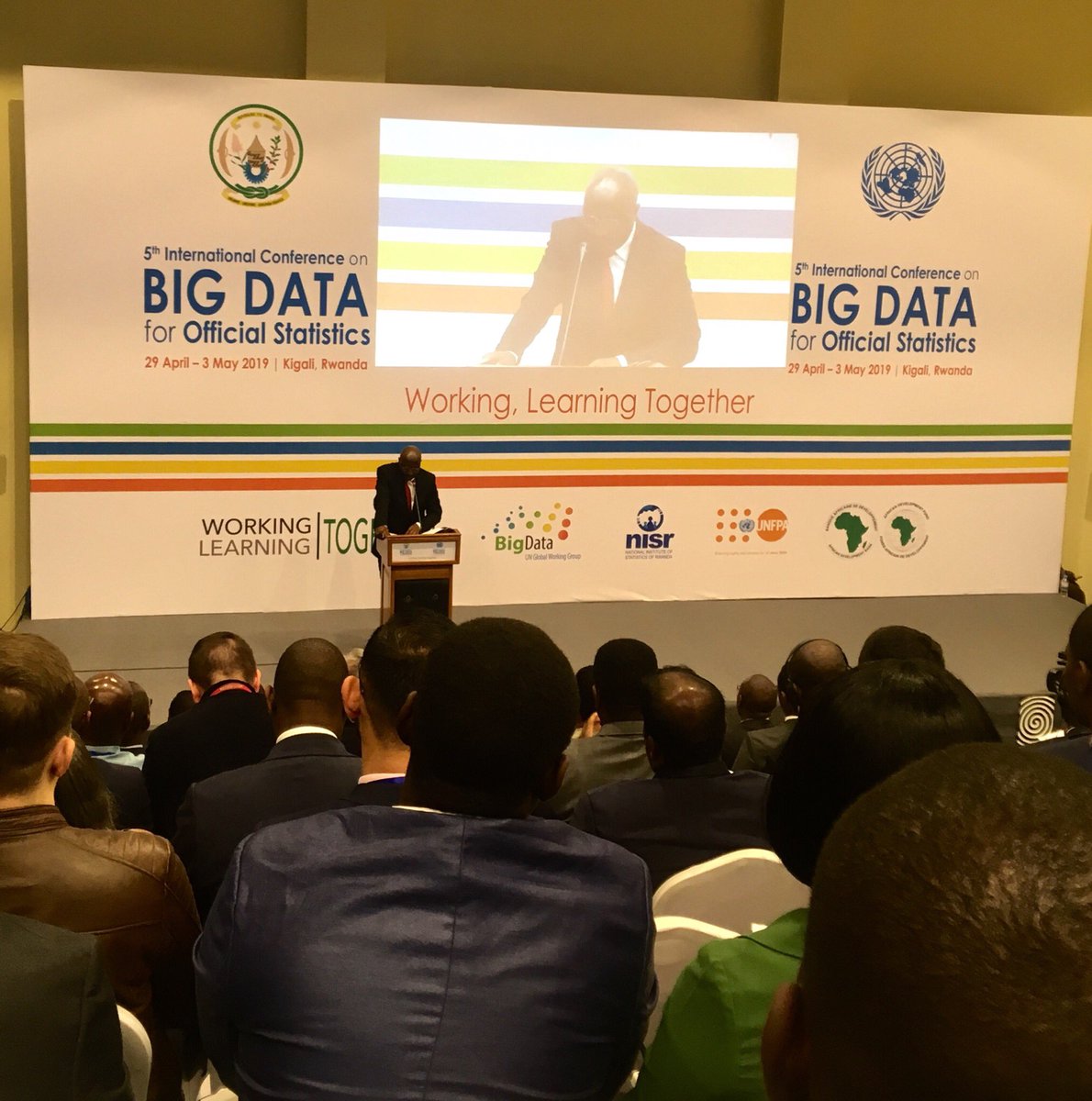 It thus belongs to all key players – government, private sector, non-government organization, academicians and others, to "to work together and leverage these big data sources to expand access to information & promote public good."
While thinking about big data which are very important both in volume and variety, a country should also think about appropriate technology and skills to safeguard them.
"We are therefore called to invest in necessary infrastructure and capacity building initiatives that will allow statistics offices and other stakeholders to benefit from the growing supply of big data," the Prime said.
In Rwanda, the Data Revolutionary Policy which was created in 2017 provides an answer to this challenge.
A very important point to note, as for Prime Ngirente, is that, "some dimensions of big data are sensitive. Their misuse may harm individuals, institutions, and even national development."
"I therefore call upon all National Statistical Systems to invest in strengthening legal and policy frameworks that ease data sharing while building strong standards for data ethics and protection, to expand data access and ensure appropriate use."
The Conference
Under the theme "Working together, Learning Together", the fifth International Conference on Big Data for Official Statistics is taking place in Kigali between April 29 to May 3, 2019.
According to the unstats.un.org, the United Nations Global Working Group (GWG) on Big Data for Official Statistics was created under the UN Statistical Commission in 2014.
The GWG provides strategic vision, direction and the coordination of a global programme on the use of new data sources and new technologies, which is essential for national statistical systems to remain relevant in a fast-moving data landscape.
The GWG has promoted its work through annual Big Data Conferences: in October 2014 in Asia (Beijing); in October 2015 in the Middle East (Abu Dhabi); in September 2016 in Europe (Dublin); and in November 2017 in South America (Bogota). The format of these conferences was very similar: 3-days with high-level panels and demonstrations on issues related to "Big Data for official statistics".
The Kigali conference include training workshops for African countries and a seminar of activities of a Data Science Campus for official statistics. The seminar will demonstrate projects for the African continent, including projects on Digital Earth Africa.
Before officiating this conference, the Prime Minister inaugurated the new building that will serve as the Statistics Training Center and Data Science Campus, at the same premises of National Institute of Statistics of Rwanda (NISR).