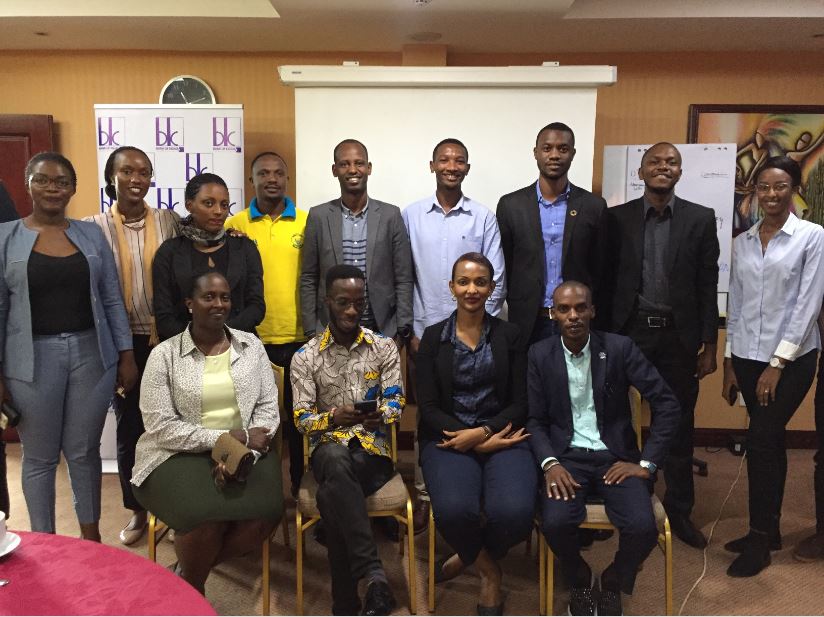 Voice Masters Africa, a private company that teaches public speaking skills, is launching the first public speaking conference with little children's programmer to groom the next generation of motivational speakers.
The session is slated for May 18, 2019 at Kigali conference and exhibition village in the morning.
The entrance is free and all children are welcome while sessions will be in English.
Organizers say that this is expected to address a problem of graduates who cannot speak and express themselves in public and to set pace for scaling up numbers of public speakers in the future.
Dr. Ronald Mujyasi, the CEO of Voice-Masters Africa said that children between five and nine years will be registered to undergo practical public speaking skills and training in other brain sharpening programmes such as robotics.
As a doctor, Mujyasi said the motivation behind is to set a better future generation and the robotics training for children at this age is scientifically proven as effective in making them think, reason out and challenge themselves.
"The best way to predict the future is to create one, unless we stand and fight this trend of lack of self-expression, students will continue to suffer lack of eloquence in public speaking," Dr. Mujyasi said this Friday at the prelaunch of the first Youth 2019 Careers Fair.
Mujyasi said that the children will be trained at Kigali Public Library during holiday, which adds to the existing public speaking training sessions for youths, which have so far bore fruits earning some internship programmes at Harvard University in the USA.
"These children will be followed up by grooming and mentoring the career passions- for example spend two week time in a hospital to see what it takes to build their passion in real life," said Dr. Mujyasi, who pointed that this will contribute to sharping careers at young age.
In the meantime, the Careers Fair is due next Monday May 13th and is sponsored by the Bank of Kigali Group PLC, and International Association of Students in Economic and Commercial Sciences (AIESEC Rwanda).
It is a global platform for young people to explore and develop their leadership potential.
The launch event will be held at the College of Business and Economics and stakeholders plan to hold motivational and public lecturers but also sell employment ideas to university.
Emmanuel Boakye Ababio, the AIESEC Country Director said that the launch event will enable potential employers to inspire young talent, sample products and conduct services survey gathering views from students but also advertising using branding materials.
"If we know what employers need, we can create the skills for example in public speaking or in coding, and if need be we can use our global portal to connect global volunteers to come and train local talent," Ababio said.