Of every 5 people you meet at Kigali international trade fair – Expo 2019, many chances are that, 3 have  a condom in their pocket/bag.
This tells you that, though in previous seasons telecom companies, banks and food related companies claimed the best exhibitor's award at Kigali expo, this year a nonprofit making organization exhibiting condoms among other sexual literacy services could beat them all.
AIDS Healthcare Foundation (AHF) has said that over 20,000 condoms are distributed every day at the ongoing Rwanda International Trade Fair.
Yet, figures of the expo organizers – Rwanda Private Sector Federation (PSF) estimates the number of expo visitors to be 35,000 per day.
This means that, if the beneficiaries of the condoms are kind enough and they pick one and only one piece every day,  57% of the expo goers get served every day.
In other words, of every group of ten people you meet at expo, 6 could have a condom in their pocket/handbag or, of the 5 people, three of them have a condom and could be up to something else, not just the exhibits.
"We have three stands in this Expo to make sure that  people receive access condoms easily, but demand is increasing every day,"Narcisse Nteziryayo prevention Programs Manager at AHF told KT Press.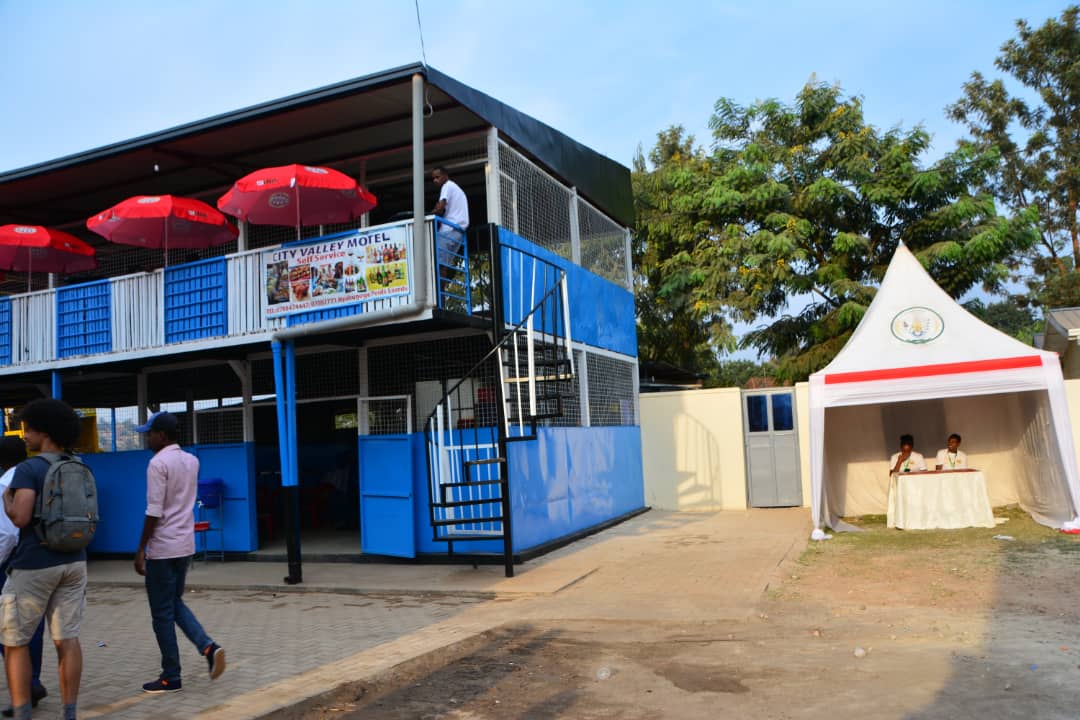 "For example, on Monday last week, we distributed about 15,000 condoms, but demand has raised to 20,000 today. We have put our stands in the busiest corners to make sure that beneficiaries get them with ease."
At these stands, AHF displays condoms on the table, and whoever is interested comes and picks. Their stands are busy in evening hours from 8pm.
Nteziryayo said, that from physical appearance, "it is clear that even adolescents aged below 18 years old come and pick. We can't refuse them access to condoms, because it would expose them."
In other days, these condoms are sold at Rwf100-200 and Rwf300 respectively, in the local pharmacies and other private business points like pubs and hotels.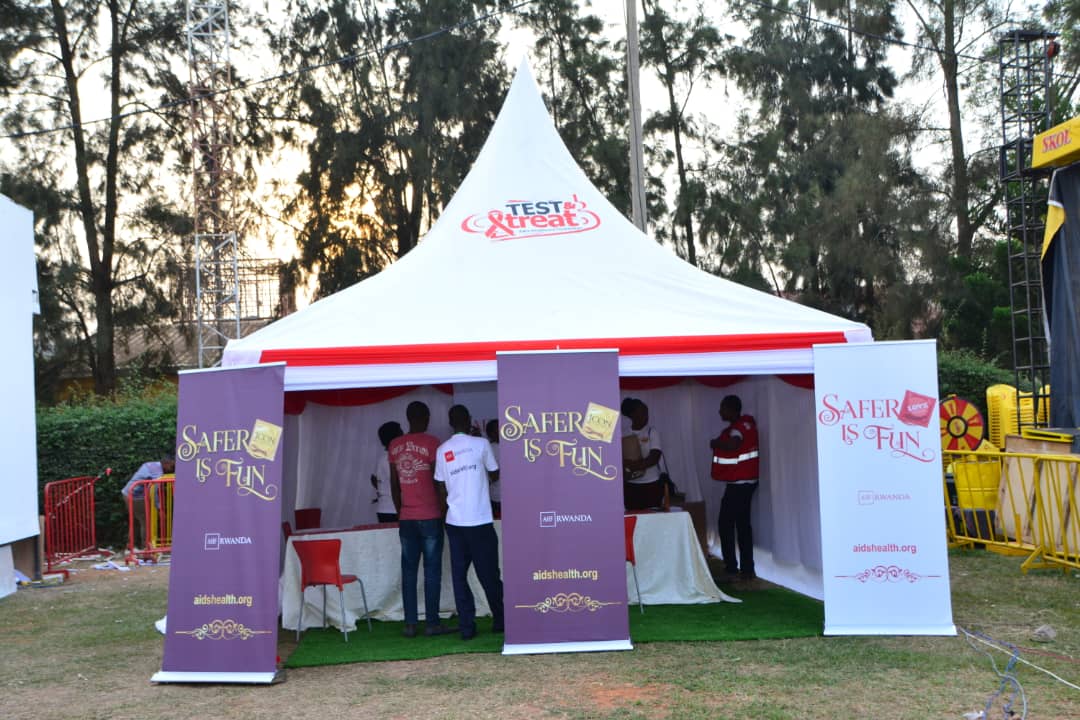 According to Nteziryayo AHF the rate of males who come for condoms stands at 80% compared to 20% female.
AHF has a stock of 600,000 boxes of condoms, to be distributed before the end of this years' expo, but more condoms are available in case of shortage at their stands.
"We have stocked enough, there will not be any shortage, in past exhibitions we used to distribute about 10,000 or less, but the demand has increased," Nteziryayo told KT Press.
"Expo means having fan and business, we have to enjoy because it happens once in a year," the only identified as Karangwa, an expo goer  told KT Press after picking a condom.
"They gave me 2 condoms today, but I will come for more when they are used up, probably tomorrow, it depends on the money and accessibility of cute girls willing to have sex,"Karangwa said.
Every year, more than 20 million condoms are distributed in Rwanda.