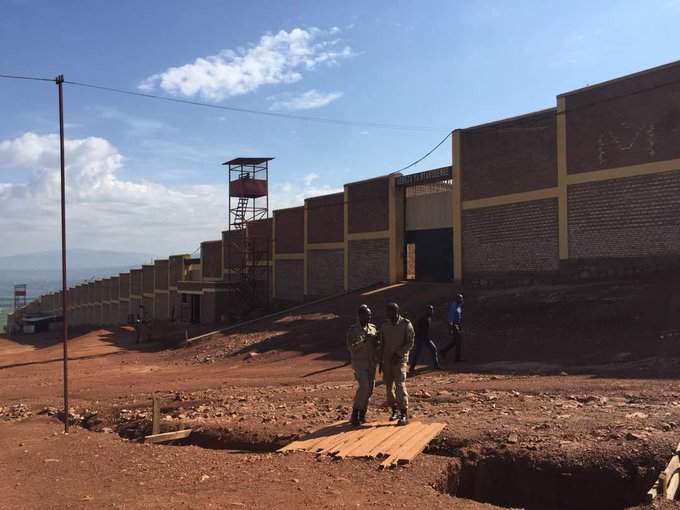 For some weeks now, reports of ongoing protests in Nyarugenge Correctional Facility, commonly known as Mageragere Prison, have been rife.
Allegations of a massive crackdown on the ring leaders by Rwanda Correctional Service (RCS) guards and the military have been circulating in local and international media outlets while opposition groups abroad claim widespread beatings and human rights violations in the facility which houses close to 9, 000 inmates.
A local website, quoting an unnamed inmate, reported that explosions and gunshots were heard inside the facility, alleging further that some inmates went missing following days of unrest inside the facility which houses prisoners previously held in the former Nyarungenge Prison, commonly known as 1930 and Gasabo prison.
Further reports indicated that detained journalist Robert Mugabe is among those who sustained 'serious beatings' for inciting other inmates to reject recently introduced tough rules and regulations imposed by the facility's no nonsense Director General CSP Innocent Kayumba.
In an interview with KT Press, the Spokesperson of RCS, SSP Hillary Sengabo dismissed the allegations of widespread beatings and human rights violations, indicating that the situation which broke out two weeks ago has since been quelled and calm restored after a few 'gangsters' who were fueling the unrest were dealt with.
"We want to set the record straight that what happened in our Nyarugenge facility was not a 'protest' as it has been widely claimed. It was a small group of people, who I can say are 'gangsters', who were inciting others to go against prison rules,"
"They are 28 in total, out of a population of almost 9, 000. That can't be a protest in our understanding. These are just some unruly individuals, mostly young people incarcerated on grounds of drug abuse. Most, if not all of them have a bad record," explains Sengabo.
He said that what happened was a crackdown on a cartel of people who were engaging in illegal acts inside the facility such as drug trafficking and other activities and business which under the new rules could not be possible.
Reports indicate that CSP Kayumba, who previously headed the Rubavu Correctional facility, is a renowned disciplinarian who is called upon to bring order in prison facilities where the conduct of inmates is going out of hand.
According to Sengabo, the 'cartel', which does not include any mature or renowned inmates, was not happy with the tough regime of rules introduced by CSP Kayumba, which meant that they would no longer get their drug supplies or engage in illegal businesses from which they were profiteering.
He denied reports that journalist Mugabe is among those who are suspected of inciting other inmates, though investigations are still ongoing to identify all those who were involved, adding that "but as far I know, Mugabe is not involved and he has not been assaulted by guards as claimed".
SSP Sengabo said that even the 28 who were identified with the help of other senior inmates were not beaten or subjected to torture.
"There have not been any human rights violations. We have other lawful measures of disciplining unruly inmates, which can include solitary confinement and isolation, denying them access to certain amenities or even pressing criminal charges if necessary but not beatings or torture," he said.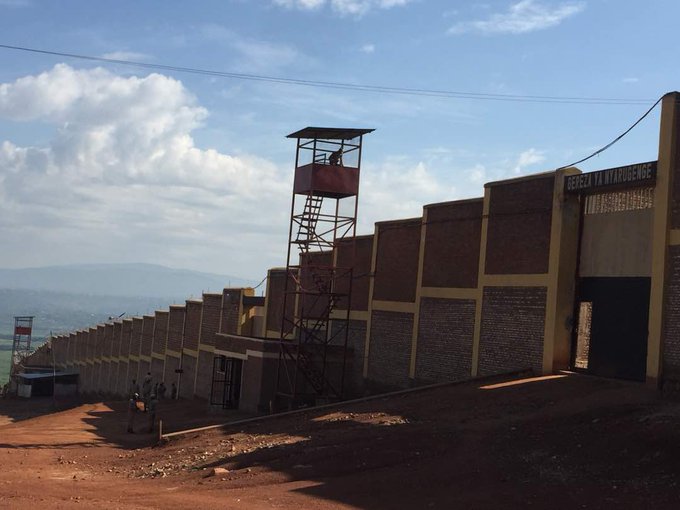 Sengabo added that while the situation is now calm, it is not unique to Rwanda because globally, prison facilities if not well checked tend to have cartels or gangsters inside, who if not dealt with can make other inmates unmanageable and engage in all sorts of illegal activities.
Visits allowed
RCS dismissed reports that inmates have been denied the right to visits or access to supplies from relatives such as supplementary food or money which is kept at the canteen. Earlier reports had indicated that prison authorities had scrapped the rights and forced inmates to depend on prison food.
"It is not true. Visits are allowed as usual and relatives of inmates are allowed to deposit money at the canteen to allow inmates enjoy supplementary supplies at their cost. In fact we encourage that. What we have done is to intensify on checks and seal loopholes which inmates were exploiting to engage in illegal acts,"
"For example last week we arrested a woman who was visiting a relative but was smuggling in marijuana for the inmates. This is what we have stopped and some individuals were not happy. Otherwise nothing unusual has been introduced," explained Sengabo.
Sengabo said prisoners are still given access to amenities including sports, entertainment and regular visits but some inmates were not happy with the tightened security to intercept smuggled items and other illegal engagements.
"Naturally people are never happy whenever certain measures are put in place to stand in the way of your interests. Others have gone on to politicize the situation, misleading the public in the process," said Sengabo.
A local website last week claimed that some inmates are yet to be accounted for following the crackdown on inmates on July 8.