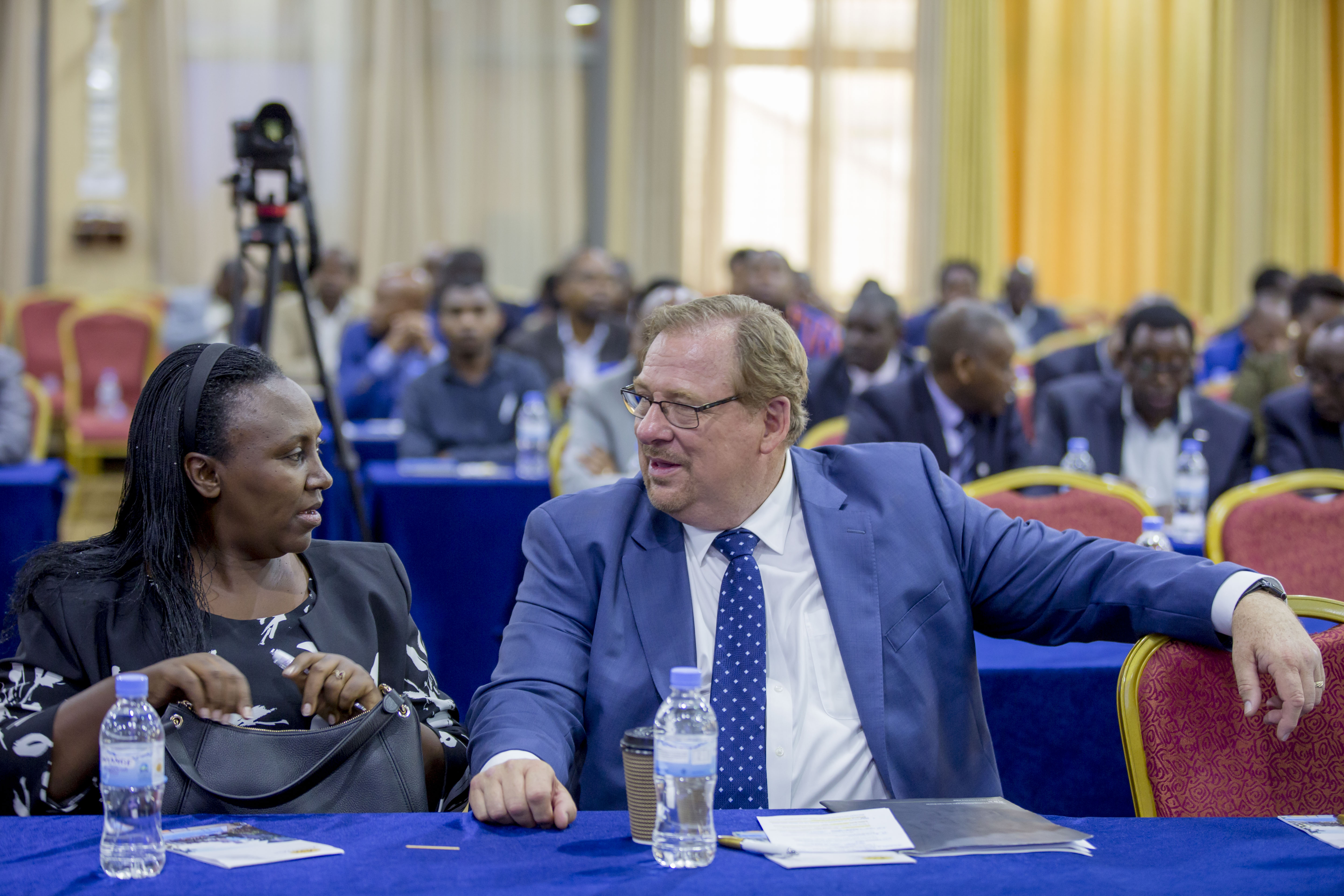 Pastor Rick Warren, the founder and senior pastor of Saddleback Church, an evangelical mega church in Lake Forest, California dropped tears in Kigali while reminding Rwandan women to take full responsibility in mentoring young teenage girls to prevent them from being vulnerable to abuse.
Warren was this Tuesday holding a Peace Plan conference on 'Purpose Driven Leadership' with Rwandan government and business leaders including ministers, members of both parliaments and the Kigali Business community in Kigali city.
His remarks come at a time when the country, despite its performance in gender equality, is facing a challenge of curbing down early teenage pregnancies especially in rural Rwanda.
Approximately 95 per cent of teenage pregnancies occur in developing countries with 36.4 million women becoming mothers before the age of 18. Sub-Saharan Africa is believed to have the highest prevalence of teenage pregnancies in the world.
In Rwanda alone, 7% of the girls between the ages of 15 and 19 years get pregnant every year (9% in secondary education or higher and 4% in Primary school) and in 2016 alone Rwanda registered 17,000 teenage pregnancies.
This has compelled government to launch a campaign since 2018 to end adolescence pregnancies through a series of initiatives to empower young girls but with a challenge of parents and victims hiding information about perpatrators
For example, in districts like Gatsibo, the teenage pregnancy is above national average of 7%.
With this status Pastor Warren said that every woman (in Rwanda) must take personal initiative to help the young generation (of girls) that needs leadership since they are the most vulnerable people on this planet.
"They (girls) are vulnerable in ways that boys are not. They need an older woman to mentor them, and you have something to give them. I beg each one of you to find a young girl and begin mentoring her," Rick Warren said while sobering with tears in his face.
Warren's statement comes from his background of sharing an experience of his wife Kay Warren who told Rwandan leaders that despite being abused as a child, suffering from cancer 15 years ago and losing their son in 2014, was resilient, more like Rwandans were after the Genocide against Tutsi.
The American pastor who was escorted by his wife and a team of US Faith based business leaders said that there is a global cultural crisis and no culture has ever survived without parents playing their role.
"Studies show the first characteristic of success for child is not race where they are born but where there is an adult, a mentor who cares for that child. The bible tells us to let the children come to us, therefore vulnerable children are or should be our first priority," Warren said giving an example of the USA where half of the children are growing up without parents especially fathers thus causing more societal problems.
On behalf of the Rwandan government, Alvera Mukabaramba, the Minister of State for Local Government Responsible for Social Affairs said that despite existing structures and laws to protect young women Warren's comments are a challenge for Rwandan women at the family level.
Mukabaramba said that in order to have full protection of girls, the community must play a key role starting with parents in the families.
"Our biggest challenge as government is the role of parenthood. Children need to get the first lessons of life from their parents, but in most cases they don't, which results to adult men abusing girls for many reasons including poverty," Mukabaramba said.