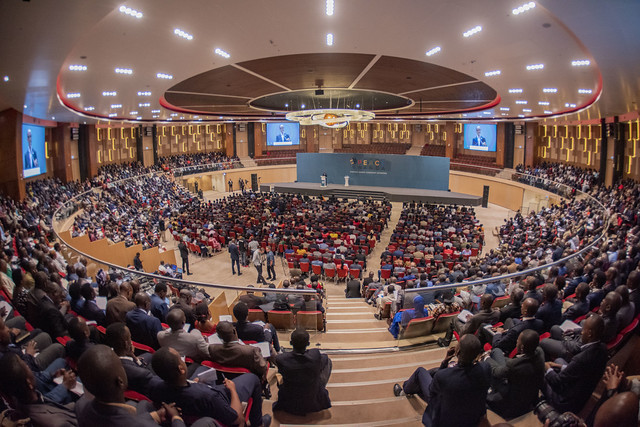 President Paul Kagame has urged leaders in government, faith-based groups and private sector to always do what is right and always self-examine themselves to know where their shortfalls are and correct them instead of waiting for someone to criticize them.
The Head of State made the remarks while addressing the Purpose Driven Leadership Training on Tuesday at Kigali Convention Centre (KCC) which was organized by PEACE Plan Rwanda under the auspices of Pastor Rick Warren.
While addressing more than 1800 leaders from the public sector and other sectors, President Kagame reiterated Pastor Rick Warren's message that it is important to learn lessons on a daily basis but it should not stop there –those lessons must be turned into real actions towards achieving set goals.
"Whether you are leaders in the public sector or other sectors, we need to examine why we always fall short of achieving the objectives we have set for ourselves,"
"Every year we set certain objectives and after one or five years, when we evaluate ourselves, we realize we did not achieve our objectives or we didn't achieve all of them," President Kagame said, adding that this happens despite regular teachings and meetings.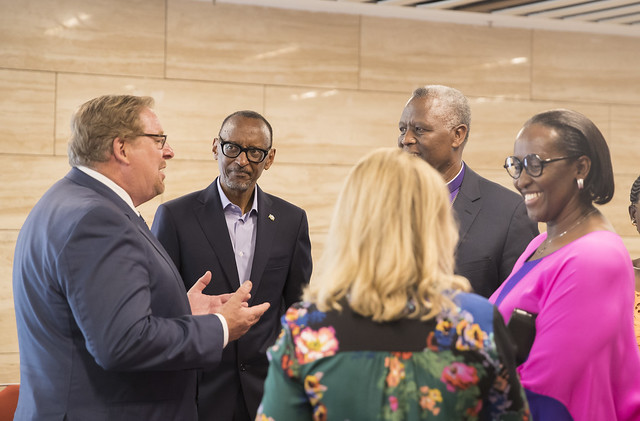 The Head of State said that it shouldn't be hard to admit that things didn't work out and make a step to correct what didn't work, pointing out that as leaders they should always take time to self-examine and correct what went wrong.
"Find time for self-examination, ask yourself why you are falling short, what your weaknesses are and find a way to address them. Learning is a continuous process but we need to make sure that what we learn does not go to waste. I am saying this as a fellow leader whom you work with every day," he said.
President Kagame warned leaders against waiting for someone else to come point out their flaws or what is not going right because then it doesn't produce the expected results.
"I always tell people in different levels of governance, including the army leaders who I take time to meet every now and then. The best way to make progress and correct the wrongs is to always take time and self-examine and ask yourself what am I not doing right? What are my weaknesses? And find a solution,"
"If you wait for someone to spot your weaknesses and point them out, you don't believe them or you think it is disrespectful. It is human nature to reject criticism. That is why you need self-evaluation," President Kagame said.
He said that if things are done that way, leaders will be able to correct what is not going well without waiting for others to correct them.
President Kagame challenged leaders on leadership with a purpose, pointing out that true leadership means leaders with a purpose and determination to guide those they serve to achieve their goals.
The Head of State emphasized Pastor Warren's teachings of leadership with a purpose, pointing out that the unintended outcomes of what we do largely depend on the deliberate choices we make.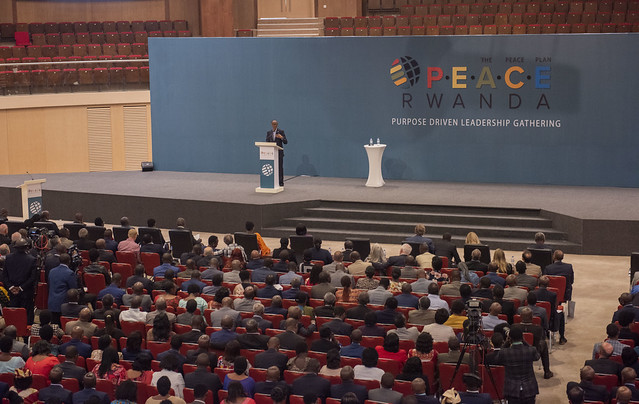 He cited an example of values leaders want to inculcate among those they lead but they don't exercise the same values themselves, citing an example of leaders who are not dynamic enough to evolve with things, losing time doing one thing.
"When you spend all your time doing one thing, it gets to a point and you realize that you are supposed to be doing something else, yet you haven't finished what you have been doing,"
"When we tell citizens what to do, are we following up and working with them to achieve our objectives or do we talk about what we want to do and leave it in meeting room?" President Kagame pondered.
Among other virtues, he cautioned against not keeping time, pointing out that the only time Rwandans respect time is when they go to church.
"Even when it comes to cleanliness, people look their best when they go to church. I am not saying this is wrong, it is a good thing, but why don't you apply it elsewhere in our everyday life?" he wondered.
Right choices
Reiterating what Pastor Rick Warren said that dreaming is free, President Kagame said that the same is true for making the right choice.
"We have to choose to practice purpose driven leadership and achieve results. Making the right choice is not expensive. It is something you have to demand of yourself before you take any action. You have to be able to stand behind your choice as one that moves you towards results," he said.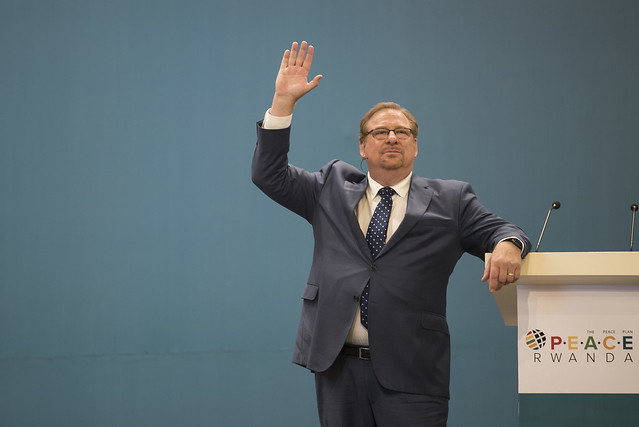 He said that leaders should not be waiting for aid to help them make the right choices, pointing out that any aid or support they are getting should be used to build what will sustain the country and the people tomorrow, rather than getting dependent on it.
Once again, President Kagame reflected on the role of religion in dividing the country in the past, to the extent that churches and their leaders turned into perpetrators of hate and ethnic divisions.
"I have still not understood how churches were turned into killing fields with those who taught the word of God choosing who should be killed. It is a failure that will continue to leave a mark on our history,"
"That is why Rwanda has to make extraordinary choices to heal from the tragedy and failures of our past," President Kagame said.
On his part, Pastor Rick Warren, who has been teaching and mentoring leaders across the globe for the last 15 years, said that the country can prosper if all the three sectors –the public sector, church and private sector worked together as one unit.
The Saddleback Church leader, who said he has known President Kagame for the last 15 years, said that he has observed the Rwandan leader for many years and realized that he puts the country above self in whatever he does and embodies all the qualities of a good leader he taught about yesterday.
"He is not perfect but he is a man of integrity and he is a leader that I trust," he said of President Kagame, adding that he did not say it because he was there, but because he has taken time to observe him over the last 15 years.
Mr Warren emphasized the need for leaders to work together in order to create the synergy needed to drive the country forward, pointing out that leaders who work in isolation, whether it is in government, church or business, do not achieve much.
He challenged leaders to keep a record of whatever they do in order to follow up on it and to always make time to manage their time and energy.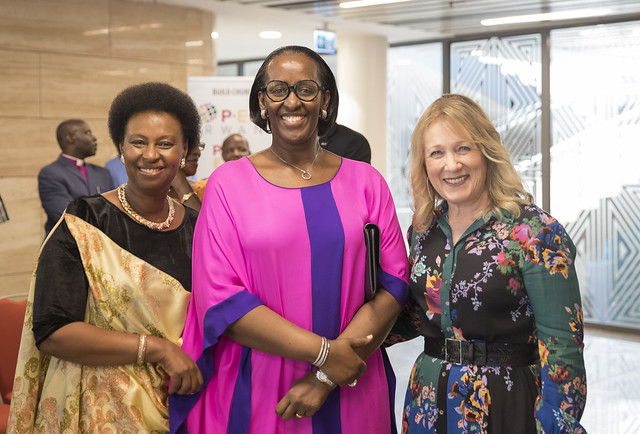 He urged them to rest once a week and take a break in a year in order to be more productive. He also urged them on character and integrity and pride which often affects leaders.
The renowned evangelist also took time to reflect on his connection to Rwanda and how his involvement in the country helped him and his wife Kay Warren to overcome the grief of losing their son six years ago.
The Pastor, who has trained over 1 million leaders across the globe gave lessons on good leadership and the values in connection to what the bible says, pointing out that leaders need to take advantage of the opportunities at their disposal to create a difference in their societies.
He however warned that every opportunity must be evaluated because not all opportunities are good. Some are aimed at diverting people from the right course. He also emphasized that everything starts with a dream and that without dreams, there won't be success but first, action must follow the dream.
The event was organized by PEACE Plan Rwanda, a network of church members through which local churches and leaders are empowered, as well as Rwanda Leaders Fellowship (RLF), a not-for-profit organization. Pastor Warren is among the founders.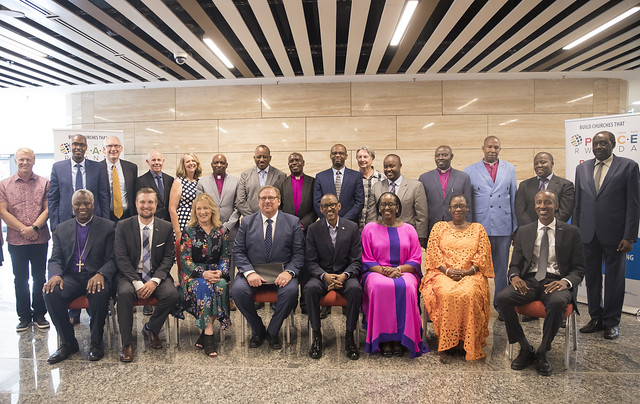 All photos by Plaisir Muzogeye. More photos available here