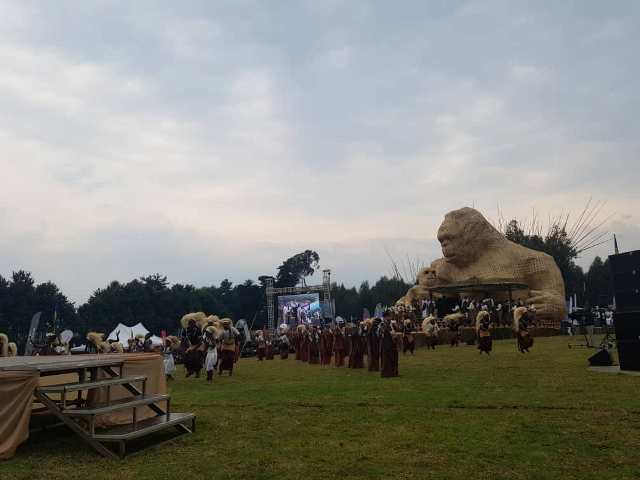 Pomp and Fanfare are filling up the foothills of the volcanoes national park as Rwanda marks the 15th edition of the annual Gorilla naming ceremony – Kwita Izina.
The world has flocked to Rwanda to celebrate the world rare species – the Gorillas. Once critically endangered, Rwanda is celebrated for restoring life and hope for the Gorillas in the mist.
Kwita Izina – a traditionally-backed ceremony, takes place every September of the year, where world celebrities are invited to name baby Gorillas born every year.
This morning, President Paul Kagame travelled to Musanze district to join thousands of Rwandans, global celebrities and friends of Rwanda in the Gorilla naming ceremony.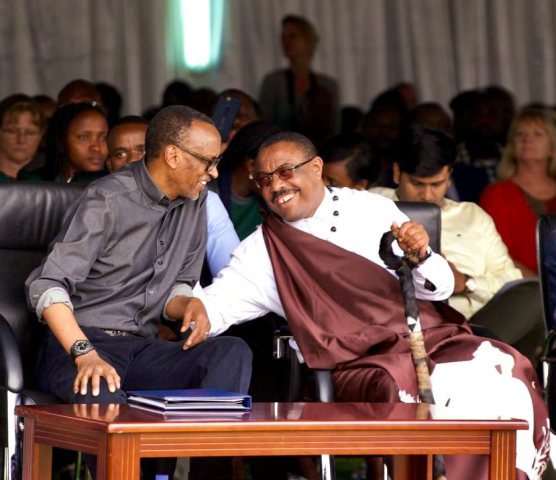 From local entertainers who fed participants with music to Gorilla namers, the event will be closed by President Paul Kagame in a much-awaited speech.
Twenty-five baby gorillas were named by different stars, conservationists and selected locals giving their baby gorillas names.
For instance, former Manchester United and FC Barcelona legendary Coach Louis Van Gaal his "Indongozi" while former Ethiopian Prime Minister Hailemariam Desalegn named his "Umukuru".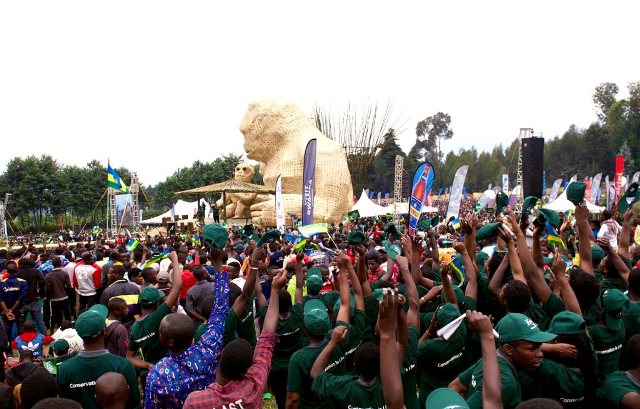 United Nations Deputy Secretary-General Amina Muhammed named her Baby Gorilla "Ingoga", while singer Singer Meddy named his baby gorilla "Inkoramutima" – sounding familiar to his famous hit song Inkoramutima.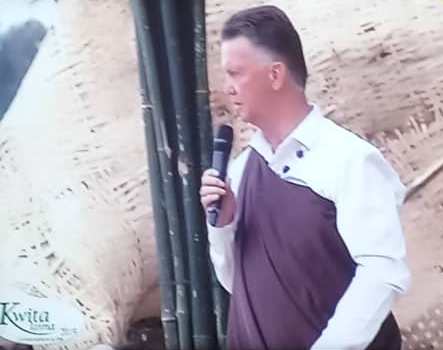 Her Royal Highness Princess Basma Bint Ali named her baby gorilla "Uhiriwe" while local hero Emmanuel Niringiyimana named his "Nimugwire mu Rwanda".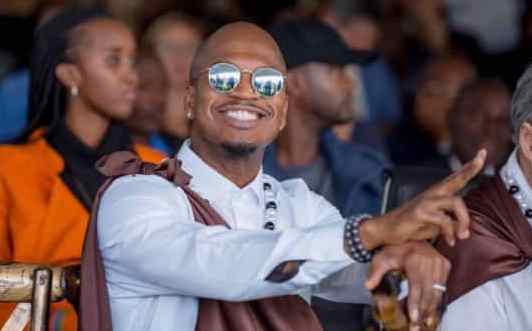 "This is my first time here, definitely not my last," said American singer, songwriter, record producer, actor and dancer  Ne-Yo as he named his baby Gorilla "Biracyaza".