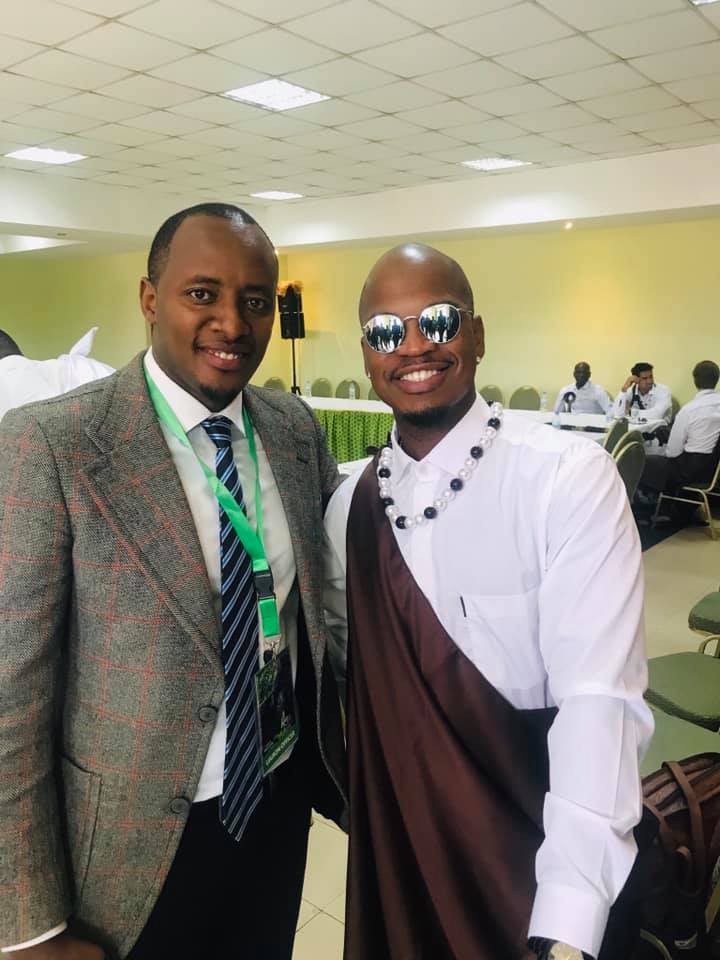 The hype is high among Ne-Yo music fans as they countdown hours left to the Kwita Izina concert, where the American Hit maker will entertain them.
The singer touched down at Kigali International Airport last night and promised to give his best on stage to Rwandans.
On arrival at the Airport, the Miss Independent hitmaker met press fraternity and vowed to give Rwandans a historical show since it's his first time to perform in the country.
"It's my first time in Rwanda and am ready to give my best performance to Rwandans because music is all what I do," says Ne-Yo.
He also promised to sing all his music starting from the first album to the new one as well as dancing on stage.
Ne-Yo, donning traditional attire Umushanana, joined other international celebrities including ex-Manchester United coach Louis Van Gal, Arsenal legend Tony Adams and supermodel Naomi Campbell to grace Gorilla Naming ceremony dubbed Kwita Izina.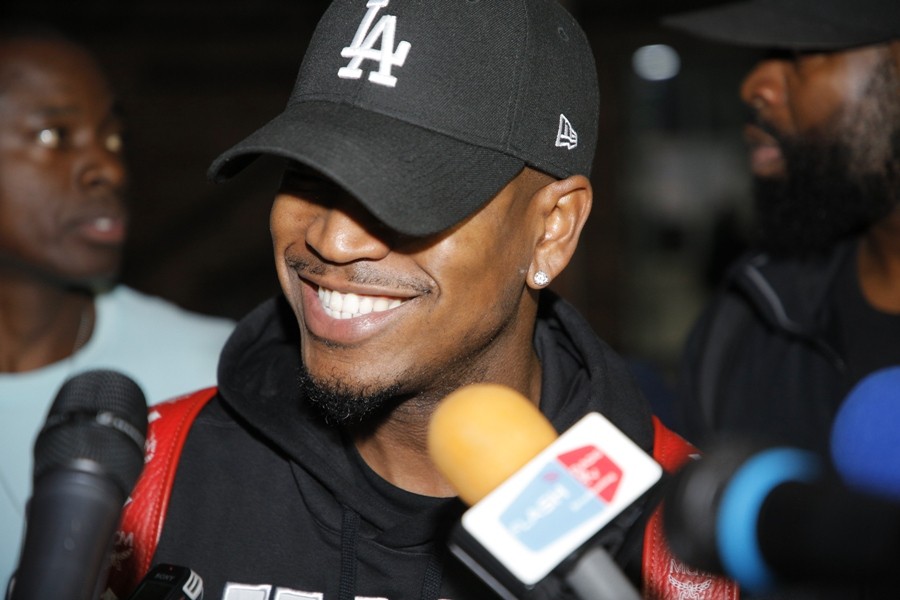 The stay singer will share the stage at Kigali Arena on Saturday, September 7, with local celebrated artists Meddy, Riderman, Bruce Melody and Charly Na Nina.
Shaffer Chimere Smith (born October 18, 1979), better known by his stage name Ne-Yo, is an American singer, songwriter, record producer, actor and dancer.
He gained fame for his songwriting abilities when he penned his 2004 hit "Let Me Love You" for singer Mario.
Ne-Yo has worked with renowned superstars globally including Jayz, Fabulous, Rihanna, Keri Hilson and many more.
He boasts of songs like One in a million, Mad, Make You Me Better and so sick, among others.
Shortly after arriving in the country, Ne-Yo drove to Kinigi at the foothills of volcanoes national park in Musanze district, Northern Rwanda for the Gorilla naming ceremony.
At the mega annual ceremony, Ne-Yo was seen along other Gorilla namers including former Prime Minister of Ethiopia Hailemarian Desalegn.