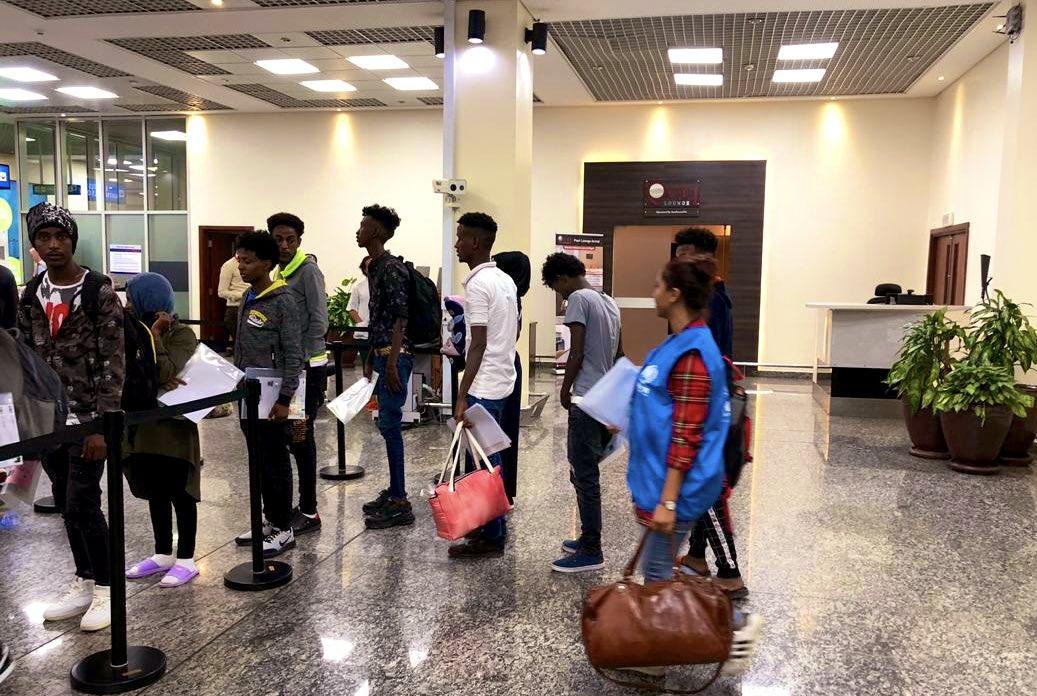 The first batch of African refugees to be evacuated from Libya arrived in Rwanda on Thursday night aboard a chartered flight, consisting of unaccompanied minors, vulnerable mothers and their children.
The group is the first under the African Union-UN Emergency Transit Mechanism to evacuate vulnerable refugees from Libya.
The first group of 66 people, instead of the earlier expected 75, mainly minors, young men and mothers with their children were airlifted to Rwanda and arrived at Kigali International Airport (KIA) at 21:30 after a long flight from the Libyan city of Misrata.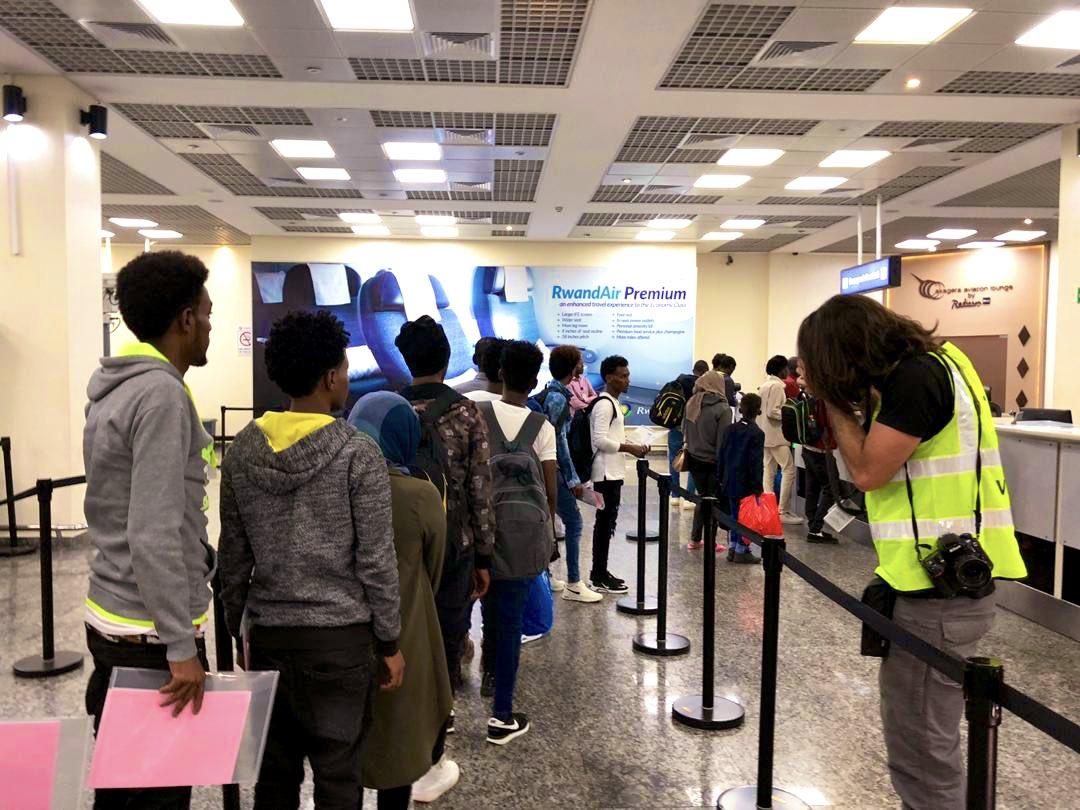 The group is part of the first batch of 500 who are expected to be evacuated from the crisis-ridden North African country where they got stuck in their attempts to get to Europe, ending up in detention centres where some were reportedly auctioned off in open slave markets.
According to Charlie Yaxley, the UNHCR Spokesperson for Africa and the Mediterranean, the youngest of the refugees is just two months old.
"She was born in a detention centre in Libya. Today in Rwanda is her first day outside of those walls," Yaxley tweeted.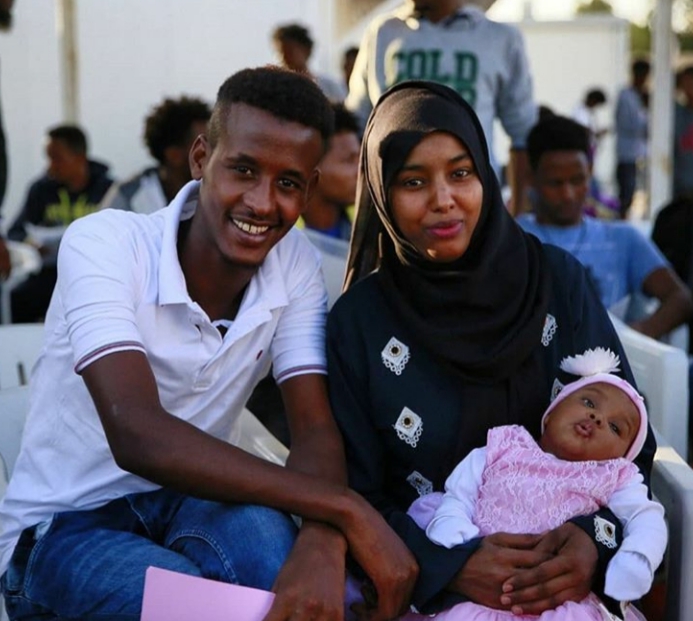 Regarding the expected number, Yaxley told KT Press that the other 9 could not get their documents in time from Libyan authorities to be part of the first batch.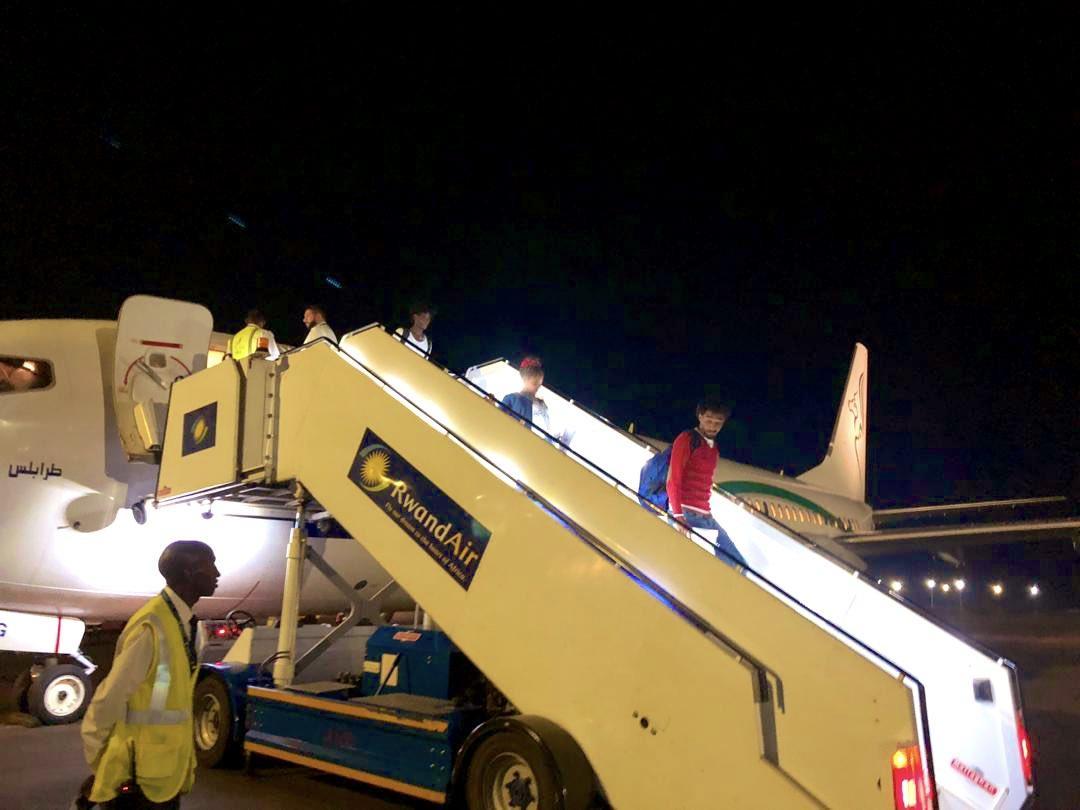 The UNHCR Spokesperson applauded all the parties involved to ensure that the maiden group of the endangered refugees is safely airlifted to Rwanda.
"This is a critical lifeline for refugees who can now, for the first time in a long time, go to sleep knowing they are safe. It's a fantastic gesture of solidarity with refugees from Rwanda, and a great example of African leadership," Yaxley told KT Press.
Upon arrival in Kigali, the refugees were put in busses and ferried to Gashora Transit Camp where they were welcomed by the Mayor of Bugesera district Richard Mutabazi and UNHCR officials.
"We want to welcome you to Rwanda in a very special way. Consider this place your home away from home," Mutabazi told the group.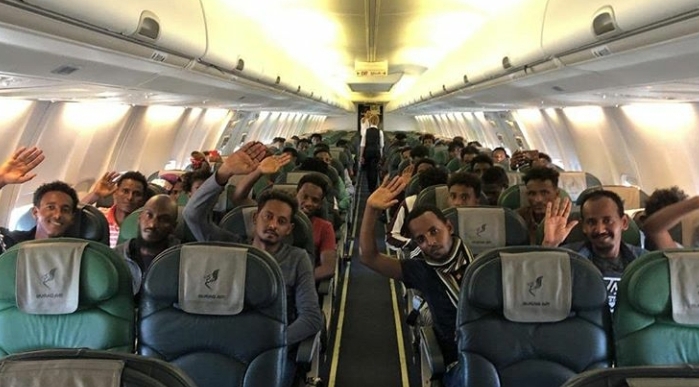 At Gashora Transit Centre, UNHCR together with the Government of Rwanda will provide accommodation, food, water, healthcare, psychological support and other humanitarian assistance.
"All of the refugees spoke of their relief at finally being safe, at having their freedom back and of being able to be hopeful for the future," Yaxley said, adding that a hot meal was the first thing on the agenda upon arrival at the camp before they were allocated their abodes.
"In Libya, we weren't even able to sleep at night and be confident that we would be safe," one of the refugees said.
Gashora Transit Centre, which is still being upgraded, will hold up to 500 at any time as a permanent solution for the refugees, who are mainly from the Horn of Africa, is being sought.
"As people leave to be resettled or other options, more will then take their place," Yaxley said, adding that "the next flight is scheduled for the coming weeks".
"Facilities are still being upgraded to accommodate the full 500 capacity," he told KT Press.
Some of the refugees are expected to be resettled in third countries while others might choose to go back to their home countries. Rwanda has also offered to give an opportunity to those who want to be reintegrated in the country, but UNHCR says that the most important thing today is to ensure their safety.
President Paul Kagame in 2017 said that Rwanda would offer to take in up to 30, 000 African refugees stranded in Libya as part of an African solution to the crisis of African migrants attempting to cross to Europe, ending up in dangerous conditions in the Maghreb country.
The Head of State made the offer following reports that some were being auctioned off in open slave markets while others lost their lives caught between violence and war in the North African country. Thousands more have drowned in the Mediterranean Sea as they attempted to cross to Europe.
The offer was supported by the UN, African Union, European Union and the Libyan government, with all parties agreeing to support the Emergency Transit Mechanism aimed at securing the lives of the thousands stranded in detention centres in Libya.