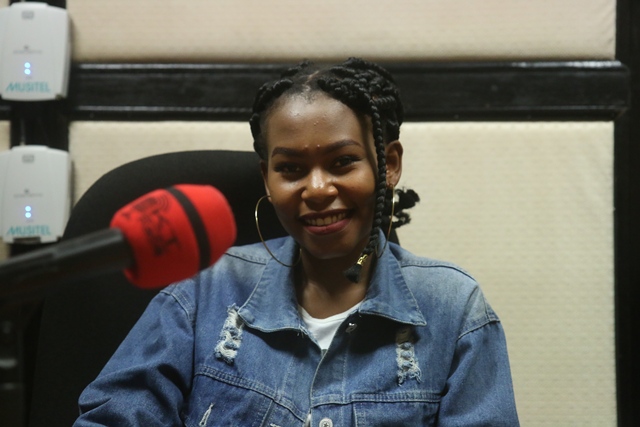 Vocalist Alyn Sano (real name Aline Sano Shengero) has confessed that she once failed to breathe while on stage performing live – running away before completing her performance session.
The Pain Killer star disclosed the information on Monday while appearing live at KT Radio's evening program Dunda, when she was asked about one thing that made her feel helpless on stage.
"I always have this thing of fainting when I go on stage without drinking too much water. I almost fainted while performing. I will never forget the scene. I felt helpless because my fans didn't know what was going on with my life," Alyn Sano confessed.
Dehydration is one thing she fears most in her line of work and few people know about it.
Alyn Sano had come to premier her latest love song dubbed For Us which came out with a dazzling video trending on social media.
The message in the song warns lovers never to consider hear-sayings on social media about their love, but rather always give a priority to that feeling between them because love is only for two people.
The singer also praised musician Yvan Buravan for lifting her career in their recent collabo We The Best which is the most viewed video in her career so far.
"Working with Buravan elevated my career because I had never hit 100,000 views on a single video," she said.
She boasts of songs like Pain Killer, Rwiyoborere, Naremewe wowe, We The Best and latest being For Us.
Alyn Sano started her music career in a church choir but came onto the music scene when she was invited by her idol and tusker project fame winner Hope Irakoze on stage to sing with him.
Showbiz fraternity did their job seeing a church choir singer on stage performing secular music and it caused her trouble which turned out to be a blessing in disguise.
It was then 2015 when she was dropped from the church choir and decided to pursue her solo career in secular music and today, she is steadily taking over the music scene with her strong vocals.