If you were not in any corner of Rwanda – particularly in the capital Kigali and Musanze district in Northern Province, you missed a lifetime opportunity.
This past week was one of the most memorable ones. It was a week, to many, that will be remembered for some reasons below.
Ne-Yo Concert fills up Kigali Arena
Just months after Rwanda unveiled the state-of-the-art 10,000 seater Kigali Arena, for the first time, the facility was filled to its capacity as American musician Ne-Yo entertained Rwandans and friends during Kwita Izina concert.
From President Paul Kagame himself to government officials, Rwandans and friends, the mood was high as the American hitmaker and local artistes enthusiastically entertained them.
Ne-Yo, who had earlier said it was his first time "but not last" in Rwanda, provided his best to the fans, just hours after he and other celebrities had just named baby gorillas at the foothills of the volcanoes national park in Kinigi, Musanze district in Northern Province.
'This is America' song famed choreographer Sherrie Silver was mesmerized by spotting president Kagame among over 6,000 revelers at Kigali Arena cheering up her dance moves on stage.
Sherry Silver managed to find a way towards the president for a chat who was surrounded by youth in a jovial mood of the concert.
"Nothing can stop Rwandan youth to shine on international scene with all that support from the president. Believe me, Rwanda has got amazing talents but we haven't figured it out on how to make use of such support we have from our president," The choreographer was heard telling friends.
Sherry Silver was among the namers of baby gorillas and she surprised many when she showed up on stage at Kigali Arena with her dancing crew curtain raising for American R&B star Ne-Yo.
Local celebrated entertainers like Meddy, Charly Na Nina, Bruce Melody and rapper Riderman performed at the concert giving revelers especially foreigners the taste of local blended music.
The international recognized dancer hails from Huye district and she has worked with international superstars like Childish Gambino. She even managed to scoop MTV Music Video Award for 'This is America song'.
Sherrie Silver is also an ambassador of International Fund for agriculture Development (IFAD) in Africa and she travels a lot across the continent meeting and giving hope to vulnerable children.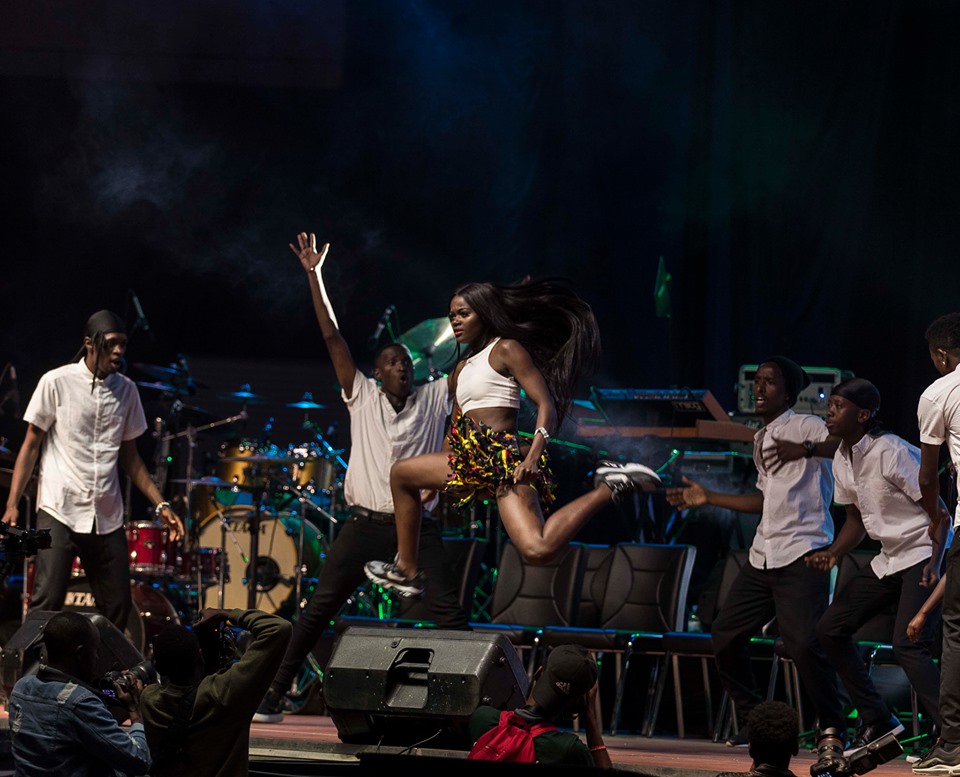 She gained fame through posting her dancing videos on youtube which made her famous. Currently her Youtube channel has more than 255,000 subscribers.
Sherrie Silver has been doing projects on herself for years in Rwanda like renting houses for street kids.
Born on 27th July 1994 in southern province of Rwanda and later moved to UK to stay with her mother, she graduated in the University of Essex with a degree in business marketing.
She is the founder of the dance group 'The Unique Silver Dancers' that won BEFFTA award for the best dance group of 2013 and also won MTV award in 2018.
Sherrie Silver once managed Triplets Ghetto Kids known for their antics through dancing.
Kwita Izina namers
The 15th edition of Rwanda's annual gorilla naming ceremony, traditionally known as Kwita Izina, is another event that left a mark this past week.
From America to the Dutch land, Africa and other corners of the world, Rwanda Development Board (RDB) – the organizer of the event, surprised Rwandans with a package of global celebrities convening in the country – clad in the country's traditional attires Imishanana, to name baby gorillas.
The list is long – right from Model and Actress Naomi Campbell to Ne-Yo, former Manchester United and FC Barcelona Coach Louis Van Gaal; Arsenal FC legend Tony Adams, former Prime Minister of Ethiopia to the "Road builder" Emmanuel Niringiyimana, were among the 25 namers of baby gorillas.
Particularily, Niringiyimana said he got a lifetime experience. First of all, he was drove to Kinigi in a SUV and was later on treated with unprecedented care, something he said, he wouldn't get, hadn't he volunteered to do something great of public interest.
Niringiyimana got public attention since last month when a local television visited him in his village where he built a 7 kilometer road to ease transport to the nearest health center among others.
While Kwita Izina ceremonies were underway, some of the celebrities took a glimpse on Rwanda's nature by touring different parts of the country.
The country's nature and its rare mountain gorillas were those that touched the hearts and tastes of these celebrities. Some could not hide the excitement. On their social media platforms, they shared their feeling either through photos or videos.
"RWANDA, I LOVE YOU ??♥️ Thank you to everyone who made this trip so special," Naomi Campbell twitted on Monday morning with a video of her landing in Northern Province.
"Incredible to meet the brightest Rwandan girls in science and technology. Thank you Gashora Girls Academy and Green Hills Academy for having me ♥️ a T-shirt from @oonyungwehouse #RwandaorNowhere campaign to support the surrounding community of Nyungwe National park," she added with photos with Rwandan girls in Science and Technology from Gashora Girls School in Bugesera district, Eastern Province.
With endless excitement, Campbell could not leave Kwita Izina venue without sharing her moments with fellow celebrities.
"What a fantastic day, full of inspiring company! Of course had to grab a selfie with former Arsenal captain, the legendary @TonyAdams !!" she tweeted with photos.
And Campbell's trip to Rwanda could not go without visiting Gorillas and meet President Paul Kagame. "A pleasure to be with keynote speaker and guest of honor, His Excellency President Paul Kagame ?? A man who has dedicated his life to the protection, preservation and prosperity of his country and its communities," she said.
And, "Trecking to see these amazing families !!" were Naomi Campbell's words that accompanied her photos with Gorillas.
For Tony Adams, it was a busy week in Rwanda, right from his visits to the volcanoes national park to see gorillas, to meet and greet session with Rwandans especially Arsenal FC fans, to different places across the country. "Impromptu stop at Rwanda's oldest stadium in Rwinkwavu and met these super kids," he tweeted with a short video playing with kids.
Former Manchester United and FC Barcelona Coach Louis Van Gaal was also seen in the volcanoes with Gorillas
Rwanda Culture Fashion Show  
While Kwita Izina events were underway, local and international fashion enthusiasts were well treated as Rwanda Cultural Fashion show returned bigger and better this past weekend.
Now in its 7th edition, the annual show took place from September 5-7 and attracted different players in the fashion industry for the multi-faceted event.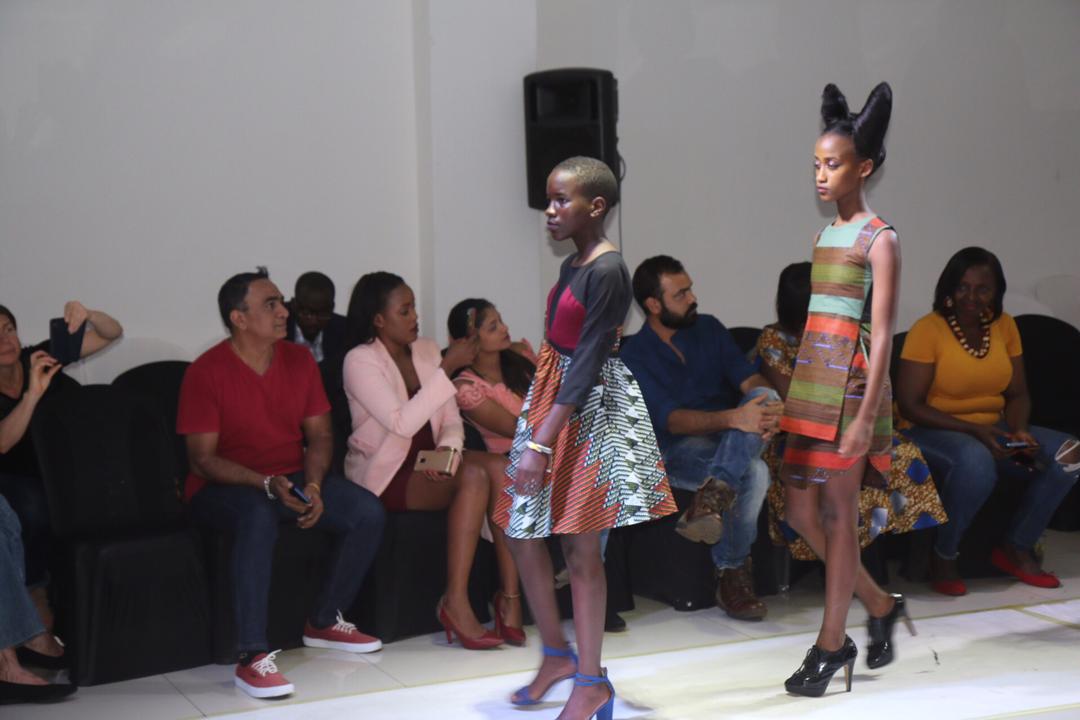 Uganda, Kenya, Tanzania, South Sudan, Ghana and Nigeria were among the invited countries to the three-day event. Apart from the Saturday night show at Kigali Business Center (KBC), the show featured different activities such as a fashion tour, the annual fashion show and the first-ever conference, where ideas and suggestions were shared in order to promote the fashion industry in the country and continent.
China Celebrates 70th Anniversary and a Shared History with Africa
This October 1st will be seventy years since Mao Zedong, whom the world came to know simply as Chairman Mao, led his "People's Army" to defeat the nationalist forces, in what had been a bitterly fought civil war, and declare the today's People's Republic of China.
To mark the day, China has been gearing up to what is almost certainly likely to be an anniversary celebration to rival all anniversary celebrations, which will be marked by Chinese people both in China, and the Chinese Diaspora worldwide. The most eye-catching part of the celebratory events will be what is arguably the world's largest military parade, the thoroughly modern successor to Chairman Mao's peasant People's Army, over two million strong.
KTRadio's Rwanda Beyond The Headlines, talked to Wang Jia Xin, Economic and Commercial Counsellor at the Chinese Embassy in Kigali last week.
In a wide-ranging discussion that traces the trajectory of China's development from a colonised, impoverished nation to today's second-largest economy in the world, nudging at America, in the first position, we get a glimpse of what drives modern China.
Commonwealth games
It's been a year of anniversaries for Rwanda. Hot on the heels of the 25th Anniversary of Kwibohora, or Liberation Day, is the 10th Anniversary of the country's membership of the Commonwealth of Nations, which Rwanda celebrated by hosting the Commonwealth Games Federation General Assembly (CGF) last week.
Them (CGF) brings together sports leaders from the seventy-one nations who take part in the Commonwealth Games. It is only the second time the event has been held in Africa, and it is another first for Rwanda, the youngest member of the Commonwealth, and with Mozambique, the only other nation in the organisation not have colonial ties with Great Britain.
The three-day event was held at the Kigali Convention Centre, which, with its domed roof in the style of Rwandan traditional architecture, has become one of the city's most iconic buildings. Between events, delegates travelled around the country, visiting various sporting projects.
The CGF is the body responsible for the direction and control of the Commonwealth Games, the Commonwealth Youth Games, and for delivering the vision of the Commonwealth Sports Movement.
This ambitious vision, "to build peaceful, sustainable and prosperous communities globally by inspiring Commonwealth athletes to drive the impact and ambition of all Commonwealth citizens through sport" now has a new theme from the newest and youngest member, Agaciro.
Rwanda, China Sign Multiple Deals
An alcohol detector technology that was invented by a graduate from Kigali Polytechnic Institute is set to be assembled in China by Top Ten Electronic Company with expertise in electronic gadgets.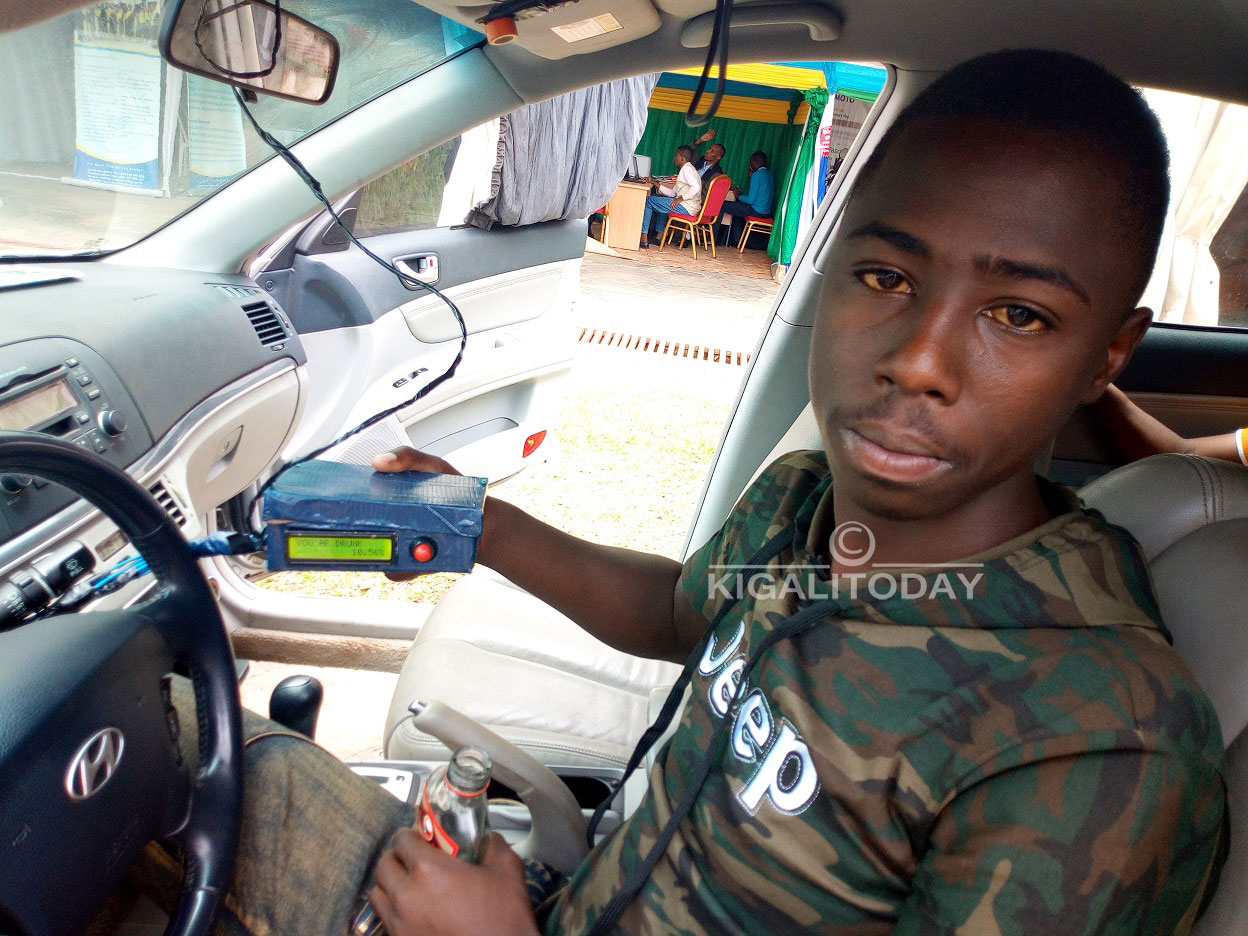 A car alcohol detector technology inventor, last month inked a deal of assembling his technology in China, after winning the second best technology awards worth $5000 during Commonwealth Association of Technical Universities and Polytechnics in Africa (CAPA) held in Kigali Convention Center from August 25 to 31.
This is a hot deal that could, in a near future, turn lucrative and change the life of this young Rwandan geek.
While Kwita Izina was gaining momentum, Rwanda and China's Zhejiang Province were busy signing four deals which will boost trade and education cooperation while also strengthening social cohesion between the citizens of Rwanda and China.
Chinese delegation included Governor Yuan Jiajun who was joined in Kigali by a 57-person delegation comprised of Chinese government officials and members of the Zhejiang private sector. Rwanda's delegation included Rwanda Development Board's CEO Clare Akamanzi and Minister of Trade and Industry.
The four deals include; MoU with the Zhejiang Province Department of Commerce for cooperation on investment trade and industrial zones. It also includes extension of the existing deals with Alibaba group including; extension of Electronic World Trade Platform (eWTP).