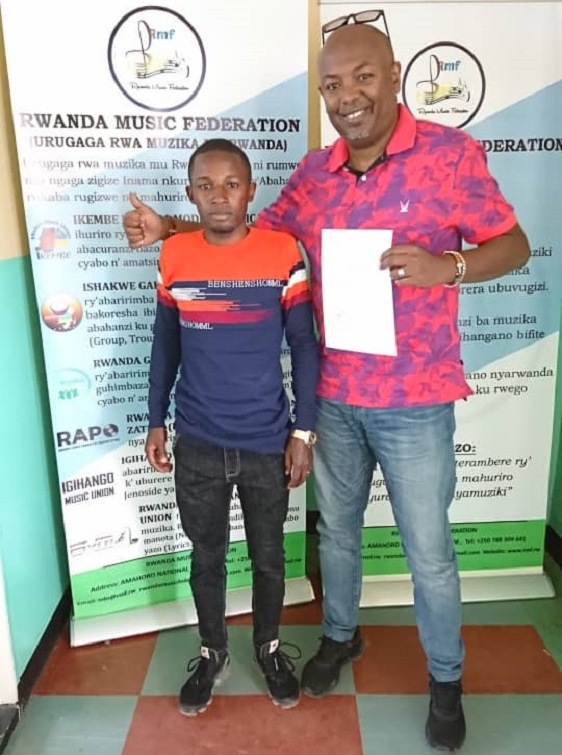 Rwanda has been announced to host one of the biggest Africa's music festival dubbed Afropolitan Nomade festival, widely known for giving African artists a platform to shine on the international scene.
The 5-day music festival which will kick off on 7-11 July 2020 at various venues in the capital Kigali, was disclosed by Afropolitan Nomade festival representative Jean Pierre Kalonda after discussions with the head of Rwanda Music Federation Intore Tuyisenge.
"The festival aims at giving a platform African music stars to showcase their talents to the world. The festival always attracts international music agents, managers and big record labels," said Kalonda.
Several venues that will host the festival have also been announced. They include Car-free zone, Kigali Conference and Exhibition Village (KCEV), among others.
Started in 2012, the festival has enabled more than 300 artists to stage 150 shows across Africa as well as expanding their music network.
Rwandan local artists received the hosting of the festival with excitement and said they hope to learn a lot from the festival and showcase local talents to the world, according to Intore Tuyisenge.
"We are glad to host such a big festival for the first time in Rwanda and we hope to use every opportunity to promote Rwandan talents and the country itself," said Intore Tuyisenge.
Only artists familiar with live music are eligible to participate in the festival through Rwanda Music Federation and the final list of artists to participate in the festival will be announced in November this year.
The festival attracts thousands of music lovers, international recognized music labels, managers and a big line up of international recognized recording artists from various countries in Africa.
Last year, the festival took place in Ivory Coast's capital Abidjan, Dakar, Senegal 2017, Congo Brazzaville 2016, Benin 2015, Gabon 2014 and Douala Cameroon 2012.