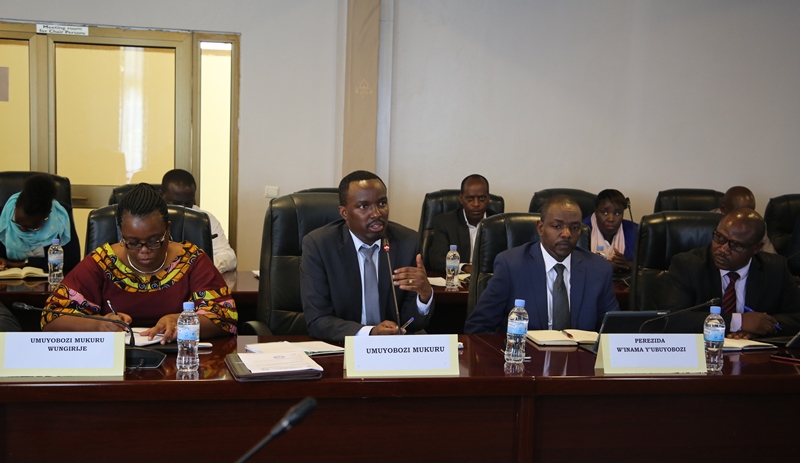 Top officials at Rwanda Agriculture Board (RAB) will have to provide more answers to lawmakers and the Auditor General after they failed to explain the whereabouts of the missing Rwf14.2 billion state funds meant for different projects.
On Tuesday, the Auditor General, Obadiah Biraro presented to parliamentary Public Accounts Committee (PAC) a damning report, which unearthed cases involving billions of francs that went unaccounted for at Rwanda Agriculture Board (RAB) – a body that oversees the country's agriculture projects.
The missing funds, said Auditor General Biraro, is hugely caused by a stagnant mindset that has characterized RAB. He said that from the time of its restructuring from the former Rwanda Agriculture Research Institute (ISAR) into Rwanda Agricultural Board (RAB) in 2010, the institution has not changed its mindset and continues to operate recklessly in spending government money as they so wish and no one takes responsibility.
As a result of such attitude, Biraro's report presented to lawmakers, indicated that RAB officials recklessly refused to be compliant with government legal structures in contracts, and went on to approve wasteful expenditures and conduct tender irregularities which amount to over Rwf14.2 billion – an amount of money Biraro said is "in no man's land."
For instance, according to the report, RAB approved Rwf1.4billion for five tenders on the ground of emergency response yet, only one of them involving rehabilitation of Rwanda – Israel horticulture centre of excellence in Mulindi had a reasonable explanation.
In another shocking evidence in the report, Auditor General and PAC officials headed by its Chairman, Jean Chrysostom Ngabitsinze, said that RAB offered several tenders which were carrying big budgets contrary to the earlier planned budget.
For instance, they said, one tender ended up with Rwf 4.2billion instead of Rwf1.3billion while another contract was offered at Rwf 1.2billion instead of the planned Rwf 220million, and one enterprise; Horeco Ltd was paid Rwf 994 million instead of Rwf750 million as it had been indicated in the procurement plan.
Normally, RAB is allowed to offer about 70 tenders annually and notifies the list to the national procurement office. But to make matters worse, PAC officials said that RAB offered unplanned tenders without informing or consulting anyone.
The Office of the Auditor General (OAG) has told Parliament that this does not only affect Rwandans in benefiting from agribusiness but also tarnishes the country's image especially that the funds are borrowed money injected in big amounts but with no value, thus the continued failure to improve agricultural output.
Running institution in anarchy
The Auditor-General Obadiah Biraro told parliament that if nothing is done, Rwanda Agriculture Board will continue to be run like anarchy.
"The reason why the institution is not able to deliver to the country's agribusiness targets is that it continues to run the business like anarchy as they did in ISAR – yet they frontier our National Strategic for Transformation (NST1),"
In my view, they are reckless and it is hard for the government to see benefits from the investments we put in," Biraro told Parliamentary Public Accounts Committee (PAC) hearing.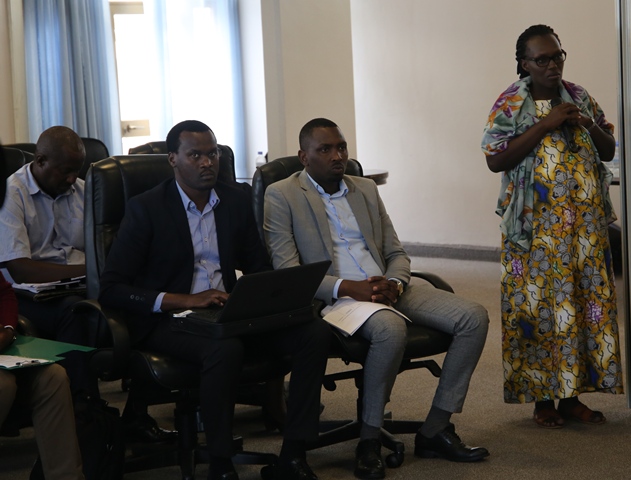 In another example of recklessness within Rwanda Agriculture Board (RAB), Auditor General's report showed that at one occasion, RAB ordered for tons of hybrid seeds for farmers, and when the farmers rejected them due to poor quality, the stocks remained shifted around starting from Huye to Muhanga districts in Southern Rwanda, where they are finally lying idle.
This, according to PAC Chairman MP Jean Chrysostom Ngabitsinze, could have been caused by one RAB employee who, instead of being dismissed for management issues in Kigali head office, was shifted to Muhanga as RAB head in the district.
The alleged recklessness is also evident in supply tenders, where RAB paid Seed Co. International Rwanda – a supply company an extra Rwf 33.4million which did not match the number of seeds supplied.
This unchecked supply led to a delay in farmers receiving seeds and fertilizers worth over Rwf107million from agro-dealers, which were meant for planting season A 2018, but received them in the next season.
The Director-General of Rwanda Agriculture Board, Patrick Karangwa, was asked to explain who approved these tenders without abiding by legal structures.
In front of PAC officials and Auditor General, Karangwa failed to mention if this was caused by his predecessors, who are among the four former RAB officials fired by the Prime Minister in 2018.
"These were mistakes and we agree it was done unlawfully. This was caused by lack of capacity and without defending this mistake, a level of neglect was made because of urgency," Karangwa said.
However, the PAC members were not convinced, asking why RAB officials did not inform Rwanda Public Procurement Authority (RPPA) if there was urgent need to call for unplanned tenders and expenses.
RAB Director General tried to apologetically defend this mistake saying that they took administrative measures, pointing out that so far, 40 cases are indulged and some officials shifted responsibilities while others were fired.
"We just want you to tell us who is behind this. If it is one of the former directors, it should be simple to say," MP Jean Claude Ntezimana insisted, despite RAB boss declining to mention anyone.
The same attitude of not mentioning names of persons behind mismanagement of public funds was witnessed yesterday during Rwanda Energy Group (REG) appearance before PAC.
In further questioning, MP Jean d'Arc Uwimanimpaye insisted on asking RAB boss if any action was taken to the mentioned and if any action was taken on the long-serving acting director of administration and finance at RAB and procurement specialist.
Summoned to speak out, both staff said that they were given an adverse opinion by the Auditor General for extreme administration errors in their work and their performance record reduced from over 80% to 70%.
Antoine Kayira, in charge of Monitoring and Audit Unit at Rwanda Public Procurement Authority (RPPA), reminded PAC hearing that the law is clear that no one can offer a public tender without notifying RPPA, thus those involved should be liable to prosecution.
Agriculture sector which RAB oversees most of the projects under the Ministry employs over 85% of Rwandans.