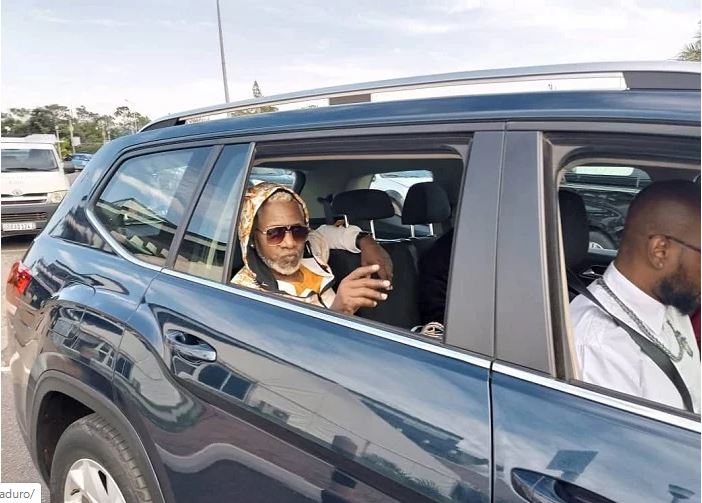 Congolese artiste Awilo Longomba arrived in Kigali this morning to perform in a mega concert Friday.
Awilo Longomba will this Friday perform with Rwandan afro artist Mani Martin in the Kigali Jazz Junction show.
Traveling simple, Awilo touched ground at Kigali international airport in Kanombe at 7am, dressed in an orange flowered jumper and orange T-shirt carrying a see-through plastic carry-on bag and white tinted hair and his usual label of an earring (white diamond).
Awilo is known in the region for the 'Coupe coupe Kibamba' song in which his queen dancers performed wearing bananas on their waits.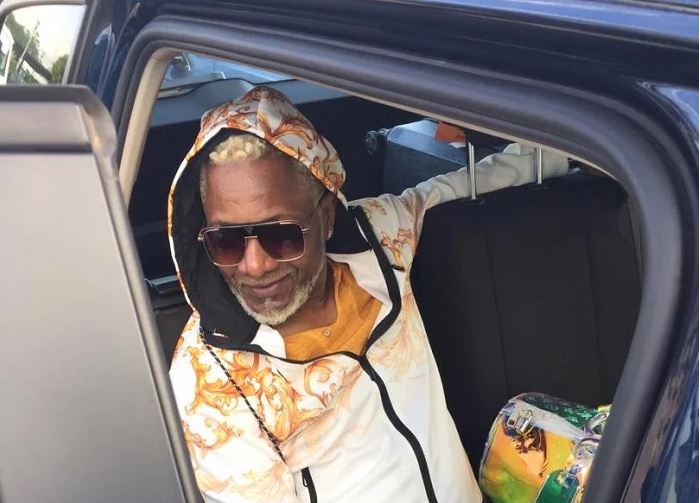 Though he had a rare music genre, the Congolese maestro didn't survive through the 90's which was dominated by dancehall style and reggaeton music.
Its only two years ago that Awilo managed to come back to the limelight after hitting a collabo with Nigerian Yemi Alade in 'Rihana' song.
His style is expected to hit Kigali music lovers and boost the sense of the Congolese music in Rwanda, which has somehow lost touch among Rwandans.