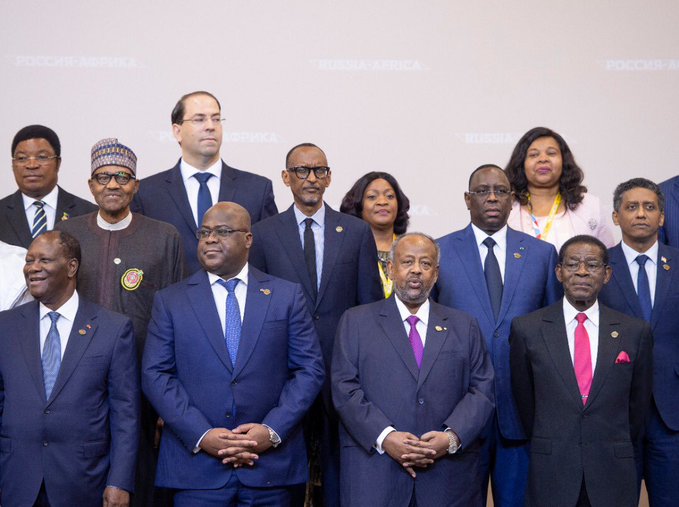 President Paul Kagame has expressed confidence that trade between Africa and Russia has high potential to grow in the years ahead provided frequent contact between business communities and other institutions from both parties.
The president was speaking on the second day of the Russia Africa forum taking place in Sochi city – Russia.
The summit has brought together more than 3000 delegates from across Africa and Russia to discuss politics and business.
"The ties between Russia and Africa are long-standing as mentioned by many, including with my country, Rwanda," Kagame said.
"This moment is particularly favourable because Africa is at a turning point in many ways including in terms of both trade and technology."
Kagame indicated the new driver of African economy, the African Continental Free Trade Area(AfCFTA) which he said, will link the continent to the world, including Russia.
"The African Continental Free Trade Area is soon to be the world's largest, creating new opportunities for African companies and for our investors and partners from around the world, Russia among them," Kagame said.
For the president, trade partnership which Russia would need to bring in as AfCFTA takes the momentum is in area of information technology, scientific research, and new sources of energy where Russia enjoys a reputation for excellence.
"For our part, it is essential to maintain a conducive and predictable overall governance environment, with equal rights and opportunities for all players," the president said.
"Our focus should be on deriving practical results from our cooperation efforts, with clear mutual benefit. Doing so, would indeed represent an important contribution to building an equitable international order and a brighter future for all our peoples."