Rwanda has relaxed regulations on imported Single Use Plastic (SUPs) bottles but has given a strict deadline to local traders and factories to shift to producing materials that can act as alternative replacements of plastics.
In a press briefing Monday October 14, 2019, the minister of environment Dr. Vincent Biruta said that while Rwanda has passed a law banning single use plastics, beverage companies using plastic bottles in their business will continue using the material but on condition.
"The businesses that use the single use plastic bottles will have to come up with a recycling and waste collection plan and incentives in order to continue in business. "This is because we have not had immediate alternative replacement for such single use plastics materials," Biruta said adding that the companies should apply for a separate certificate allowing them to operate.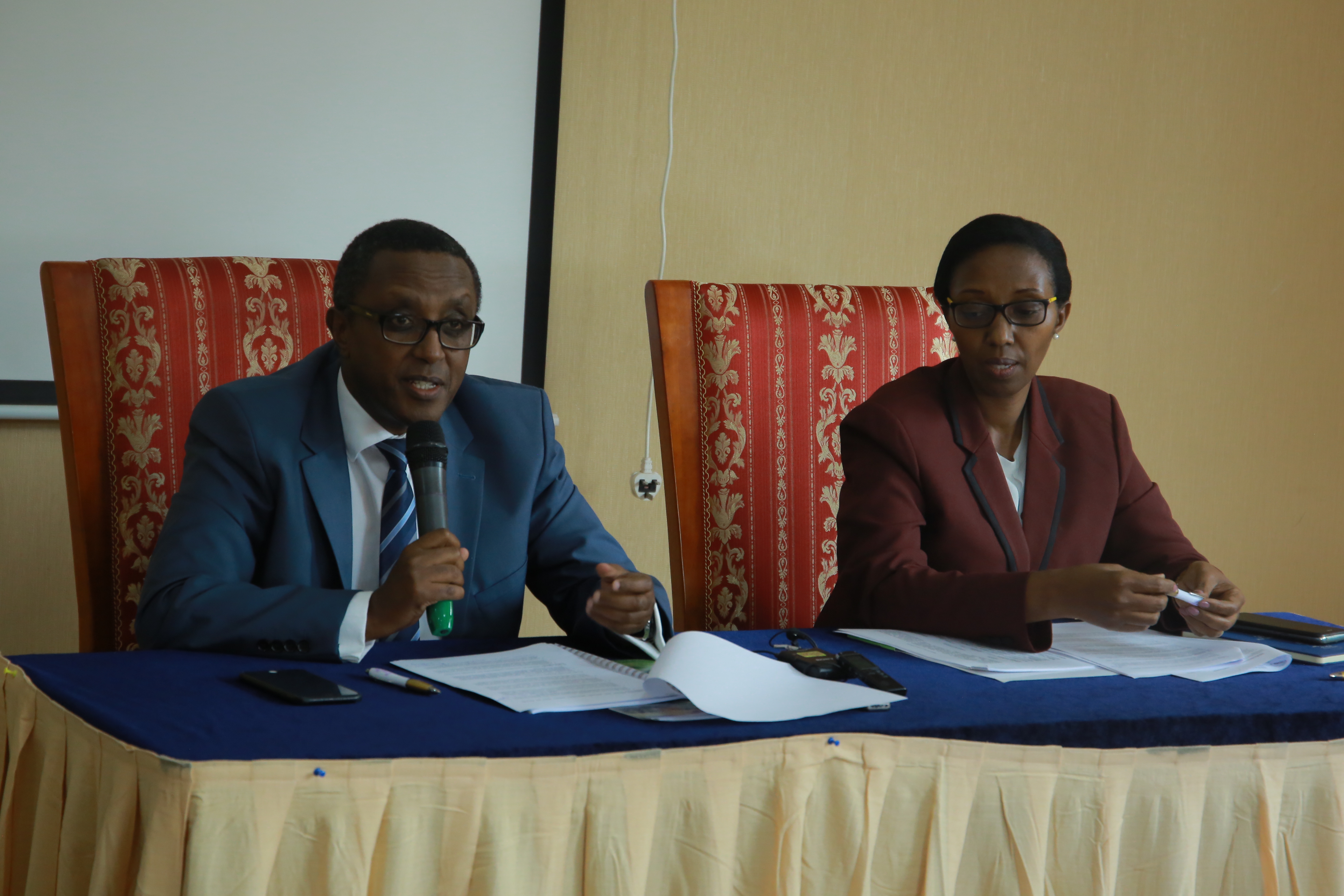 The minister said that businesses dealing with replaceable single use plastic materials like plastic cups, forks and straws, will starting this October, have three months and factories have two years to start the process of shifting to manufacturing other product materials which can replace the plastic one.
"We have already started talks with three local factories that have started the process of shifting to producing materials made out of paper, bamboo among others, and the government is supporting them in this transition," Biruta stated.
The Rwanda ministry of environment and Rwanda Environment Management Authority (REMA) said today that thought there has not been an assessment on the impact of single use plastics to  the environment, there is evidence of littering the environment and danger to both human, animal and marine life.
The SUP law in Rwanda that was gazzetted on September 23 2019, and it suggests that at least Rwf50, 000 be charged by local government official onto individuals who dump in public space and subsequently compelled to remove the waste and repair the damage made.
It also suggests Rwf5 million fine by local government onto manufacturers, retailers and importers of the exempted single use plastics whenever they don't manage the waste.
This may lead to subsequent halting of permits and manufacturing licenses.
To avoid this kind of consequences, the Director General of REMA, Engineer Coletha Ruhamya said such business have to think of ways of starting up their own recycle plants.
In the meantime, Minister Biruta also revealed that in order for Rwanda to move at the same plastic pollution prevention pace globally, there is a proposed additional bill that is also being considered to put tariffs on importation of single use plastics.
In an earlier interview with some of the business in the beverage business, some had already started laying plans of shifting to using non-single user plastic alternatives such as distributing bigger bottles as an alternative distribution from small bottles and working with recycling plants tentatively.
"We have plans of shifting to packing water in bigger containers (20 litres) as a replacement for the disposable water bottles. This has started in all ministries," said James Biseruka the Deputy Managing Director of Inyange industries.
Biseruka also noted they shall continue using the single use plastic but work with a local recycling company that collects waste bottles and recycles it to make other usable products.
Currenlty the five Rwandan recycle plants are able to transform plastics material into building material and rubbish collection bags among others.