Information reaching KT Press desk from Rwanda's Ministry of Emergency Management indicate that the second group of 123 asylum seekers evacuated from Libya will arrive in the country tonight – at exactly 23h20 local time.
Upon touching down at Kigali International Airport, the group will be transported to Bugesera District in Eastern Province where they will be accommodated in Gashora transit Center.
The evacuated refugees will join the first group of other 66 asylum seekers already living there.
According to the Ministry, the total of 123 asylum seekers include 99 male, 24 female who are 23-3 average age with 59 minors.
The refugees transported to Rwanda through collaboration between the government, United Nations High Commissioner for Refugees (UNHCR) and the African Union, are from 4 countries.
According to the Ministry, 106 asylum seekers are from Eritrea, 15 from Somalia; 2 from Sudan and one asylum seeker from Syria.
In his first comment about the arrival of the asylum seekers who were stranded in Libya and caught in violence, President Paul Kagame said that Rwanda offered to take them in out of a conviction to do good and not to be applauded, urging countries follow suit.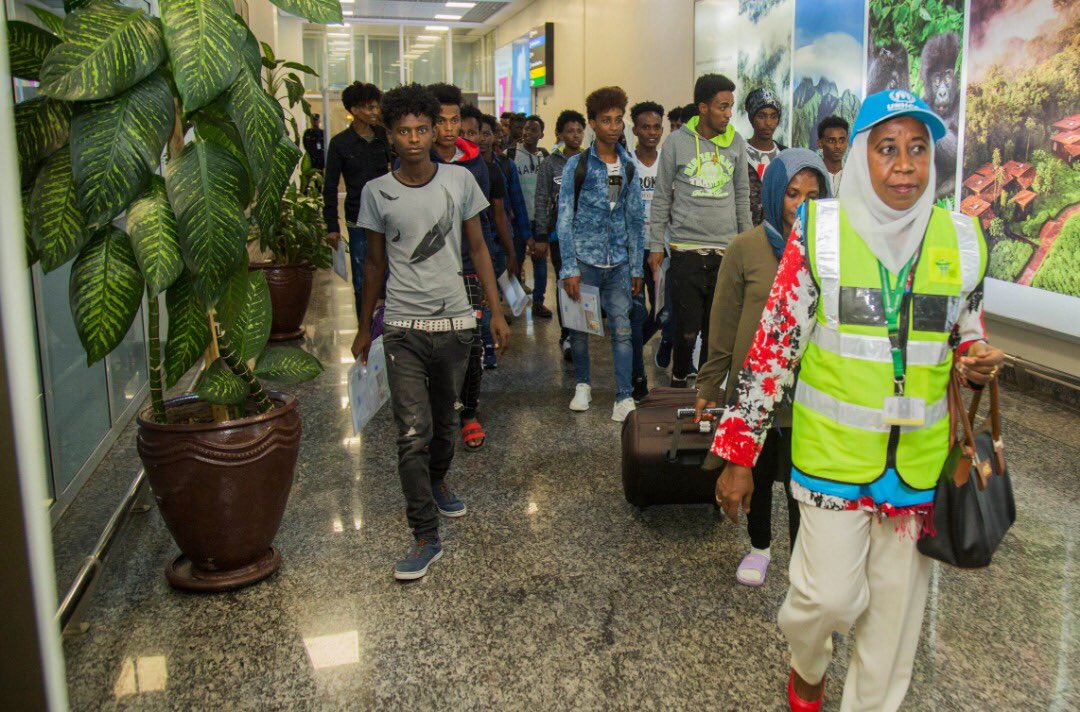 Addressing thousands of delegates attending Youth Connekt Africa Summit yesterday, the Head of State said that while Rwanda is not wealthy, it had the means and conviction to create a safe space for the refugees, accord them what is accorded to citizens – enough to sustain them as a permanent solution is sought.
"We are not wealthy but we are wealthy and healthy at heart, and we have the ambition," he said.
The President told delegates that the proposal was floated with three possible solutions, the first one being finding a safe place for those who would wish to proceed to Europe until a decision is made.
The other option, he said, is facilitating those who don't want to continue to Europe but want to go back where they came from, through talks with their governments for their repatriation while the third option are those who would wish to stay in Rwanda.
"They can stay with us here. We will give them what we give our citizens, little, because we do not have much," he said, adding that any country can do it.
The first group of 66 arrived in Rwanda on September 27.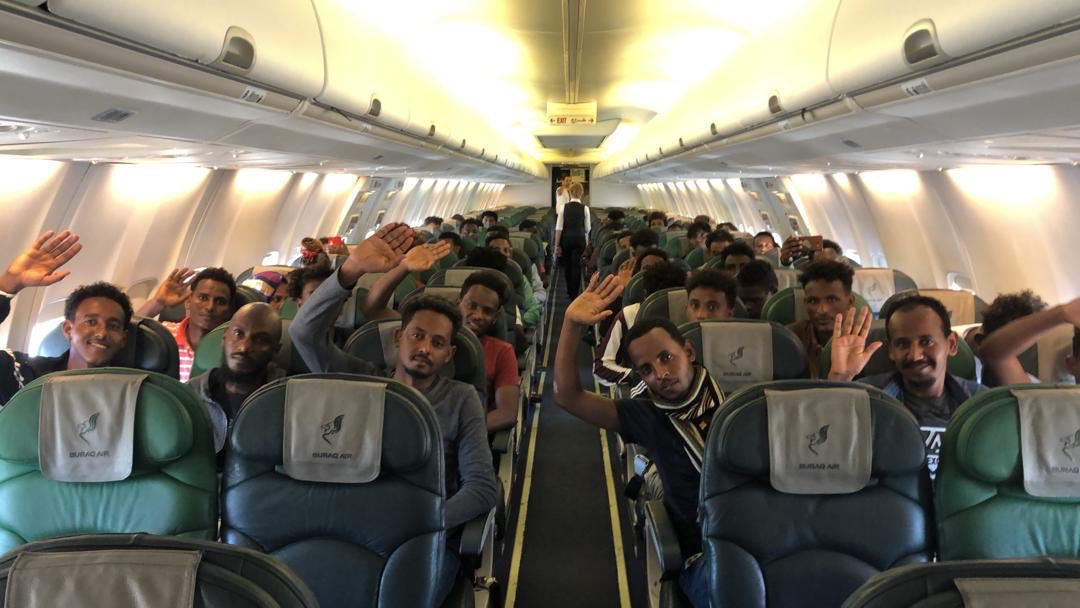 Meanwhile, the Ministry of Emergency Management says evacuation of the asylum seekers to Rwanda is under the framework of the Emergency Transit Mechanism established through the Memorandum of Understanding signed on 10th September, 2019 in Addis Ababa – Ethiopia between the Government of Rwanda, the UN Refugee Agency, and the African Union.