Rwanda Green Fund (FONERWA) and 20 Regions of Climate Action (R20) – a global alliance for smart cities and smart villages (GASCA) have signed an agreement to search and identify a rural area where a continental 'smart model village' pilot should be constructed in Rwanda.
The MoU was signed at Marriot hotel, Kigali city, on Thursday 10.
The proposed 'smart model village' pilot will serve as a proof of concept to other areas of Rwanda and the continent.
The idea of two parties (FONERWA and R20)  is  building  a ' smart model village' that comprises of a low carbon and climate resilient village, as effective ways to reduce the impact of climate change and natural disasters on rural  areas.
'Smart model village' will also have solar energy, rainwater harvesting, waste water management, recycling and reuse of water. It will be constructed using local raw materials.
"Smart mode village will be developed without affecting environment.  It will also comprise of Communication Technology (ICT) like internet. It will be the pilot to other areas across the country and Africa," Hubert Ruzibiza, the Chief Executive Officer of FONERWA said.
" It will be a continental smart model village that addresses climate change challenges on food security, promote adaptation and build resilience to climatic stresses."
This approach (smart model village) pilot will demonstrate how rural communities in Africa can test, co-develop and adopt on ways of increasing resilience to climate change.
FONERWA and R20 work on two possible agreement terms including identifying a place where a continental smart model village will be built, find out smart village solutions and best infrastructure through conducting thorough investigation.
'Smart model village' project ideally targets about 200 to 300 residents living in one model village.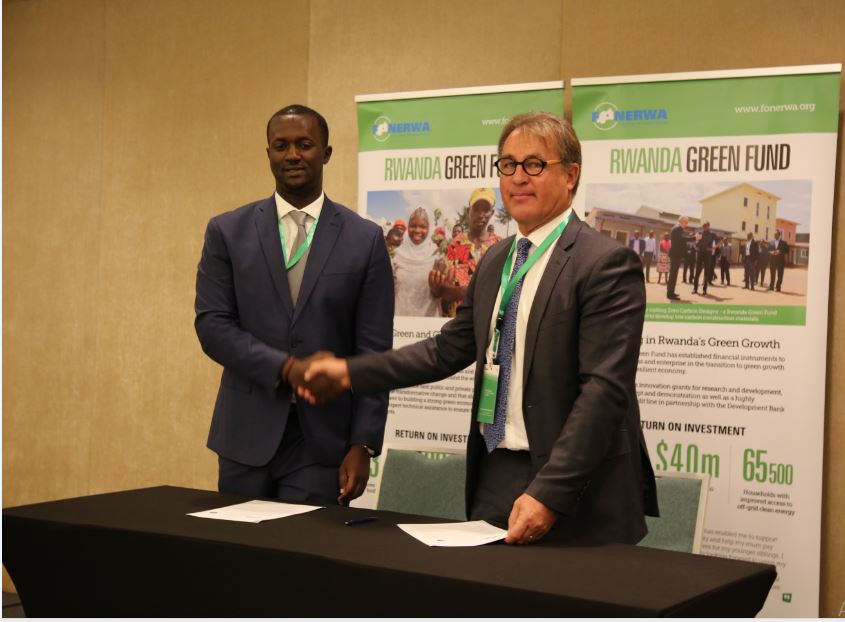 First beneficiaries of 'smart model village' pilot phase will be conducting activities in the field of agriculture and distant from other villages, to test the impact of sustainable energy use, connectivity and smart mobility solutions.
Dr Christopher Nuttall, executive director of R20 said: "We chose continental smart model village pilot to be built in Rwanda because of good strategies for environment conservation."
After identifying the site for this project, mobilizing funds for construction will follow.