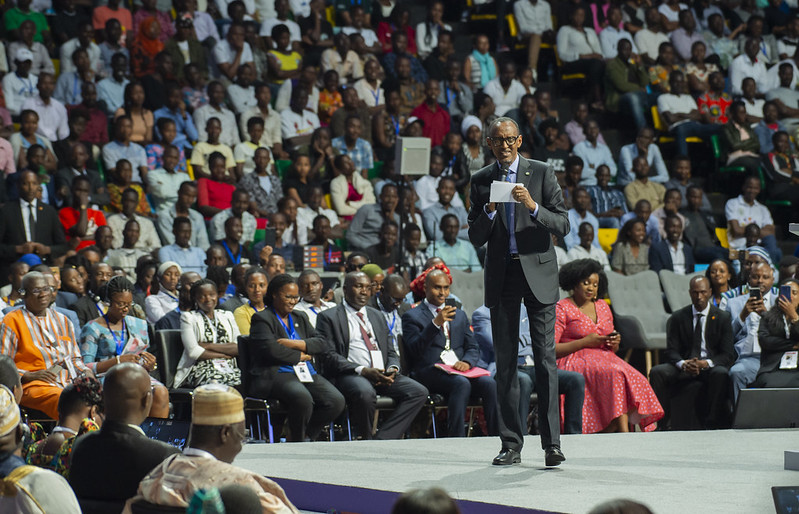 President Paul Kagame has weighed in on a recent debate of Xenophobia on the continent, saying that the vice should have no place in the African society today and it is everyone's responsibility to fight it.
The Head of State, who was responding to questions from African youth who are in Kigali to attend the YouthConnektAfrica Summit 2019, said that Xenophobia is fuelled by politics and other excuses which foment it, pointing out that if dealt with, the undesirable xenophobic acts can be stopped.
"Xenophobia should have no place in our society. It is everybody's responsibility to fight it," President Kagame said, adding that "it has to do with politics" and that "It builds on certain pretexts and excuses".
Without mentioning the country, President Kagame wondered why people would welcome to their strangers from 10, 000 miles away and not their immediate neighbours and fellow Africans, adding that it would be difficult to deal with Xenophobia if there is no political will.
President Kagame's comments came at a time when the debate on Xenophobia attacks targeting Africans in South Africa is still ongoing, as more foreigners sought to leave the Southern African country in the wake of the second wave of attacks.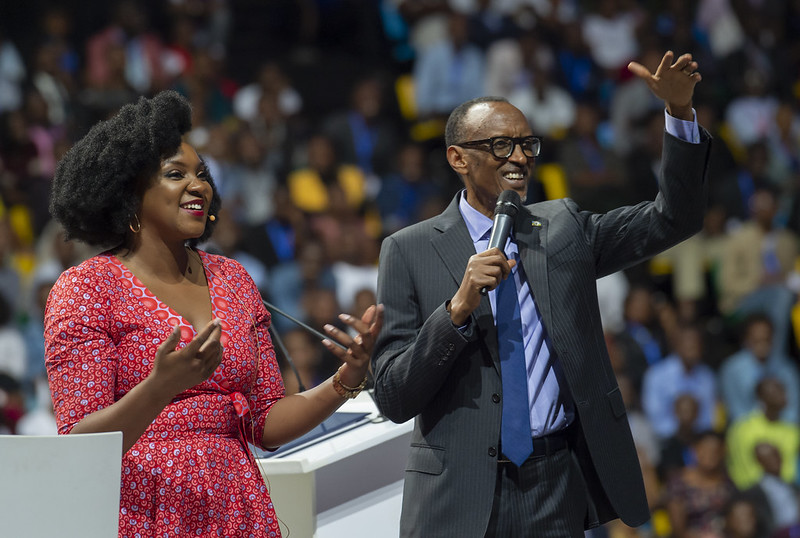 In a newsletter published on Monday, South African President Cyril Ramaphosa said that the recent xenophobic violence had affected the country's efforts to build stronger ties with other African countries.
"Fuelled by misinformation spread on social media, these attacks provoked much anger in different parts of the continent leading to threats against South African businesses and diplomatic missions," he said.
It is the first time President Kagame has commented on the attacks which started at the beginning of September, though he desisted mentioning the country but said there is a need to work hard to manage the politics that allow Xenophobia to happen.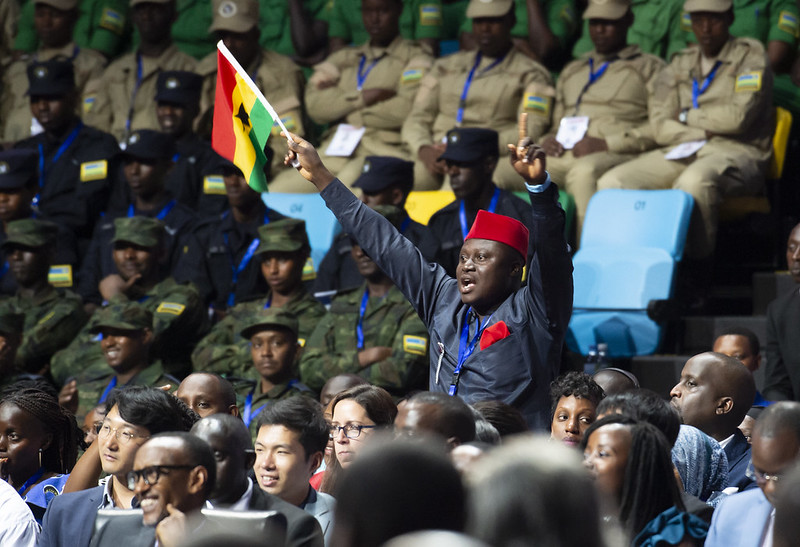 At the same summit, Dr. Mukhisa Kituyi, the Secretary-General of the United Nations Conference on Trade and Development (UNCTAD) also condemned Xenophobia, pointing out that Africans must reject it and visit each other. Similarly he said anybody who limits the flow of goods and movement of people should be isolated.
On free movement of people, President Kagame said that Rwanda decided to open her borders to Africans and other foreigners to address a gap in the skills needed to support the country's development ambitions, but later realised that there is no harm in allowing people in and giving them residence.
He said that the country started from a very low base and needed to do things different to survive the difficult situation at the time.
"Like I said, when it comes to allowing other Africans to come and live here, everybody is allowed. Of course at the airport we will ask you a few questions, even if you say you have come to do nothing, we have to make sure you have something that will enable you do nothing while here,"
"If you have your money and want to spend it here, we have no problem but if you tell us you have come to do nothing and you have nothing, then there is a problem but if you have something, we will roll the red carpet for you," President Kagame said.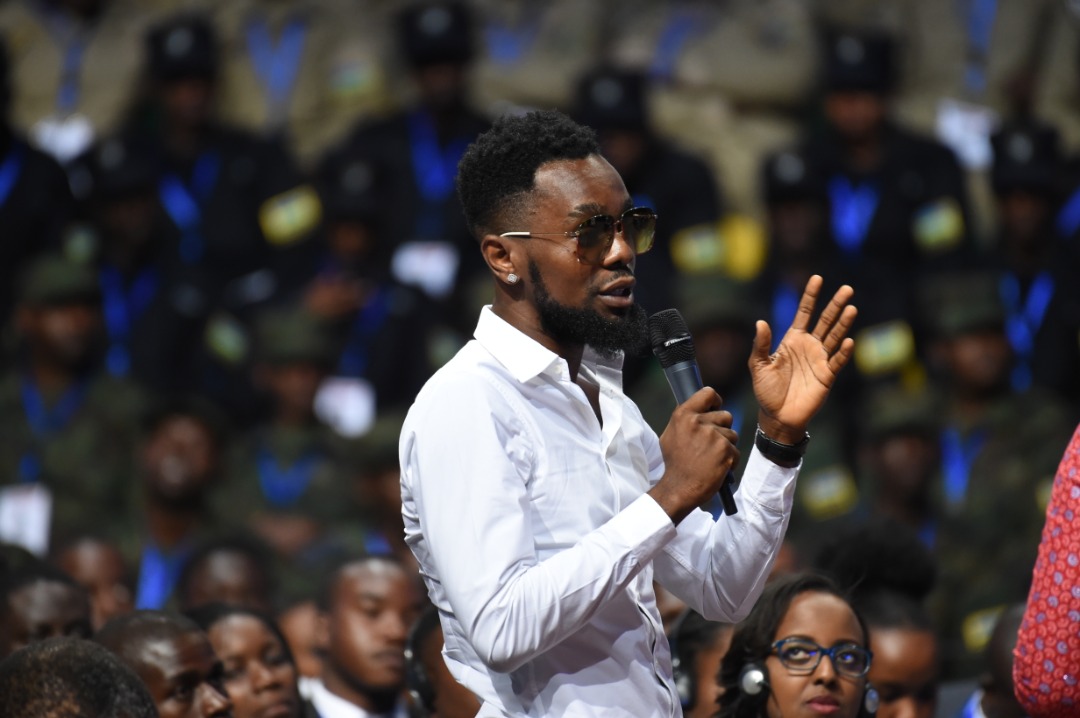 The Head of State said Rwanda wants people to come and invest their money in the country, as long as they remain law abiding like the rest of the citizens.
"We have laws, if you follow the laws like our people, then we have no problem with you. It is also an opportunity for you young people, if you have something you want to do here, you are welcome. We also don't stop our people when they want to go out there to pursue opportunities," President Kagame said.
President Kagame also for the first time spoke about the arrival of African refugees who were stranded in Libya and caught in violence, saying that Rwanda offered to taken them in out of a conviction to do good and not to be applauded, urging countries follow suit.
He said that while Rwanda is not wealthy, it had the means and conviction to create a safe space for the refugees, accord them what is accorded to citizens –enough to sustain them as a permanent solution is sought.
"We are not wealthy but we are wealthy and healthy at heart, and we have the ambition," adding that the proposal was floated with three possible solutions, the first one being finding a safe place for those who would wish to proceed to Europe until a decision is made.
The other option is facilitating those who don't want to continue to Europe but want to go back where they came from, through talks with their governments for their repatriation while the third option are those who would wish to stay in Rwanda.
"They can stay with us here. We will give them what we give our citizens, little, because we do not have much," he said, adding that any country can do it.
The second batch of refugees arrives on Thursday from Libya, following the first group of 66 which arrived on September 27.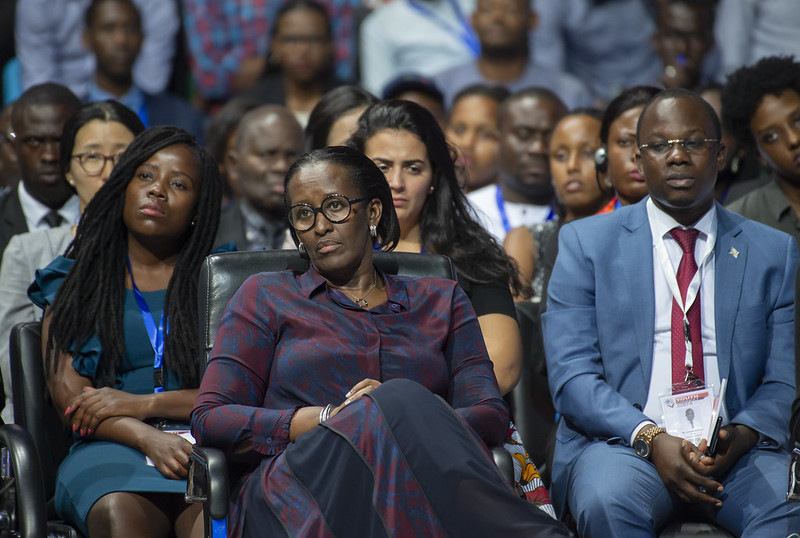 According to the Minister of Youth Rosemary Mbabazi, the 2019 YouthConnekt Africa Summit will provide a platform for all partners involved in youth development to synergize around policies, programs and partnerships that will connect youth for continental transformation.
"After the success of previous editions of YouthConnekt Africa Summit, this year's summit aims to focus on connecting skills development to meet emerging opportunities, addressing the growing youth employment demand in Africa  and presenting the potential of the Arts, Sports and Culture Industry for Africa," Mbabazi said.
The opening day was followed by a concert featuring Nigeria superstar Patoranking while the Ivorian football legend Didier Drogba is also expected to address the youth.