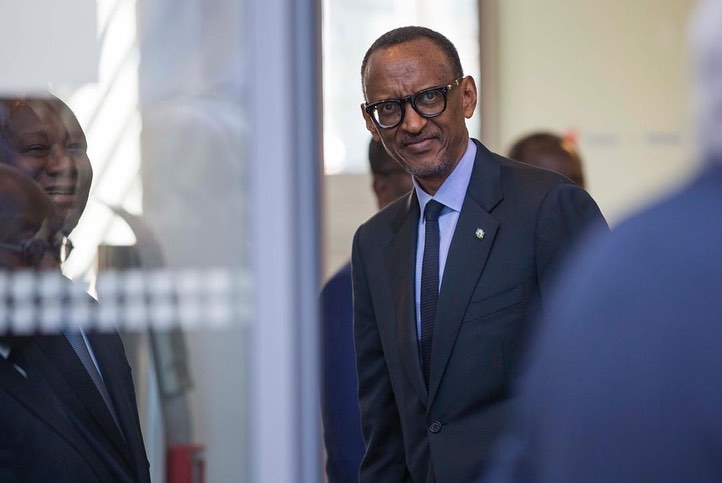 President Paul Kagame has told participants of the G20 Compact with Africa (CwA) Investment Summit in Germany, that the presence of Africa at the summit is an indication that the continent is ripe for business and investment.
"This really showcases how Africa is ripe for business and investment, and how far we can go," the President said at the Haus der Deutschen Wirtschaft – Germany.
CwA Investment Summit brings together German businesses and CwA countries to discuss ways to strengthen economic ties.
The president giving an example of Germany – Africa business maturity said; "For example, the partnership Rwanda has had with VW, with Siemens now coming in and SAP, demonstrates the competitiveness of our economies and the reforms that have been happening in the ease of doing business."
In June 2017, the Germany famous car maker – Volkswagen launched its assembly plant in Rwanda and right away started the Move service which consists of confortable and reliable car hire.
In October, VW also launched the first electric car on the continent due to good business and investment climate that Rwanda offers.
The president said that Africans "want to be seeing more from Germany, Europe, G20 in this partnership."
The president expressed gratitude to Chancellor Angela Merkel's leadership and the government and people of Germany "for taking this lead, in the context of G20, to bring together the business community for investment and other businesses."
"As was mentioned, Rwanda is a small country but with big ambitions. So you are most welcome. Thank you very much," Kagame said.
The G20 Compact with Africa (CwA) was launched in 2017 under the German G20 Presidency. 12 African nations have so far joined the initiative: Benin, Burkina Faso, Côte d'Ivoire, Egypt, Ethiopia, Ghana, Guinea, Morocco, Rwanda, Senegal, Togo and Tunisia.
This year's events begun with an Investment Summit which will highlight investments resulting from the G20 Compact with Africa partnerships.
Later in the afternoon, German Chancellor Angela Merkel will host a conference for Heads of State from partner countries to discuss the Compact with Africa.
Global Foreign Direct Investment flows were down 13% in 2018, the third consecutive year of decline. However, Africa recorded nearly 11% FDI growth in 2018, reaching $46 billion. In 2018, FDI to CwA countries reached $21 billion (46%) of total FDI flows to the continent.
German business interests in Rwanda are expanding. From 2000 to September 2019, the Rwanda Development Board has registered 17 German investments (totalling above $257 million) across a range of sectors:  energy (4), mining (1), services (4), construction (3), ICT (1), agro-processing  (1) and manufacturing (3).
In the sideline of the summit yesterday, President Kagame attended a welcome reception hosted by German Federal President Frank-Walter Steinmeier.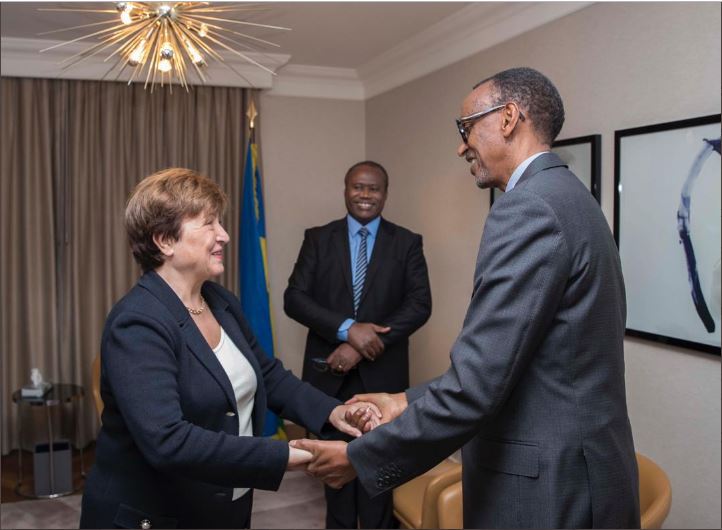 This morning, the president met with Kristalina Georgieva, Managing Director of International Monetary Fund.