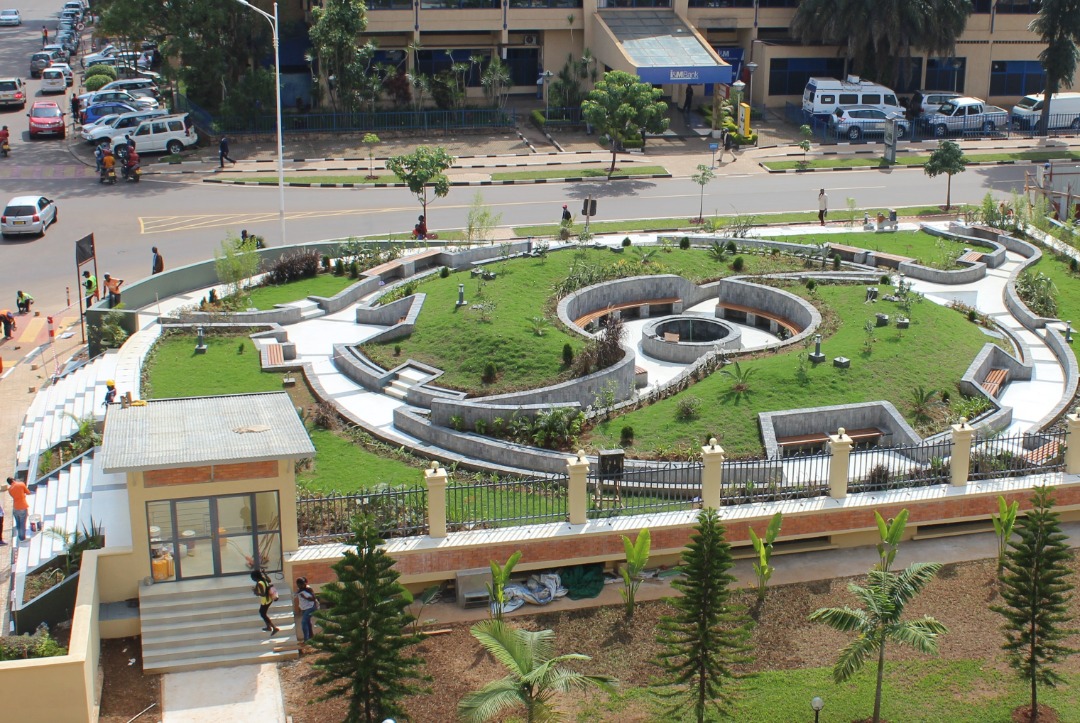 Leave alone a garden including wifi internet at Kigali Public Library where you can sit and read for the whole day, a new garden in front of City of Kigali (CoK)Hall is the first of its kind.
This garden seats on the rooftop of the Kigali city archive (underground) which was built in the first phase of this project that cost a total Rwf 226.1 million.
And speaking about the garden, city officials said, "It will be open to the public very soon."
"It's a green open air space where you can sit and read a book or relax at your convenience," Bruno Rangira, the Spokesperson of CoK said.
The 1072 square meter garden includes benches in the middle of green area. It also has public toilets.
Visitors will enjoy free wifi internet from the garden.
It is allowed to have a selfie or any other photo as an amateur, but the City of Kigali will charge you if you decide to bring your bride/gloom for photos of your wedding ceremony.
Charges will also apply if a visitor wants to record a video clip for their song.
In Kigali, a visitor leaves their home and can only find a place to rest in an office, a bank or any other destination, but there has not been a public place where people can sit and talk or relax in a way or another, freely in the open.
However, mention any corner of Kigali city, I will tell you gardens that charge a fortune for event goers.
The garden is the first of its kind however, more are expected since the 6% of land in Kigali was designated to will be recreational spaces.