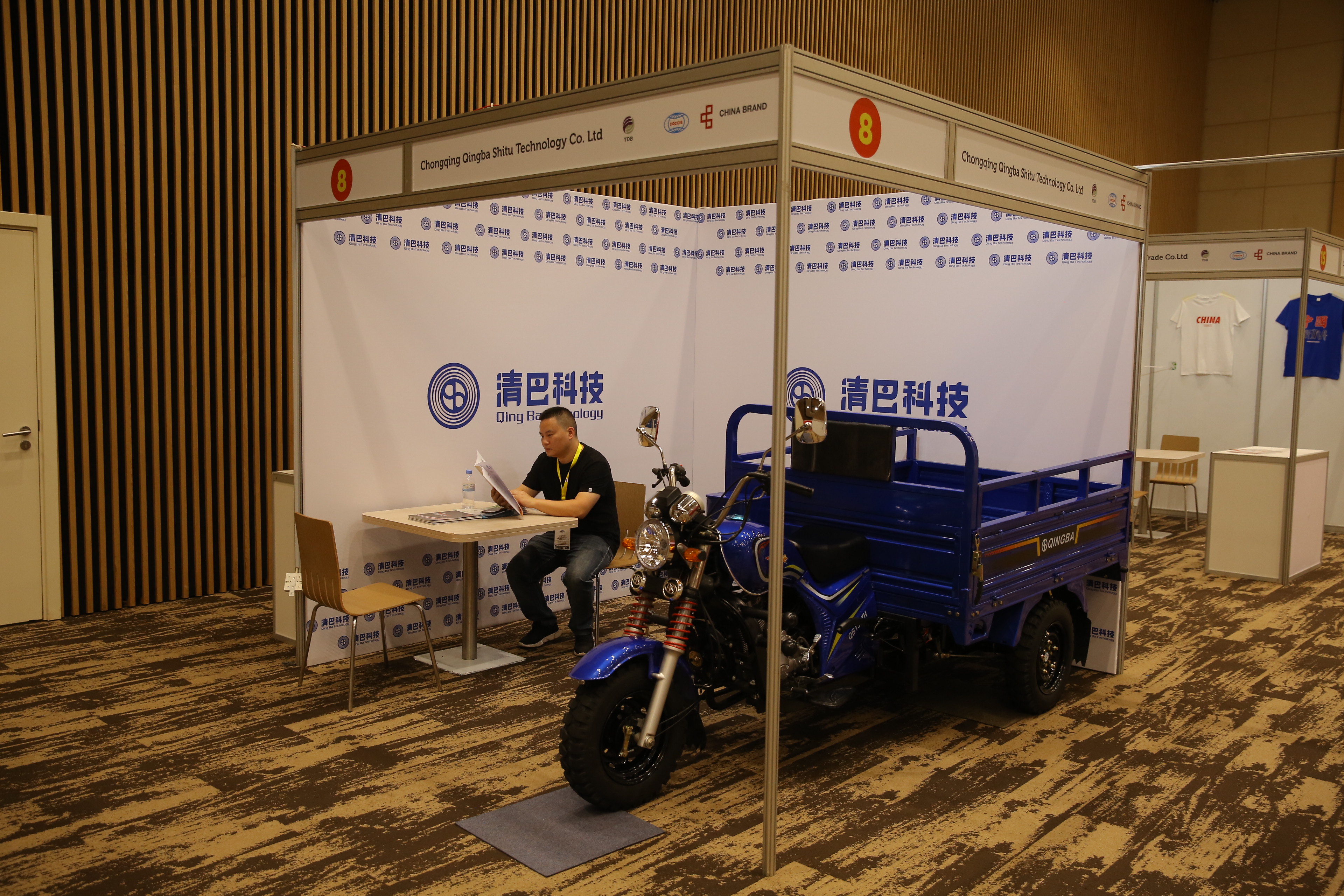 A Chinese manufacturer of Lifan moto taxi, whose products have been on sale on the Rwandan market, is now planning to establish a permanent agent in Rwanda as part of the Africa-China trade expansion.
With an annual turnover of $130million, Chongqing Lifan Industry Group, the company now wants to invest in Rwanda after experiencing a favorable political and investment climate in Rwanda.
Globally Lifan products include manufacturing motorbikes, moto-taxi bodies, vehicles and investments in real estate and insurance.
The Chinese company has operations in 117 countries including in Ethiopia, Somalia, Kenya and Tanzania- among a few African countries.
In Rwanda, Lifan products, especially the moto-taxi bodies, have been on the market for the last nine years. They were imported by other Chinese companies.
"We know that someone has been selling our products by importing them from one of these countries to Rwanda. Now we want to have our own agent so that they are accessible to Rwandans without importation," Adam Li, the Lifan project manager told KTPress.
Li said that plans of manufacturing electric Lifan cars could also be put under consideration but the company has many products that can be cheap and long lasting for the local transport needs.
For instance, a high speed Lifan Motorbike (125cc) can cost only $600 and a Lifan scooter $350 (all at factory price, minus taxes).
"These can improve the transport needs of Rwandans because the motorbikes are made in consideration with Rwanda's terrain," Li said.
Lifan is one of the 20 Chinese manufacturers from the famous Chinese region of Chongqing province.
The company is in the country for the 2019 China Commodity Rwanda Exhibition and Chongqing Export Commodities (Africa).
If the company establishes the agency in Rwanda, it will be the second of its kind.
In 2016, Rwanda Motorcycle Company (RMC) established a motorcycle assembling plant in Rwanda.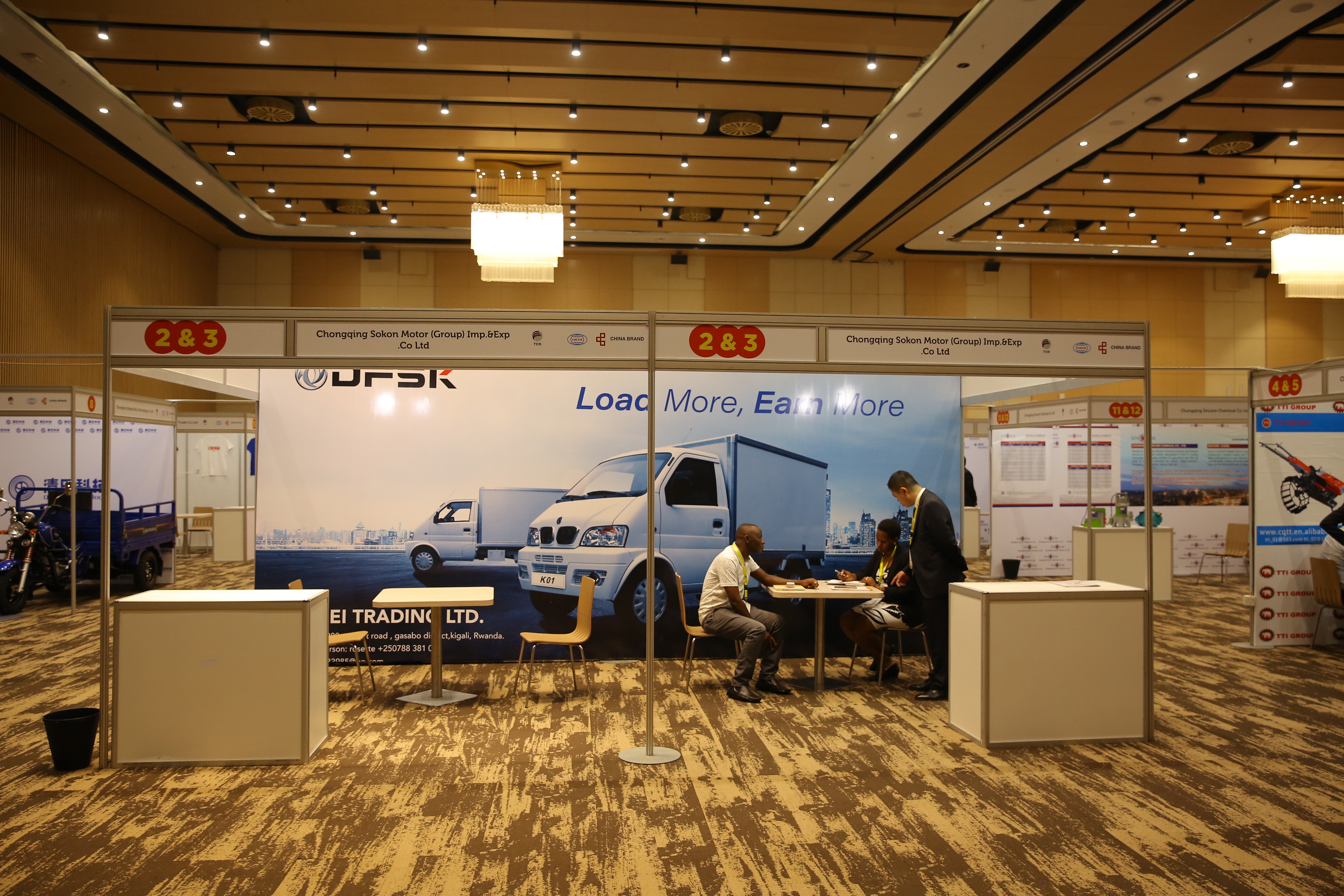 This exhibition, the fifth held in Africa but first in Rwanda, is aimed at showcasing investment potentials for both Rwanda and Chinese manufacturers.
The exposing companies come from a Chinese South Western region of Chongqing which is known globally for manufacturing a range of equipment that helps human being to achieve different tasks.
For example, the region is the largest laptop manufacturer with one of the four laptops in world made in Chongqing. It is also the second largest phone producer in the world.
The Computers made in that area include Acer laptops, majority of Japan's Toshiba laptops, and US based HP laptops.
The phones made in that region include but are not limited to the brands like Oppo, Vivo, Meizu, Zte and Oneplus.
The Chongqing region, also known as a land of a thousand hills like Rwanda, has 31million people and a Gross Domestic Product of  $300 billion.
It's against this background that Hudson Wang, the Economic and Commercial Counselor at the Chinese Embassy in Rwanda said the exposition is supposed to stimulate trade between the region's mega manufacturers to invest in Rwanda.
"We want cooperation between Chongqing and Rwanda so that both people can travel, live and work in any of the two areas," Wang said.
Plans for Chinese manufacturers investing in Rwanda also come with availability of infrastructure to handle export and imports such as the newly inaugurated $35million In-land dry port in Masaka sector in Kigali city, operated by the United Arab Emirates logistics firm, DP World.
"With this port it will be advantageous for Chinese investors to cut cost of logistics, and revert them to other investments.
However we need to show investors that there is more sustainability in the market than just the money invested, because Rwanda is growing faster," said Sumeet Bhardwaj, the CEO DP World, Middle East and Africa.
The Chongqing-Rwanda deal comes at a time when both countries have boosted their trade relations since the visit of Chinese President Xi Jinping in 2018, with a signing of 15 bilateral memorandum of understanding (MOUs).
Other companies in this exhibition include Sokon motor group (car makers), Jianggao fenghou mechanical and electrical equipment company (electronics), Wanzhou International economic and technical Cooperation which is in clothe printing, wings and lighting.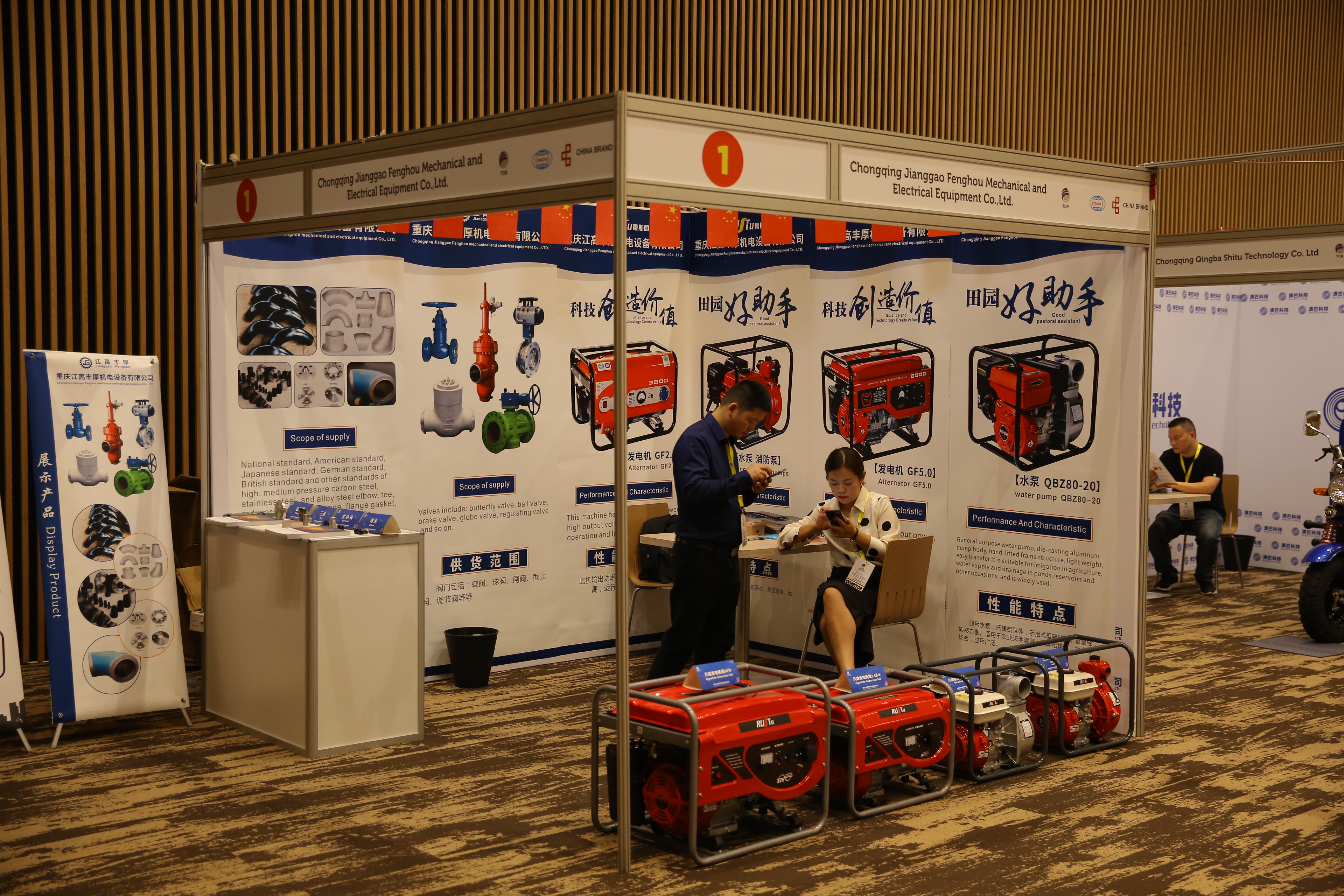 Also present are Qingba Shitu Technology (Heavy load moto taxis), Chonqing diligence general machinery (agro equipment), Wanhoo mechanical and electrical products in auto rickshaw tuk-tuk.
Phillip Lucky, Rwanda Development Board, head of Investment and Marketing said that Chinese manufacturing companies will help the country to increase its trade with China.
In 2018, Chinese investments hit $59.1 million and china imported goods were worth $390 million in comparison to Rwanda's exports worth $5 million.
"We want this to reach at least $100 million, especially in manufacturing because we have laid ground for infrastructure in the Kigali special economic zone and plan to open similar zones in secondary cities," Lucky said.