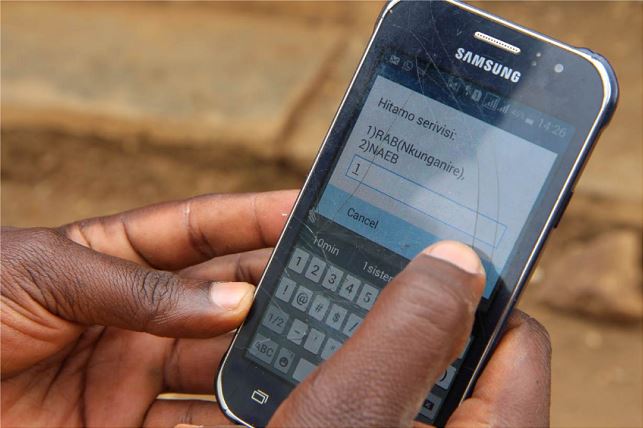 Rwanda will next year focus on promoting internet literacy in schools after it has emerged that digital literacy is now at less than 10% of the 12milllion Rwandans in the country.
This was one of the commitments at the 2019 Internet Governance Forum (IGF) held in Kigali ahead of the international IGF meeting that will be held in Berlin, German this Thursday.
Though there has been some significant progress in ICT infrastructure, capacity building and ICT based innovations on national level, the country has not been able to meet its target of reaching at least 11.8% literacy by 2020.
For instance, among things done, Rwanda launched the Digital Ambassadors Program (DAP) in 2017 which has so far 150 ambassadors who have reached over 41,000 Rwandans in digital literacy program.
In infrastructure, Rwanda also has managed to lay out 7, 000 kilometers of fiber optic backbone, rolled out 96% of 4G internet, and inaugurated the first Africa phone (Mara Phone)- made in Rwanda.
Rwanda has 98% of its government services available online, with a 52% internet and 74.8% phone penetration. Mobile money users have reached 10million.
Rwanda also launched a $5million Smart Classroom program (for secondary schools) in 2016, which so far, has 60 smart classroom centers, rehabilitated and furnished with a total of 3000 computers across the country, with each center having 50 computers.
With all this investment, experts say that unless there is education (digital literacy) first, it will be hard to make the use of available ICT based services.
"We are progressing but not to the speed needed. We need to speed up digital literacy to solve the problem at hand and we can do this starting with schools, said Alex Ntale the CEO, Rwanda ICT chambers.
As a way of responding to this demand raised at the forum, Rwanda Internet Community and Technology Alliance (RICTA) said there is already a big outreach plan for 2020.
"Starting with the next year 2020 we will go to the grassroots, to primary and secondary schools to start teaching basics of using the internet in schools. This will be one way of improving the levels of digital inclusion," said Grace Ingabire the CEO, Rwanda Internet Community and Technology Alliance (RICTA).
With over three (3) million students in primary and secondary schools, Ingabire said that this will be an outreach programme that will engage young Rwandans and the communities at a lower level through discussion forum where the users will give their views on what they think are opportunities and make recommendation to government
"We will collect their views and submit the report to the line ministry of ICT and Innovation but also these views will be presented at the country level IGF annually, so that we clearly know what needs to be done to have a digital inclusion," Ingabire explained.
To contribute to this digital literacy agenda, key service providers also pledged to revamp their outreach and corporate social responsibility activities starting 2020.
For instance, in partnership with Rwanda Education Board (REB) Liquid telecom committed a pilot project to connect 20 rural schools on satellite internet and the equipment will be installed in January 2020.
Broadband System Corporation (BSC) also committed to add value on the already existing 700 schools they support, to conduct educational session in non-traditional ways using video conferencing services.
"The students will be taught on various subjects such as entrepreneurship, finance and innovation using the existing connectivity, to prepare them for the job market," said Christian Muhirwa, the CEO of BSC.
On the other hand IGF Rwanda experts also said that the country needs to also start thinking of ways of cutting the cost of internet since the level of consumption has increased especially in government which now consumes 10gigabytes of broadband per second compared to 10megabytes per second in 2006.
To make Rwanda voices heard globally, citizens wrote specific recommendations on digital literacy demands, which will be presented at the International IGF meet in Berlin, this November 28, 2019.