Rwanda's First Lady Jeannette Kagame has officiated the launch of a new $24 million health program to tackle cervical cancer cases in Rwanda to give women access to affordable screening services using new technologies.
The program launched this Tuesday, is a joint partnership between Rwanda, Clinton Health Access Initiative (CHAI), United Nations Innovations in Global Health (Unitaid) and Imbuto foundation
The pilot program expected to start at the end of this year, targets screening women in five districts in Rwanda and is expected to kick off in other countries like Malawi, Nigeria, South Africa, Kenya, and India.
In Rwanda, the program will be implemented through Mrs. Kagame's Imbuto foundation, to provide the needed community awareness and mobilisation efforts that will be conducted in the 5 districts of the pilot phase, for next two years and a half.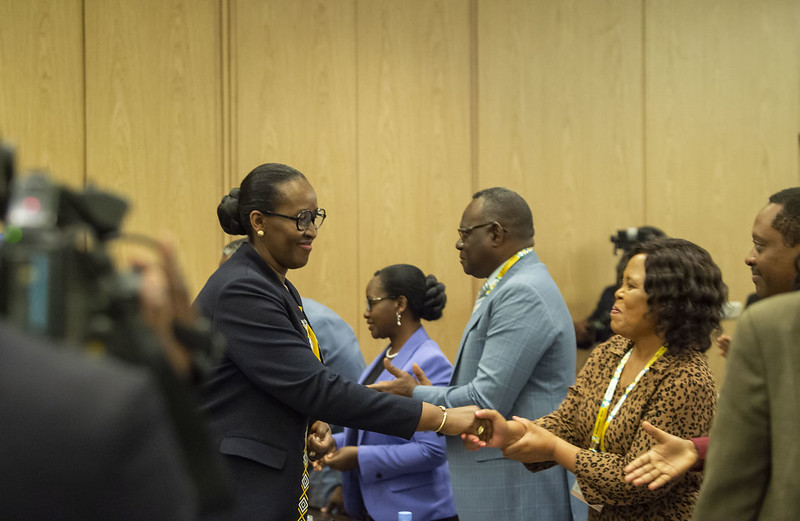 This new cancer prevention programme will screen over 72,000 women aged 30-49, using HPV-DNA testing, and benefit over 200,000 women in the five districts- as well as visual inspection with acetic acid; while treating cervical precancerous lesions with thermo ablation devices.
"This highly preventable disease, which touches on a sensitive aspect of women's health, is one that deserves more attention, as it has been the subject of misguided views that turned out to be detrimental to the early detection, and prevention," Mrs Kagame said during the launch.
Mrs Kagame commended the partnership spearheaded by Rwanda, UNITAID and the Clinton Health Access Initiative in the new cervical cancer programme, which will focus on screening and treating adult women living with HIV/AIDS.
For prevention, Rwanda was among the first country in Africa to start a program of providing free screening and cervical cancer vaccination for girls between the ages of 11 to 25 years.
And so far Rwanda has over 97% vaccination coverage for girls in the age bracket, in a bid to cut on new infections of cervical cancer which is ten times higher among women living with HIV/Aids.
In comparison to global target, it is to eliminate cervical cancer by 2030, and Rwanda is already on targets according to Unitad President Marisol Touraine.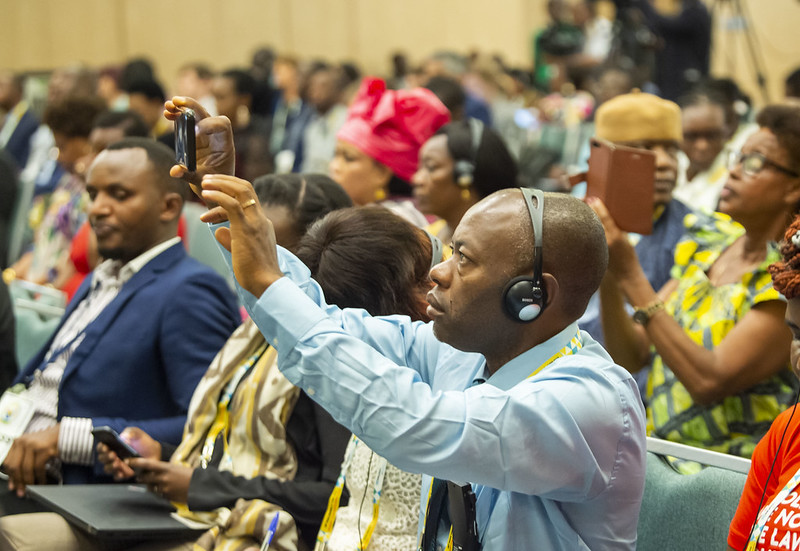 Though the issue of cost of treatment and prevention are still high, health leaders said that there are plans to cut them down.
The Human Papilloma Virus (HPV), which is a sexually transmitted infection (STI), is behind almost all cervical cancer cases.
Country Director Clinton Health Access Initaitive (CHAI), Sidonie Uwimpuhwe said that the first countries to benefit will start at Health Centre (HC) level to make sure they are screened and treated early and those with advanced stages can be referred to other centers which have the expertise.
"The program puts women at the center and focus on screening and treatment at the basic stages, but with the awareness and acceptability of women, we will use the feedback to prototype the entire solutions to other countries," Uwimpuhwe said.
Uwimpuhwe also noted that in two years there will be revolutionary screening system in where a woman walks in a health facility and gets a holistic cancer screening and treatment but at a price cheaper than $30 (estimated Rwf27,000) for screening.
We are planning on introducing an automated audio device using super Artificial Intelligence (AI) that can do the whole screening at less than a US dollar ($1) and we hope this will be soon because the technology is available," Uwimpuhwe said
Depending on the stage of cancer, experts said that there is need to cut down on costs of treatment and called for governments and donors to negotiate for cheaper prices with pharmaceuticals that supply the medication.
Treating an advanced level (three) of cancer can cost up to about $1500, for a full package of radiotherapy and medication at Kanombe Military Hospital and according to Dr. Pacifique Mugenzi, this cost could come down once the health insurance coverage starts providing for cancer treatment.
The cost is high but there is a plan to have patients covered under health insurance where they will only pay ten percent of the charge. We hope this happens soon," Mugenzi said.
For the new state of the art Butaro Hospital experience shows that the cost and treatment are crucial issues that need to be addressed immediately.
For example, when Butaro hospital started working in 2012, cases of cervical cancer were 63 and the following year the numbers had doubled and in the last three years it has received nearly 200 cases a year and 50% of the cases in late stages presentation.
"This means, we need a realistic system that coordinates data received so that in context of lack of expertise we can built networks with other specialty hospitals but also have patient navigator- mentors to follow up on cases," said Dr. Joel Mubirigi, the Butaro Hospital Director.
In Rwanda 1,304 new cases of cervical cancer were registered in 2018, and 921 deaths were registered.
However, with treatment some of them like Angeline Usanase, have survived cancer proving that with proper government funded early treatment and medical advice, Rwandans can survive just like she did after being diagnosed with the disease in 2017.
"I got infected and didn't go to periods but I got blood in my under-wears and when transferred to CHUK I was told I have cancer. I told the doctor that you have infected my, and I was mad at myself but the child who escorted me helped calm me down" Usanase narrated her ordeal.
"I was transferred to Butaro and results came positive but the family was supportive and my mentality to the disease helped to cure me, abiding by all the rendezvous at hospital and taking high quality fruits and greens, now and safe. But of course cancer leaves some physical marks on the body but it is okay," she said.