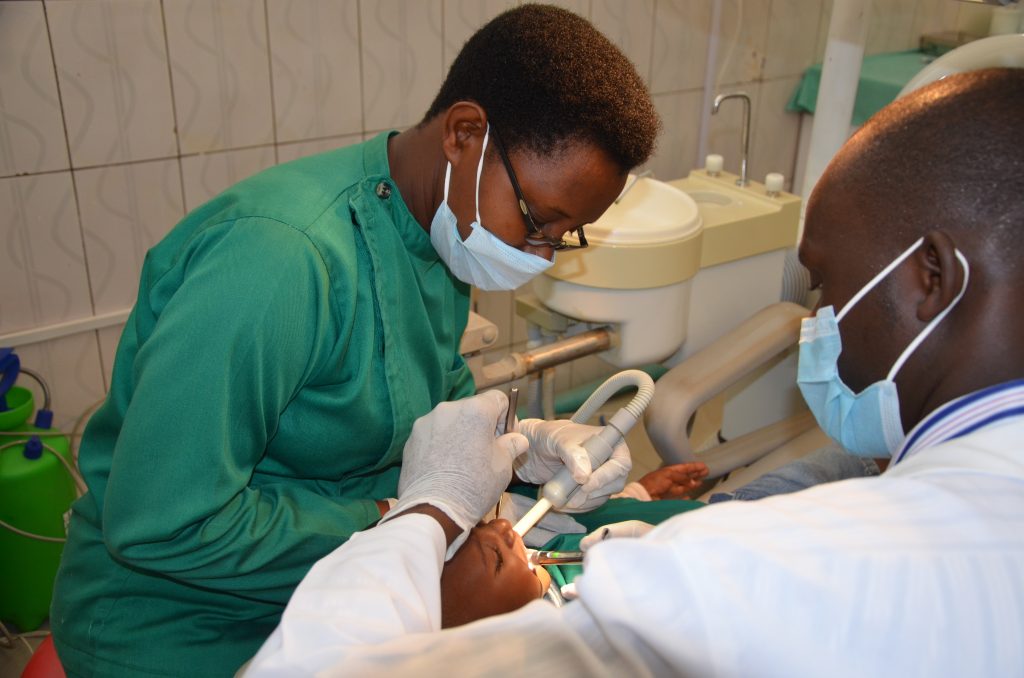 Rwanda's Prime Minister Dr Edourd Ngirente has revealed that the country is on track in implementing Information Communication Technology (ICT) programs and starting next year, all medical data on patients will be synchronized in one single system for access anywhere.
This, according to Ngirente, will enable patients to be treated and able to access their medical information in any health facility in the country.
Previously, Rwandan patients' data has been entered on paper file and stored in shelves but Ngirente said this is already changing.
"What we have now is that a doctor can access a patient's information on a computer but we have not put this data in a central system to enable one to access their medical history at any facility. The next step is to synchronize data in hospital computers," Ngirente said.
Ngirente related the development to the systems used by banks where one can access the bank and financial services anywhere in the country.
"That is the same thing we want with hospitals, so that if you do a consultancy in Kigali and the next day you go to a mission, for example in Nyamagabe; the doctor in Kigeme hospital can see the medical history in a computer," Ngirente said.
The PM made the remarks while presenting to both members of parliament (Senate and Chamber of Deputies) government's ICT and knowledge based activities in the economy but the session also turned out with many questions on personal data protection, high prices of internet and unmatched internet based services especially on irembo – a government service payment platform.
Rwanda already has 7000km of fiber optic and a 4G internet coverage in six years, yet internet is still not available and some areas still use 2G internet.
"We should be having a good network and coverage and RURA should be doing the job to access this work on coverage," MP Francis Karemera said.
Karemera also questioned why internet is still low, below 30% in primary schools, yet it is at 59% in secondary schools, while in universities it is at almost 100% arguing that this means that students will have hard time catching up with internet developments at university level.
PM Ngirente said that the choice of investing 100% in universities, was because they are not many as in primary but also the use of internet is highly needed in university for research, that is why they have full internet access.
He, however, promised that if funding allows in future, government would want to have a similar coverage for all schools and education levels.
Several MPs also raised concerns on prices of internet which they said are still high for schools to afford and called for online consumer and personal data protection, revisiting prices that are charged for internet based services.
"We fear now some schools are asked for more money on school needs because they argue that they have to pay one million francs per month for internet," said MP Pierre Claver Rwaka.
In response, the PM said that this is a valid concern and government has serious data protection projects and will look into the issue of citizens being overcharged but noted that already the ministry of ICT and Innovation has published the right price for each service.
Talking about internet based service, the PM also revealed that government is working on a project that will enable all Rwandans to pay and conduct their work online including driving permits and school exams.
No Phones for students
The Prime Minister also insisted that Rwandan school students and pupils are not allowed to carry with them phones at school despite the fact that the country has put ICT in education among its development priorities.
The response comes after Members of Parliaments raised concerns of allowing students to use phones as tools of education arguing that this will enable students to better understand ICT subjects.
"A phone is something that a child needs and it is the tool for information but we hear that students are not allowed to use them," said MP John Ruku-Rwabyoma.
PM Edouard Ngirente responded that last year, the government took the decision of banning the use of students using phones in primary and secondary schools because of maintaining the integrity and discipline of the future generation.
"It is an issue of discipline and we were informed by research that phones in primary and secondary schools are a distraction to children, with a large percentage of their time can be spent on the phone chatting on WhatsApp," he said.
Ngirente, however, said that it's permissible for ICT gadgets to be used in classrooms when and only recommended by the teacher in the classroom session.
"Unless research informs us otherwise in future, we still think that phones can be used by students with the guidance of the teachers and even those who come with phones are allowed to do so but leave them with the administration and only use it for urgent purposes," Ngirente explained.