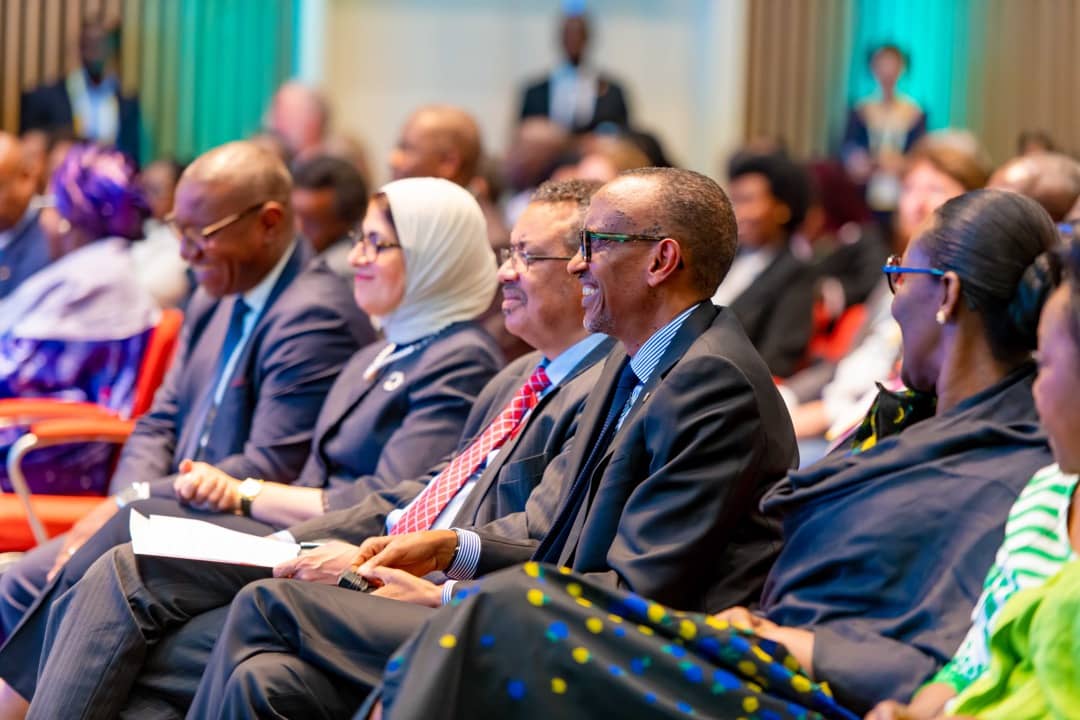 Fifteen million, the number of people whose lives have been claimed by AIDS, in Africa so far. Eight thousand, the number of people from across the world, who over the last seven days, descended on the Rwandan capital of Kigali, to commit themselves to work towards "An AIDS Free Africa." What do they take away from Kigali, and what are they leaving behind?
The thousands of visitors were of course delegates to the just concluded International Conference on AIDS and Sexually transmitted infections in Africa (ICASA). A week of intense discussions, with "Satellite symposia" "Abstract Driven Sessions" "Special Sessions" Workshops and plenary sessions. Ten thousand were expected, in the end, 8,000 from 152 countries arrived.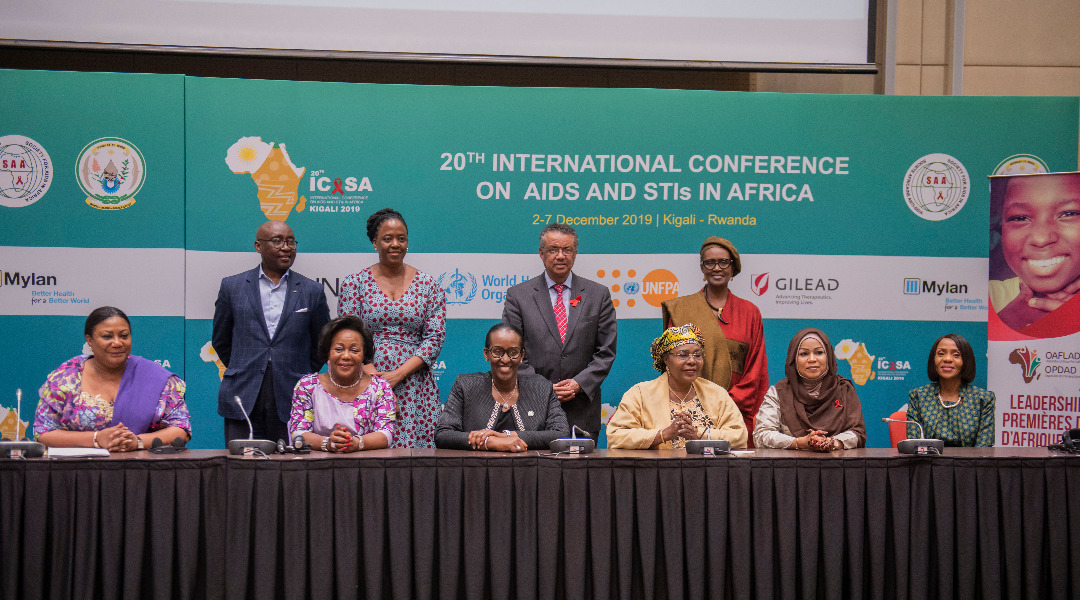 There was an atmosphere of first day at school, or perhaps University, given the average age of the participants. Everyone ready to work hard, but also enjoy the new life. All were raring to start on the work ahead, as they picked up their badges, and drank in what we can safely term the Kigali effect.
"I have heard a lot about how good Kigali is, but now that I am here, I think it's really special" said one young woman, "I mean…Oh sorry, I have to go, I am missing my session" she added over her shoulder. West African, judging from her accent, and Kinte cloth jacket.
The meeting begun before the official opening, kicked off by a gaggle of first ladies, from more than five countries. Led by Rwanda's first lady, the ladies represented the Organisation of African First Ladies. Formed in 2002, they present a united voice to advocate women and children especially in the fight against HIV/AIDS. They set the tone of the meeting, all energy tempered by the appropriate dignity, for an 8.30am meeting. The delegates followed suit an early morning start to their daily deliberations.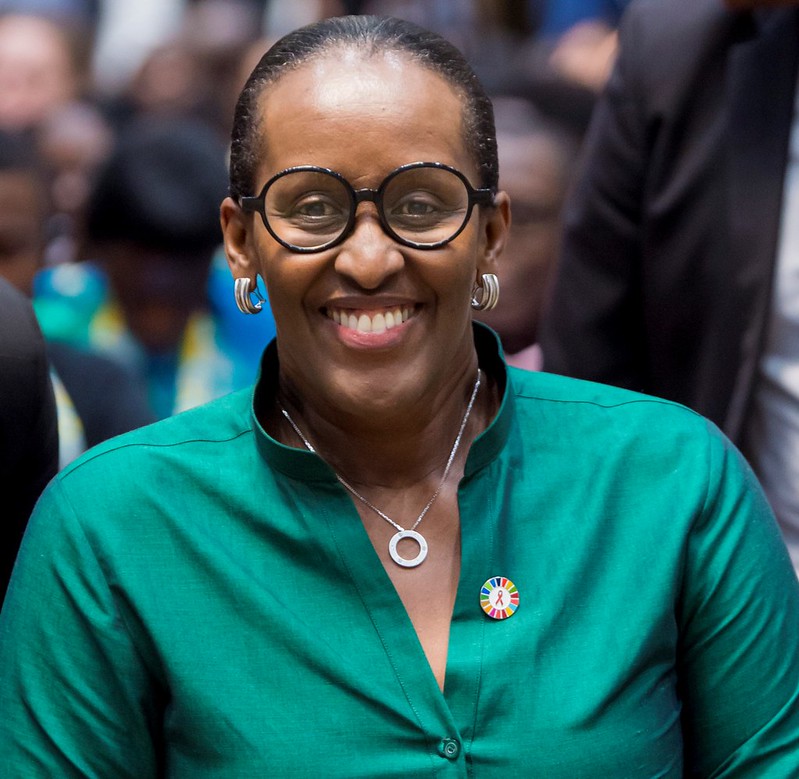 The opening ceremony was one of the major highlights, and for once, it wasn't the Rwanda Ballet dancers, or the young performers from Nyundo School of performing arts, captivating as these were. The show that most gripped the audience's attention came from the lectern. Star speakers from Rwanda's Minister of Health, Diane Gashumba, who was also this year's ICASA Vice-President, this year's President Professor John Alechenu Idoko, to World Health Organisation (WHO) Director-General, Dr Tedros Adhanom Ghebreyesus, hailed the importance of the meeting, all referencing Rwanda, an example to emulate.
There can be fewer, busier, happier ministers of health, than Rwanda's Dr Diane Gashumba. Several times during her address, the audience burst into spontaneous applause and audible gasps, at what the government she was representing at the conference, was managing to achieve.
The theme of the conference, an "AIDS free Africa, Innovation, Community and Political Leadership" ran through every address. In his address, Dr Adhanom Ghebreyesus pointed to Rwanda, as an example of what can happen when the conference's theme is enacted.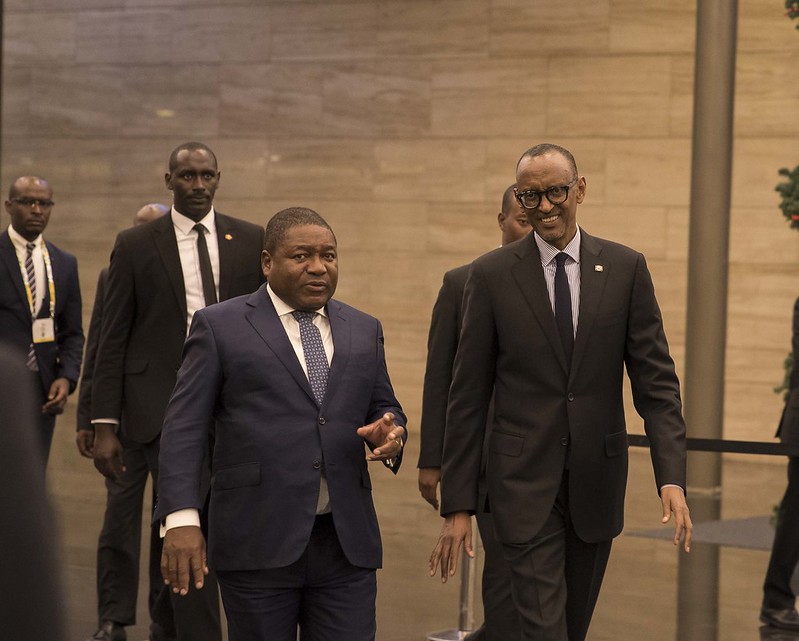 He singled out President Kagame for his leadership in building Rwanda's health system, a system where community health workers play a leading part, and innovation is encouraged. This has enabled Rwanda to come within touching distance of the much desired 90-90-90 status: that by 2020, 90% of people living with HIV should know their status, 90% should be receiving treatment, and 90% should have viral suppression, which follows appropriate treatment.
"More than 90% living with HIV, in this country, know their status" he enthused, "with almost all of them, 98% on live saving treatment, of those 90% have achieved viral suppression…that makes Rwanda, one of the few countries to achieve the 90-90-90 targets, prior to 2020."
When the delegates filed into the main auditorium of the Kigali Convention Centre, they expected presentations from possibly the minister of health, Professor Idoko, with perhaps at least one of the many heads of international organisations in attendance.
But, just before the start, quietly and without fanfare, much to the delegates' delight, the tall figure of President Kagame emerged from the VIP entrance, accompanied by the President of Mozambique, Philip Nyusi.
There is a pattern to most of President Kagame's speeches. An interesting study in a thinking man of action. His speeches are almost alwayse invariably either about projected plans or ones in implementation. This gives them the unassailable advantage of preaching what has been or is being practised. The Rwanda head of state chairs the African Union committee to encourage African nations to live up to agreed spending targets on healthcare. He spoke for just under ten minutes, but to great effect.
"Please feel at home, we are honoured to have you here" he told the gathered delegates, "and over the coming week, we will assess the progress made in Africa, towards eliminating HIV and AIDS and related diseases. We are here to share experience and knowledge, but, also deepen our collective solidarity to fight this devastating epidemic together."
"Allow me to recall a few key factors for success: first, open dialogue save lives. When it comes to sexually transmitted infections, stigma and silence are real killers, just as much as the underlying viruses…second, AIDS is an epidemic without borders. Much of the success in the campaign to halt the spread of the virus can be credited to global cooperation…"
"Governments in Africa for their part must for their part prioritise domestic financing for healthcare. Doing so creates a sustainable long term foundation for these valuable partnerships. On this note" he continued, "I would like to express our appreciation to the partners, who have contributed to Rwanda's HIV control efforts, over the years."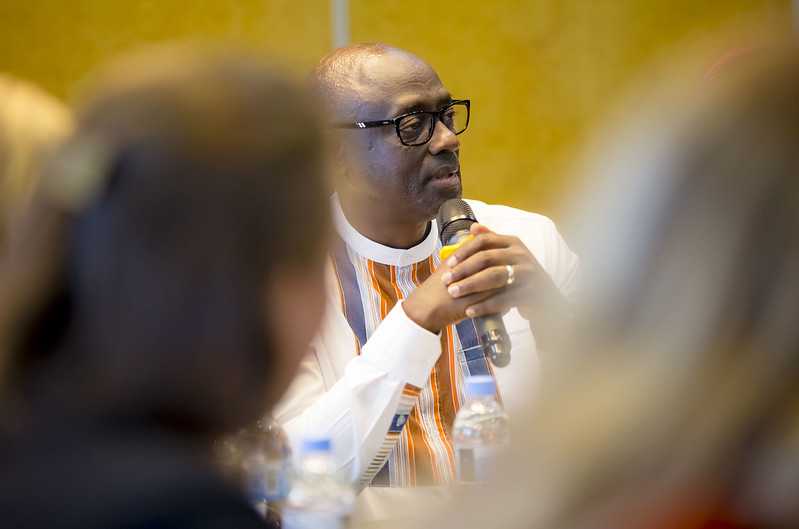 "Thirdly, strong national health systems are the right strategy for managing current and future health threats."
He went on to breakdown what makes for these strong national health systems.
"Effective health systems, have three key components that require sustained investment: one, infrastructure, and technology. We need modern facilities within a reasonable distance of where people live. Two, people. That means highly skilled medical professionals as well as managers and administrators. Three, Trust. Trust enables citizens to enables citizens to believe and act on health guidelines from public institutions, and change their behaviour accordingly. This is why community health workers have been instrumental in improving health outcomes in several countries, including Rwanda."
He concluded his remarks with a ringing challenge. "Good politics and governance, have everything to do with health. There is no substitute for building an inclusive, caring society. Citizens, both young and old, must see themselves as stakeholders with a future to look forward to. Health is about making good choices right now, for benefits that may only be felt years later. In other words, a healthy mindset is a long term one. Ultimately, this is what will enable us to win this fight against HIV and AIDS and build the resilience required to handle other challenges down the line."
With that, he wished everyone a productive meeting, adding, "I also invite you to stay here in our country, for as long as you wish, and enjoy…" what he wished them to enjoy remained something of a mystery, as his words were drowned out by appreciative noise and applause from his audience. Just to make sure they knew he was in earnest however, when the noise died down, he added, "seriously…"
One need not look too much further than President Kagame's address for the main points the delegates will take away. Without the political will, and leadership, much of the excellent research and science that is scoring so many victories in the fight against HIV and AIDS may be for nought.
Delegates will take away other highlights that will have made for conducive conditions for their deliberations. These may be best illustrated by an annoying, poorly made disposable pen. It's new, but when I sit confidently in a meeting, and begin to take notes, it declines to perform its one and only purpose. On exiting the meeting, I feel a strong temptation to fling it across the floor, but, then I realise how immaculate the place is. I look for a strategically placed bin to assuage my irritation. Predictably, the bin too, is a well-polished shiny silver, thanks to an army of cleaners.
When you visit the lavatories, the end of the lavatory tissue is folded a neat triangle for your convenience. Inevitably, with so many people milling about, this arrangement never lasts long. But, no sooner is it roughly torn than it is carefully folded once more. One is tempted to scrawl on the wall, "you really don't have to keep doing that, you know" but that would be vandalising graffiti, and in any case, it would most probably be wiped off without ever being read. So, you say, thank you, whenever you bump into their discreet presence, to which the response is a smile, and a distracted "murakoze gushima", thank you for your appreciation, as he or she continues with her work.
And of course, the troops of young volunteers, always relaxed and cheerful, as though welcoming thousands of visitors is an everyday occurrence.  Only during their breaks from the long periods of standing around, alert to every visitor's need, do you catch them surreptitiously checking their smart phones. They are teenagers, after all, susceptibility to digital addiction an almost unavoidable affliction.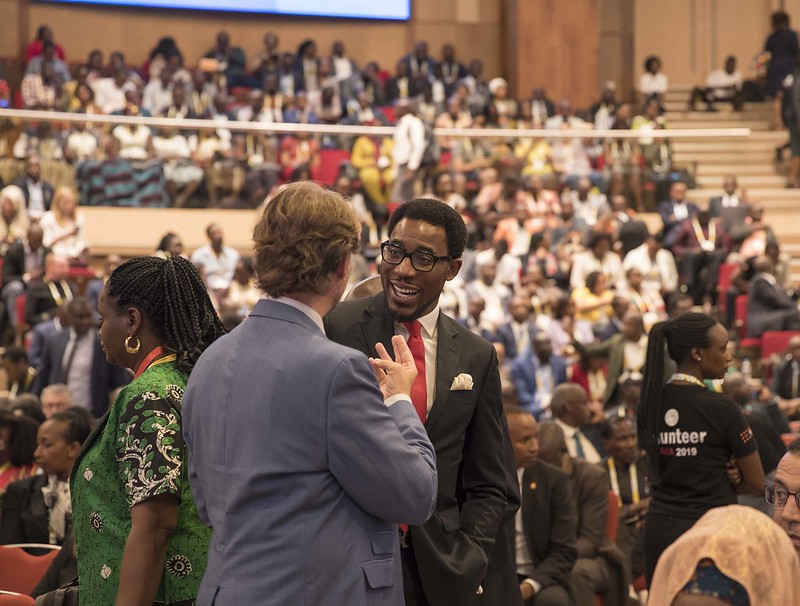 And Rwandans' sensitivity. This it has to be said, unexpected. With respect to the exceptions among them, Rwandans do have a tendency to stare at one another, and most commonly, at anyone who looks out of the norm. And yet, groups of LGBT (Lesbians, Gay, Bisexual and Transgender) people, some transitioning broad shouldered, bearded men, dressed in glamourous long dresses and vertiginous high heels, got only quick discreet glances. These delegates will have returned home without any inkling that Rwanda is in many ways, still very much a conservative society.
Unnoticed, but surely certain to add significantly to the psychological wellbeing of everyone who passed by, the crowds of yellow daisies. It is the rainy season in Rwanda, and flowers, both wild and cultivated, drink their fill, expressing their merriment in all the colours of the rainbow. It is worth lingering in the main car park of the Kigali Convention Centre. There are surely few inviting car parks anywhere. Mercifully, they resisted the temptation to plant flowers, and instead weed the naturally growing daisies.
And finally, the Rwanda Convention Bureau. In a day or so, the well oiled machine will be ready to welcome yet more visitors, from across the world. The organisation will again emulate a swan. All serene elegance up above, powered by furious puddling under the surface.